Opinion / Columnist
Rigging will trounce Democracy come July 2018
18 Apr 2018 at 06:17hrs |
Views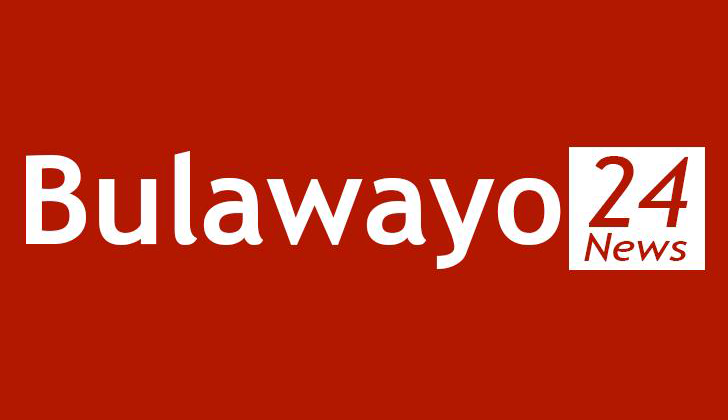 International Community will endorse EDM's rigging shenanigans as it did in Kenya.
With the head of state making a lot of noise promising to hold free, fair and credible election in July one tends to ask what is it that the famous 'crocodile' is relying on since Zanu Pf has not won a credible election since 2000.The ruling party has been relying mostly by using the army while taking advantage of state apparatus to manipulate its long stay in power since the days of the ousted former president Robert Mugabe. For starters one needs to understand that the war veterans played a pivotal role in retaining Mugabe into power in 2002, while some bootlickers such as former South African head of State Thabo Mbeki salted the controversial win of Robert Mugabe back into the state house, In 2008 the army plus ZEC made sure that Mugabe retained back to the Zimbabwe House, more so in 2013 the controversial NIKUV Company which is believed to be an Israelite company rubber stamped Mugabe's victory once again.
This is the same company that is alleged to have kept the ousted Gambian former president Yahya Jammeh in power while it is also alleged to have assisted Uhuru Kenyatta to retain power in Kenya under a dark cloud of controversial August 8 2017 elections which were later nullified by the Justice Maraga led constitutional court.
Since taking over from his former boss president Emmerson Mnangagwa has been portraying a 'Good Samaritan' face especially to the international community and one of his key messages to these countries besides enticing and tempting investors it is the message of Free and fair elections come July, this has become his gospel and he has even invited the international community to oversee the upcoming general election. However knowingly that he is not popular to the electorate what then is the 'crocodile' dicing with that gives him confidence of even inviting the international community. In a same comparison one can also note that the international community was also present in Kenya when the August 8 2017 elections were being rigged and they even endorsed its credibility, In Kenya, election observers praised an election that critics say was clearly a compromised vote. Days before the August poll, a top election official in charge of the security of the country's new $24 million electronic voting system was found dead outside of Nairobi, tortured and strangled. On Election Day, the system, which was meant to transmit the results to Nairobi, broke down. Totals from many voting stations were sent by text message instead despite all these loopholes the European Union endorsed a flawed poll. The international community of past namely SADC and AU has been used to rubber stamp Zanu Pf elections victory with Thabo Mbeki, Olusegus Obasanjo and Nkosazana Zuma all came to Zimbabwe to salt rigging at its highest level which kept Mugabe in power. The nullification of the August 8 2017 election in Kenya should give the opposition an eye opener as it proved that the international observers including the European Union cannot be trusted when it comes to observing credible elections in Africa.
Zanu PF is more calculative when it comes to election rigging and come July 2018 the international community will endorse EDM into power, Nelson Chamisa and his MDC Alliance plus the general populace are using a blind eye towards the current Zanu Pf government forgetting that Robert Mugabe never rigged any election but it was Emmerson Munangagwa plus the army that he used to continuously rig elections for his long stay in power and in recent interviews Mugabe even said elections won't be free and fair, As much as I hope to see democracy taking shape in Zimbabwe it is day dreaming to believe that Nelson Chamisa will win an election against an oiled group of thugs who have been in this game of rigging for more than a decade. In terms of violence that won't happen this time, but rather the whole election manipulation will be centred on ballot papers, voters roll and the transmission of election data to the central command. The late Tsvangirai did the same blunder in 2013 by participating in an already flawed election and Nelson Chamisa is going to do the same, hate it or love it, Victor Matemadanda statement on Chamisa recently leaves a lot to be desired I quote "If Chamisa wants a debate, maybe he can engage the Zanu-PF Youth League that is his level. We can't imagine the President taking time off serious bread and butter issues to respond to a goat that is scratching the walls from outside," said Cde Matemadanda. Scratching the walls from outside that statement proves to an intellectual that Zanu Pf doesn't care about how many people will turn out to vote for the opposition as they have already put in place an election 'End Game'.
The biggest if not the only weakness of the opposition in Zimbabwe which Zanu Pf has continued to use as its muscular weapon to stay in power for more than a decade has been the failure by the opposition to counter election rigging which is done by Zanu Pf, until and unless the opposition finds a solution to this 'deity god called rigging of elections' Zanu Pf will remain in power passing the baton stick from EDM to Chiwenga from Chiwenga to Shiri from Shiri to Rugeje from Rugeje to Sibanda.
"The people who cast the votes decide nothing. The people who count the votes decide everything." once said Joseph Stalin
Knowledge Hakata is a cutting edge political analyst who is also a co-founder of Demos Cratos a political think tank organisation. He can be contacted on knowledgehakata@yahoo.com
Source - Knowledge Hakata
All articles and letters published on Bulawayo24 have been independently written by members of Bulawayo24's community. The views of users published on Bulawayo24 are therefore their own and do not necessarily represent the views of Bulawayo24. Bulawayo24 editors also reserve the right to edit or delete any and all comments received.