Opinion / Columnist
Khupe rigged him and he stands
23 Apr 2018 at 20:42hrs |
Views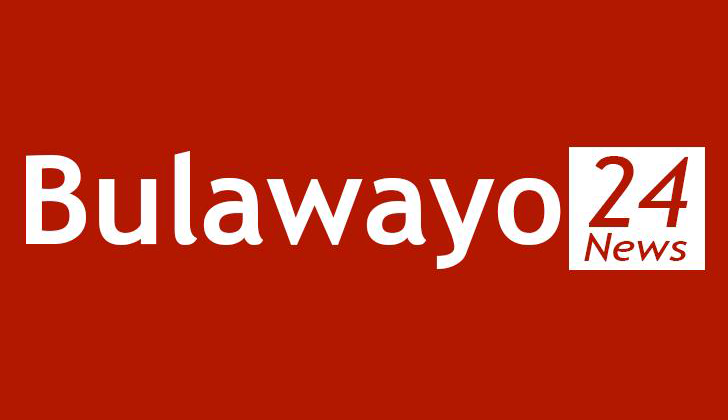 As a parliamentarian, he was an effective prolific debater second to non. Those who worked with him in parliament will attest that he had a way of persuading people without causing conflict. A gentlemen, a good man and a kind heart, and always used logic of the questions of "how and why'. He always made people feel like they came up with the idea and yet never took credit for it." Patrick Zhuwao even stated in one his WhatsApps messages. "He is too too loyal to MDC" He summed him up.
He is man who loves the people, the country and the MDC. He even called twice for Morgan to resign because Morgan had lost his way, indecisiveness, chauvinism and overstaying in office. A brave feat no one dared to do. To him, Morgan was a fighter but he was not braver than all others in the movement. Controversially, he didn't kiss ass and stated that Morgan left the struggle and ran away to Botswana leaving supporters to languish. Chamisa and Mafa Sibanda were the only two that called an action to the streets when Mugabe was refusing to release the 2008 election results. Tsvangirayi wanted to wait and give Mugabe a chance and two months later, MDC got rigged. Morgan allowed Mugabe to run unopposed thereafter. This made Sibanda very passionately angry, and the party had already fractured once after 2005 and he wanted it to stay intact.
Sibanda also detested the personalization of the MDC logos with Tsvangirai's face. "A movement is for all people!" he wrote an opinion why Morgan had to go after 18 years of leadership. Hate him, love him, He was right. Morgan was in office surpassing five British premiers. Khupe 15 years followed suit and yet these great leaders lacked that final push needed to dislodge Zanu PF; yet they clinged to power as if it was God given and not people driven.
The more he pushed, Morgan relegated him to the province far away from the presidium. Then the plot thickened with grand plans to do away with Sibanda altogether. At that time, Sibanda was now pushing for young blood, specifically that of Chamisa be placed at the top leadership. Sibanda saw a Machiavelli in Chamisa, Chamisa didn't see Sibanda that way. In 2013, Chamisa and Khupe teamed up and removed Sibanda from the Magwegwe MP post by using fraud and busing people from other districts to vote in Magwegwe primary. Sibanda still won when the results were announced. Gabuzo and Komichi where there, snatched the trays and ran to Khupe's office and announced in the dark that Sibanda had lost to Annele Ndebele, an implant from another district. Sibanda remained loyal to the movement, he was not done.
This year, 2018, he is back with his mentee, Machiavelli, Pastor Chamisa. He is running for re-election after handing Bulawayo favorably, being the only one to bravely announce it to Chamisa over Khupe. Yes, all others were scared to do that and many were still in Khupe's camp. Had the plot failed, Mafa Sibanda was going to be in the back kitchen washing dishes again.
"Has Chamisa talked to you after all this help to him in ascending to the top office?", I asked. "Not much. He is a busy man" Honestly, I do not think Chamisa thinks much of Sibanda other than an old man who needs to be retired. Chamisa wants his friend to be VP and he will likely wait to announce till after the elections and that way he won't face any backlash from the Bulawayo and matabeleland family that are demanding Sibanda for VP.
The Matebeland people always feel used by MDC-T and they get the most seats and still get no recognition, especially the hardest workers like Sibanda. Last week article on Zimeye and BYO 24 detailed how Sibanda made the 7th April White City rally a reality but was never even allowed to seat at the stage. He was with the people in the crowd. Recently, we have witnessed Zanu PF erstwhile rivals like Baskiti get seats at the table and lately, the absconder, Tafadzwa Musekiwa who ran away from Zimbabwe and spent 15 years from the struggle into the cushy life of UK and now always being given 10 minutes rally speaking time on all campaign stages. Mafa Sibanda, a well known orrator in all Zimbabwean languages being forced to retire at 67? I wonder. This MDC is all about positions and not skill.
Musekiwas is now an imposed constituent MP slatted to compete without having a primary. Meanwhile Sibanda is battling it out in Magwegwe constituency with Anele Ndebele and Eric Gono who where spotted with Khupe and Bhepe at back door meeting at Cape to Cairo Pub on 7th April 2018 at 7 PM. What were they doing with Khupe if they're with the MDC Chamisa movement? "How do you feel about all this sir" I asked. "I will win because I have the whole city behind me." He shrugged it off
'Will you run for president at the 2019 congress ass people are demanding if Chamisa does not name you VP?" I asked. He laughed and asked back, "You are kidding me right?"
Who is Felix ?
Let's start here - https://soundcloud.com/…/oral-history-trade-unionism-felix-…
Felix Magagela Mafa Sibanda is a name synonymous with the struggle for freedom in post independent Zimbabwe. He is indeed a man who has royalty in his blood, a trade unionists, a teacher, a politician, human rights activist and a unifier par excellence.
Felix's lineage starts in Zululand where his great great grandfather Masonginyoka traveled with king Mzlikazi as his personal doctor. His grandfather Tshokomela was also king Lobengula's personal doctor. Tshokomela then gave birth to Felix's father I Maphahla who was nicknamed Mafa Sigodo meaning the heir. Thus Felix Mafa or Ilifa became the heir. This royalty propelled him into doing outstanding things for his community and country at large.
Felix Magagela Mafa Sibanda was a trade unionist who became the first black Zimbabwean to organize a national Civil service strike in independent Zimbabwe. In 1981 Felix organized a strike which was aimed at better wages and working conditions including fighting for the right to pensions and medical services.
In an Oral testimony making rounds being recounted by a Gogo Makhubhe a radio and TV host who is a retired teacher, she almost comes to tears narrating her testimony on how Felix offered his life as a sacrifice to the riot and police instead of arresting and killing pregnant and civil servants. "Mr. Mafa told everyone to lie down in their bellies. He climbed the tree and shouted to the police to leave them alone and kill him instead for he was responsible for all that was happening". According to Gogo, 181000 civil servants attended from rural areas and as far as from Bulawayo, Karoi and many places using busses. Many were arrayed and some died after tear gassing and beating. The prisons were filled up and up to thousands detained for two days. The strike was joined by miners and sanitary workers halting the cities forcing the government increase pay from $68.00 to $128.00.
Felix continued to press government for better working conditions. He was president of Zimbabwe Teachers Union for many years. The strike was declared illegal and Felix was arrested and fired from the Civil service for organizing the strike even though he was later reinstated and charges dropped.
Teachers are not made but they are born. Felix was born a teacher and he is a holder of a diploma in education and a bachelor of education degree both from the University of Zimbabwe. He also holds a masters degree in political sciences from UNISA, Law and human rights (paralegal) certificate, conflict resolution management, by the legal resources foundation(LRF) He taught in many schools and even managed to groom politicians also.
Felix Magagela Mafa Sibanda is a politician who stood for the Glen View constituency in 1985 under a PF ZAPU ticket after being asked to do so by Joshua Nkomo himself. His Glen View house went on to be burnt by ZANU PF thugs. He was chased from Harare to Bulawayo. In Bulawayo Felix under the MDC ticket became a Member of Parliament of Magwegwe constituency in the seventh Parliament of Zimbabwe. He assumed this political office in September 2008. His involvement with MDC has never faulted since its formation and has been a very loyal Cadre.
In 1987 Felix's eldest son Canaan Mafa, a former ZIPRA combatant was abduct by ZANU PF Fifth Brigade and drowned in the might Zambezi River. This drove Felix to become an outspoken human rights activist advocating for the stopping of Gukurahundi atrocities. He eventually founded the Post Independence Survivors Trust, a pressure group to find justice against Gukurahundi perpetrators and healing for the victims.
Having walked a long journey filled with challenges and upheavals Felix Magagela Mafa Sibanda sibanda has remained focused and continues to for a better Zimbabwe for everyone regardless of race and origin. It is indeed befitting for him to be considered for the vice presidency of the MDC. This appointment would fuse youth and old age into the leadership of this political organization.
MDC as an organization would benefit a lot from Felix Magagela Mafa Sibanda's wisdom, experience and age and help to stabilize this party and make it a party for the future and of all ages. He has has held several deputy posts including NCA, ZimRights and Advocacy chair. Mafa enjoys overwhelming support and respect in the rural Matebeleland. A key ingredient for drinking out the vote in the watershed election.
Mafa Sibanda has a rural home in Membesi, 45 km from Bulawayo.
"Mafa sibanda's heart is genuinely to do what's right for the people and he is incorruptible" summed Gogo Makubhe.
henerimadiro@gmail.com. He writes in his own opinion based on his research on the iconic Felix Magalela Mafa Sibanda's life.
Source - Henery Madiro
All articles and letters published on Bulawayo24 have been independently written by members of Bulawayo24's community. The views of users published on Bulawayo24 are therefore their own and do not necessarily represent the views of Bulawayo24. Bulawayo24 editors also reserve the right to edit or delete any and all comments received.