Opinion / Columnist
The cursed citizens: 'The rotten eggs in the family!'
25 Apr 2018 at 14:44hrs |
Views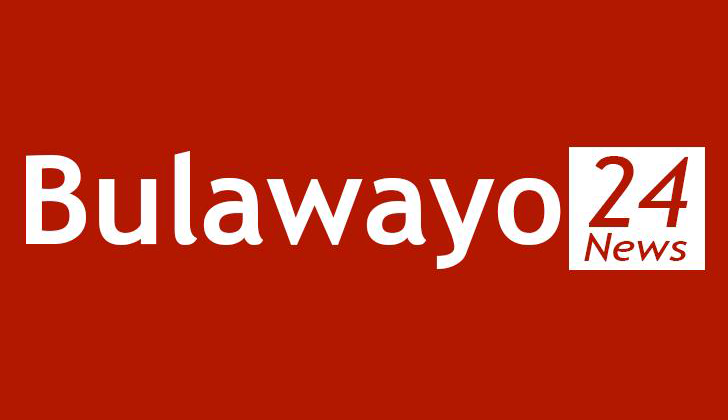 I was 28 years of age in 1982 when I went to Zimbabwe for the first time after independence. My mother had passed on, was going to the funeral of my mother: Mrs Sihwa. It is very normal everywhere that when a parent dies there are possible misunderstandings: the children of the dead reposition themselves for places made vacant: by of the death of the mother, the glue in the home. I seriously had disagreements with my brother Raymond Bigboy Thata. One evening disagreements boiled to the point whereby my brother Raymond thought I needed to be disciplined by a shambock he kept in his wardrobe for the purpose of disciplining "mal-contents" a rotten egg in the family. That rotten egg in the family was me; his sister.
I was listening to an audio on WhatsApp sent to me by my chatting group: a mother was criminally beating her son for throwing stones at the neighbourhood. Please listen to the recording below in order to understand my story correctly.
I am someone who has experience criminal abuse by a MAN-HAND in the family who thought he could discipline a 28-year-old woman with a shambock, this WhatsApp recording just triggered my own pain meted to me in June 1982, I will never forget this as long as I live. At that age I did not take beatings helplessly applied to me, I hit back, but continued to miss my target whatever object I threw at him, I missed. My response beatings actually made him mad, went berserk, hit me even brutally threatening to kill me: "ngizakubulala nxawungangazi" ngizakubulala mina: ngizakubulala.
Raymond's wife Pauline: (MHSRIP) watched the bioscope through the window; she could not dare intervene because she was scared stiff, helpless to assist the sister-in-law at the mercy of her ruthless and violent husband. Ever since she got married to my brother, this woman coped and lived with abuse, could be beaten to near passing out. Because she valued marriage and her children, she put up with the impossible: with domestic violence for decades: situations are only known to her why she did not leave a violent man, who beat a wife and mother in the presence of his growing up children.
This WhatsApp reminds me of that very day when this particular event took rounds: most relatives in the clan commended this as discipline: Raymond was not condemned but was praised for meting such disciplinary measure: the motto was women must be beaten if they are not obedient enough to the "father", Raymond was a father to me after the death of both parents. (Social father) This is a father who does not uphold tenets of fatherhood substitute: I argued the audacity of my brother to mete corporal punishment on me. I challenged the rudeness of using beatings to gain respect. I abhorred the force put upon me to respect Raymond by force. I still abhor the humiliation women like I have to go through because they failed to get married.
Raymond was worried about me, he said. Nomazulu is not married and yet my sister 5 years younger than me was about to get married and get the respect accorded to married women. I should take good examples from my younger sisters who then were living decent lives in their married homes. This is what he wanted from me: lobola/roora coming to him as he was the father to all of us girls/women in the Thata family. My brother loves money more his academic achieving sister. I was in college than doing my first degree in engineering. Was it not good enough that I was out of the streets doing a noble thing at my age? By not being married, according to Raymond Thata, I was on my voyage to becoming a prostitute and a drunkard. I worked hard just to prove him wrong, I am satisfied that I gave my brother a positive revenge back.
It was that day on, I swore never to get married to please the wishes of my brother Raymond, but will make decisions that will make my brother Raymond regret. I made a restrictive covenant with myself to revenge my brother Raymond positively. No "damage" relating to my pregnancy will be paid, no roora/lobola for me: I contend that if my biological father is dead, then I can as well take the responsibility of my life: alone. Taking such responsibility has also had to do with self-discipline and focus on what one thinks will remove poverty and dependency in one's life. You do not want to come back to your brother as a failure in your life, a drunkard Nomazulu as he hoped.
After those brutal beatings, I got from my brother I never returned and lived in his house again. But around me the support structures were not supportive; instead, I was judged as unstable and "bipolar". My success was a result of absolute sacrifice I made: I attached academics as the only way to success and poverty elimination and poverty eradication. Again visiting Zimbabwe, the first thing that my brother Raymond would want to see is my face, is she now an alcoholic? (Phuza face) This is a social father who wants to prove himself one day by my failing in life and turning into a hard-core alcoholic, just to get his last laugh. These are facts of life in Zimbabwe today
To be a child, to be a woman means your God is not a true God, but a lesser one who is incapable of protecting a child being beaten in such a criminal manner by her mother. No member of the family will come in to assist the defenceless child who is constantly told to undress so as to get beaten up! How humiliating! She makes the child repeat that he father is unfaithful, his father gets hookers. It is also evident that she is punishing the husband through the helpless innocent child. What influence does a child of 5 years have on his father infidelity traits? I would think this child could be a step-child in the home, no mother; the biological mother can be so brutal and criminal to the child because the father sees hookers outside the home. A God, a lesser God who allows such devilish acts meted on the physically weak citizens are a weak God indeed. That child who was beaten will be violent and brutally abuse his children and wife because this is the life he knows and has lived it the whole of his childhood.
I was chatting with Advocate Jessie Majome this morning, having sent her this WhatsApp beating of a small defenceless child: she said, "We have excellent laws on such cases of abuse on children. Witnesses should report such cases to the police". From my own experience with my abusive brother Raymond Thata, no relative dared to report such abuse. My brother was praised for having a tough hand on discipline; some relatives even suggested that I should be beaten to death. "bulala mhani nxa engezwa, engalaleli" was the mantra. Judging by the child's cries, it is not possible for her/him to report his/her mother to the police, the child is too young to think that far as to report his/her mother to the police. The culture of silence makes it impossible for support structures to report such criminal cases to the police. It is for this reason, I cried when I saw that WhatsApp. I realized such acts of violence still exist in our societies in Zimbabwe.
Reflecting on the day I had a fight with my brother long ago now, I do feel the pain in my flesh and bones. I do feel the humiliation I had to go through until today. However, I am consoled by the fact that to this day I neither have alcohol dependency nor am I a prostitute: I live my life, I love my red wine, and will continue to have it as I can afford these luxuries. I brought up my son well and he has such respect for mankind and women especially. He does not touch alcoholic drinks either. I feel deeply blessed to be given such a gift of life that respects mankind. My God is not a lesser God after all because he heard my crying voice when I prayed.
I speak about my abuse not as a show by putting my painful life on display but more as to put it to the society to reflect on what could assist women and children to be safe from domestic violence. We should break the culture of silence because it is those cultural practices that are dangerous to children and women equally. Do not conceal violence or condone it. Advocate Majome says: please report any criminal abuse on children. We cannot have societies criminally abusing children and women with impunity. Our culture is very violent because violence is glorified in homes first and foremost. Corporal punishment is prohibited in institutions as well as in homes. To cope with domestic violence is not a trophy but criminal acts that must be punished by the law.
Dorothy Law Nolte summarises the life of a child like this: Children learn what they live: If a child lives with criticism he will learn to condemn; with hostility, he learns to fight: lives with fear, he learns to be apprehensive: lives with pity, he will learn to feel sorry for himself: lives with ridicule, he learns to be shy: lives with jealous, he will learn what envy is: lives with shame, he learns to feel guilty.
However, Dorothy Law Nolte says if a child lives with encouragement, he will learn to be confident: lives with tolerance he will learn to be patient: lives with praise, he will learn to be appreciative: lives with acceptance, he will learn to love: lives with approval, he will learn to like himself: lives with recognition, he will that it is good to have a goal: lives in sharing, he will learn about generosity: lives in honesty and fairness, he will learn what truth and justice are: lives with security, he learns to have faith in himself and those about him: lives in friendliness, he learns that the world is a nice place in which to live.
Source - Nomazulu Thata
All articles and letters published on Bulawayo24 have been independently written by members of Bulawayo24's community. The views of users published on Bulawayo24 are therefore their own and do not necessarily represent the views of Bulawayo24. Bulawayo24 editors also reserve the right to edit or delete any and all comments received.