Opinion / Columnist
Zimbabwe needs policies which build Trust and attract FDI
25 Apr 2018 at 14:50hrs |
Views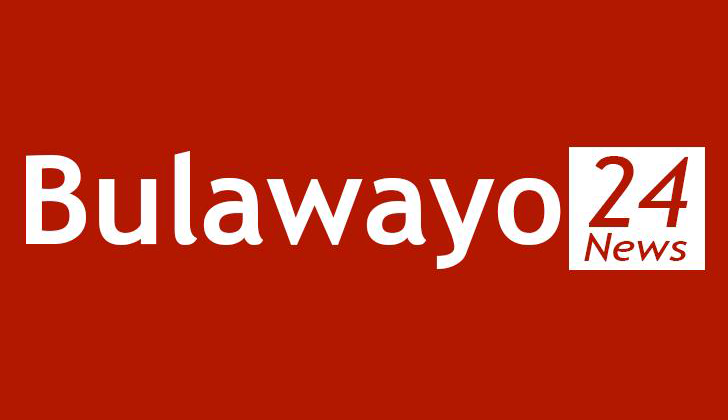 Foreign direct investment (FDI) is an investment made by a firm or individual in one country into business interests located in another country. Generally, FDI takes place when an investor establishes foreign business operations or acquires foreign business assets, including establishing ownership or controlling interest in a foreign company. Foreign direct investments are distinguished from portfolio investments in which an investor merely purchases equities of foreign-based companies.
The origin of the investment does not impact the definition, as an FDI: the investment may be made either "inorganically" by buying a company in the target country or "organically" by expanding the operations of an existing business in that country. Broadly, foreign direct investment includes "mergers and acquisitions, building new facilities, reinvesting profits earned from overseas operations, and intra company loans". In a narrow sense, foreign direct investment refers just to building new facility, and a lasting management interest (10 percent or more of voting stock) in an enterprise operating in an economy other than that of the investor.
FDI also offers some advantages for foreign countries. For starters, FDI offers a source of external capital and increased revenue. It can be a tremendous source of external capital for a developing country, which can lead to economic development. For example, if a large factory is constructed in a small developing country, the country will typically have to utilize at least some local labor, equipment, and materials to construct it. This will result in new jobs and foreign money being pumped into the economy. Once the factory is constructed, the factory will have to hire local employees and will probably utilize at least some local materials and services. This will create further jobs and maybe even some new businesses. These new jobs mean that locals have more money to spend, thereby creating even more jobs. Additionally, tax revenue is generated from the products and activities of the factory, taxes imposed on factory employee income and purchases, and taxes on the income and purchases now possible because of the added economic activity created by the factory. Developing governments can use this capital infusion and revenue from economic growth to create and improve its physical and economic infrastructure such as building roads, communication systems, educational institutions, and subsidizing the creation of new domestic industries.
Another advantage is the development of new industries. Remember that an MNE doesn't necessarily own all of the foreign entity. Sometimes a local firm can develop a strategic alliance with a foreign investor to help develop a new industry in the developing country. The developing country gets to establish a new industry and market, and the MNE gets access to a new market through its partnership with the local firm. Finally, learning is an indirect advantage for foreign countries. FDI exposes national and local governments, local businesses, and citizens to new business practices, management techniques, economic concepts, and technology that will help them develop local businesses and industries.
As a young entrepreneur with heart for Africa development I am looking for assistance to attend the Africa Trade and Investment Global Summit 2018 conference and exhibition being held 24 June - 26 June 2018 in Washington, D.C, USA at the World Trade Center - Ronald Reagan Building - 1300 Pennsylvania Ave NW, Washington, DC 20004. Designed specifically to promote and facilitate international trade between Africa and The Americas, Asia, Caribbean, EU, UAE. The Africa Trade and Investment Global Summit (ATIGS) is where companies from around the world with interest in expanding or establishing their business operations in Africa come to gain strategic knowledge about local investment opportunities and connect with competent authorities and businesses from Africa. ATIGS 2018 edition will gather 2000-plus key economic players from more than 70 countries www.atigs2018.com. Iam Official Zimbabwe Trade Partner Global Representative at Africa Trade Investment Global Summit (ATIGS) SUMMIT 2018. I need assistance to meet my airfares , hotel bills and other expenses . This the chance as it will be time for cross pollination of ideas on how Africa can become a better continent interms of development. i will have an opportunity to meet FDI gurus interested in Africa opportunities and also the proposals I have for my country Zimbabwe and Africa. I'ts not about me but it's about our people and our continent. Those interest to assist me email me on enosdenhere@gmail.com
Africa holds enormous potential for private investors. Since the turn of the millennium, it has been among the world's fastest growing regions. And although growth in some parts of Africa is fragile for the moment, the continent has an improving business environment, expanding internet connectivity, rising incomes, and shifting consumption patterns. These enduring trends have created an abundance of commercial opportunities across the continent, transforming it into a market and opportunity that investors cannot afford to ignore. All we have to do in Zimbabwe is to open up for business , push up policies which attracts FDI and favorable to our country development. We need to move out from the mentality of greediness ,corruption and selfish but to think about future generation. We have a lot of potential in Africa but let's focus on policies which will bring development .We need to come out from comfort zone and build strategies/policies on rebuilding economical walls of trust to attract FDI into Zimbabwe.
Enos Denhere is an entrepreneur and Zimbabwe Official Trade Partner Global Representative at Africa Trade Investment Global Summit (ATIGS) SUMMIT 2018 .Assist Enos with Air Ticket ,meet hotel bills and other expenses to attend ATIGS in USA
Email enosdenhere@gmail.com Call/App +263773894975
Source - Enos Denhere
All articles and letters published on Bulawayo24 have been independently written by members of Bulawayo24's community. The views of users published on Bulawayo24 are therefore their own and do not necessarily represent the views of Bulawayo24. Bulawayo24 editors also reserve the right to edit or delete any and all comments received.