Opinion / Columnist
Life after the Presidency
27 Apr 2018 at 13:58hrs |
Views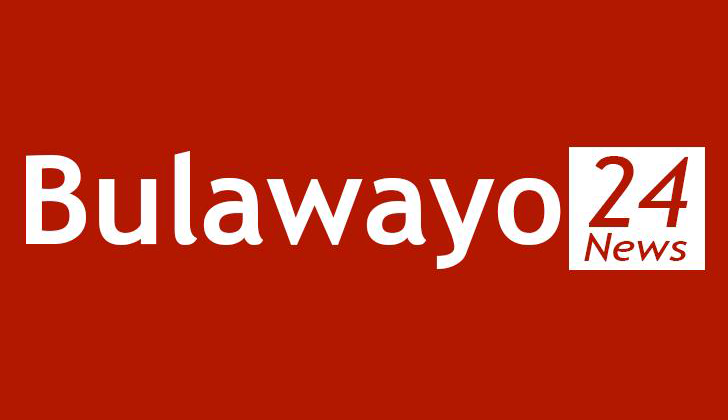 Life after Presidency has to be time to relax and enjoy the fruits of hard work, to regurgitate and reflect on the past, to be a role model to the society and not to be an unrepentant nuisance. Interestingly,it also depends on circumstances surrounding the departure from the political scene of former Heads of State. This is what it ought to be under normal circumstances. However, the case is different when it comes to some African former heads of State. Most of them live lives full of bitterness after the term of Office. Some are haunted by crimes committed during the term of office.
How many former African Heads of State have distinguished themselves as role models in their respective countries and even globally. Jakaya Kikwete of Tanzania comes into mind. He managed to gracefully vacate the political scene and still hob-nob with the Wananchi freely. Nelson Mandela was also one such a leader who proved that there is life after Presidency.Africa still prides herself in being an incubator of thought leaders who graced the political scene in the name of Julius Nyerere, Thomas Sankara and Kwameh Nkrumah.
However, Africa has some highly deluded political misfits who blighted her Political Resume. Can our very own former Head of State be viewed as a role model in Zimbabwe and even within the international arena. Is there any country on this planet that can entertain the idea of Robert Mugabe leading Election observers in that particular country or even to imagine Robert Mugabe brokering a political stalemate. Its like imagining an atheist fasting.
Its one of those things when we take for granted the modern day last hierarchy of needs which is called leaving a legacy.Dear Reader, we need to strive to leave a legacy in our different capacities.One wonders why it is difficult for former heads of State to let go and leave a legacy. Why is it that they find it sacrilegious to pass on the baton as if they have been asked to bequeath a wife. Indeed power corrupts but absolute power corrupts absolutely.
There is debate pertaining to the role of former Heads of State in society, should they keep on poking their nose in the politics of the day. Most importantly, should they be stripped of immunity. Events in South Africa where former President Jacob appeared in court chambers less than a month after resignation comes into question. The moral dilemma in such episodes is that no-one has to be above the law but however prosecution of a former President less than a month after resignation raises eyes-brows and smacks of vengefulness and retribution. It incentivises leaders to cling to power even by subterfuge. It sets a bad precedent and buttresses the notion that ruling in Africa is like riding on the back of a lion such that once you fall,it will devour you. It will feast sumptuously on you.
Behavioural anecdotes of former heads of state who occupied the Presidency for too long reveal that most of them suffer from a psychological problem of entitlement. They suffer from dementia, narcissism and need cognitive restructuring. Its important for former Heads of State to come to terms with the fact that being a former President is a job on its own. A job that requires a certain degree of etiquette and decorum. Is Robert Mugabe exhibiting the decorum and etiquette expected from him as a former President. Most former Presidents spend most of their time writing memoirs, playing part in peaceful settlements of disputes in the international arena and some concentrate on their Foundations.
Controversial former President of Nigeria Olusegun Obasanjo was part of AU Election Observers Mission in Zimbabwe 2013 Elections. Abasanjo was seen again calming the political tempo in Senegal after former President of Senegal Wade manipulated the Constitution to run for third -term of Office. Obasanjo has of late given signals of a return to active politics and one wonders if he is following the footsteps of the former Prime Minister of Italy Silvio Berlusconi. We however need not to be oblivious of the fact that most heads of State and even former Heads of state want glory abroad even if that means turning a blind eye to political and economic hullabaloo in their own countries. A factor that need not to be overlooked in foreign policy analysis.
After all is said and done I think Thabo Mbeki has fared well in his office as a former President. His Office has gained the status of good offices. Good Offices are a diplomatic means for the settlement of disputes in the international arena. Its a highly esteemed office occupied by people of integrity and towering credibility. He has been seen taking part in Election Observing in Africa and playing a role in conflict resolution in Sudan. If he is trying to redeem himself, I think he is doing it exceptionally well.
Back to the politics of Silvio Berlusconi, the politics of defying the political force of gravity and having nine lives of a cat.In Africa unlike in the case of Lesotho PM Thomas Thabane, Presidents and Executive PM hardly resurrect politically. Its hard for former Presidents in Africa to regain the political cudgels after having once experienced defeat or ouster of any form be it impeachment or coup.Berlusconi has displayed breathtaking political acumen and some political acrobatic skills much in contrast with his age. Although he didn't win in the March 2018 elections he proved to be perpetual power broker in Italian politics.
Its quite unfortunate that the post Presidency era of former African Heads of States has not been that rosy although there are a few who managed to fully appreciate that they had played their part.Kenneth Kaunda of Zambia managed to handle the post presidency era with a sober mind but his successor Fredrick Chiluba was haunted by corruption probes. Here in Zimbabwe Robert Mugabe still thinks the Presidency and him are inseparable, he is refusing to exit the political scene with the dignity and decency expected from him.
Some might argue that he has a constitutional right of meddling in politics and voicing his concerns but morally Mugabe has to quietly enjoy the post presidency era and spare the masses of his diatribes. The masses do not want to be reminded of his horrendous reign of terror. He had become an albatross on the neck of Zimbabwe such that his ouster, coup or no coup was long overdue.A case of a necessary evil.
There are quite a number of things that former Heads of State can occupy themselves with. African former Heads of State need to know that they have a legacy to maintain and in the same vein their vast pool of experience can be utilised by the leaders of the day.
Wilton Nyasha Machimbira, a Political Analyst, Human Rights Defender and Director for Developmental Research and Consultancy. For feedback and comments can be contacted on wiltonnyash@gmail.com
Source - Wilton Nyasha Machimbira
All articles and letters published on Bulawayo24 have been independently written by members of Bulawayo24's community. The views of users published on Bulawayo24 are therefore their own and do not necessarily represent the views of Bulawayo24. Bulawayo24 editors also reserve the right to edit or delete any and all comments received.