Opinion / Columnist
Snakes have been set to Swallow Snakes to Free Zimbabwe by 2019
06 May 2018 at 08:29hrs |
Views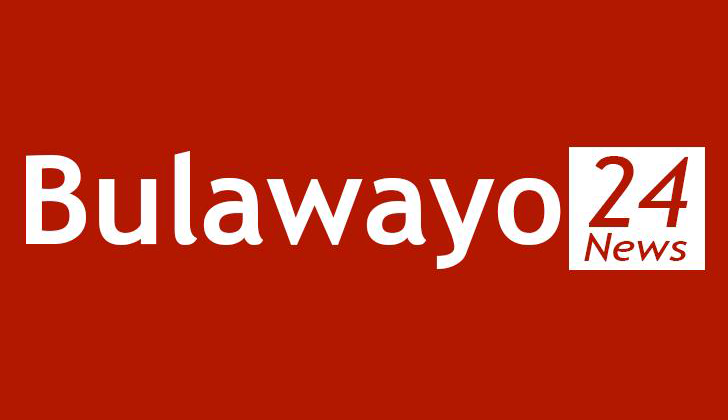 Snakes have been set to Swallow Snakes to Free Zimbabwe by 2019
Vengeance is mine!!!! says the architect of humanity. The Law of Balance soothes all World problems in phenomenal ways. To the religious and none religious alike, life shows that greed is a valueless cruelty which only saves to make humanity suffer needlessly.
At this time last year, which is May 2017, Robert Mugabe and his wife Grace, would not even get a minute to listen to wise and honest advice. They had the full guarantee of the gun. The gun had proven beyond doubt that, when your finger is on the trigger, you could do anything in Zimbabwe.
When your finger is on the trigger, you can kill 30 000 fellow countrymen without any consequent at all. The trigger is the ultimate consequent, so who ever controls the trigger, controls everything.
Very little attention does a man with a finger on trigger ever recognises Romans 12 : 19 which says "Vengeance is mine". A tiny Pastor stood his ground in Victoria Falls a few months ago, clutching a simply cardboard placard inscribed, "The people are suffering Mr President". As a negligible Pastor, his words were loaded, not only with political time-bomb, but also with powers of this World which no flesh can control.
From both history and theology, we are taught that all strong men who once controlled our Earth with the ultimate trigger of their times, have met the Law of Balance. This law humbles everyone and everything. It's a law which suggests that since everything was created equal, everything will end equal. In physics, they call it entropy. Entropy suggests that with time, everything will return to its natural origin. A piece of heavily forged metal, will, one day, get back to dust.
In 1980, Zanu PF failed to remember that controlling a gun does not mean that one has become god. They treated human beings as subjects who should be suppressed and denied the right to complain, the right to doubt, the right to have a different opinion to that of Mugabe. Little did they notice that the very suppressed human being is the very quintessential tool to drive the economy of Zimbabwe. Zanu behaved like people who would set AK 47 riffles to work in factories like Merlin, Zisco, Sable Chemical, Cold Storage, NRZ, Air Zimbabwe, Farms, Mines Roads and Hospitals. In Russia where AK47 was invented, their economy is run by men and women who are lead by people who know the role and limits of a gun.
Mugabe would ask "which one is more powerful, the gun or a pen".
In South Korea where Industry is booming, a pen is stronger than a gun. In Germany, Japan, China, UK, USA and South Africa, a gun has got no role in issues where the pen has to decide the best person to lead a country into prosperity through a Vote . Only in Zimbabwe do we find a very potent country blocked by misapplication of the gun.
But, the misuse of a gun that we see in Zimbabwe has another solution. The solution is laughable in the ears of a fool. It is a solution which sounds like, "go around the walls seven times".
For Gukurahundi, do not revenge for yourselves, "Vengeance is mine". As you go around the walls seven times, the powers of entropy will be activated. You will not need an AK47, just walk around seven times.
The powers which architected humanity WILL set a snake to eat a snake for your freedom. On your eight sojourn around the walls, there wont be any need to march around the wall. You will be shocked to find that the snakes that were impeding your progress would have swallowed each other and died because of greed. God always sets the snakes to swallow each other rather than you trying to kill a powerful snake.
The Nation was shocked when Mnangagwa kicked an internationally feared black mamba called Mugabe. But, that is not enough for Zimbabwe. God is at work, as your Pastors march around the walls carrying placards and Zimbabwean flags. Some Pastors will be paraded nak3d by the instruments of a reigning snake like Pastor Ncube.
Mnangagwa will soon attempt to kick Mutsvangwa, and the War Vets will go back to Mugabe. Mnangagwa already does not have the Police on his side since the Police were humiliated by the scantly educated Regasi army. When Mnangagwa attempts to strengthen the army to protect him, poverty will multiply and the army will turn against Zanu and begin to shout "Tshisa Mpama Tshisa" bastardised into "Chisa Mbama Chisa". Chiwenga will be hated for fronting a clueless Mnangagwa who has already publicly confessed that he relies on MDC visons to garner National support. Mnangagwa will try to swipe Chiwenga who has his own handicap to believe that you can fire five thousand nurses and remain with functional hospitals. Chiwenga will finish off those who try to swipe him and you will see drama.
So, the snakes have not finished dining on each other yet. We had a lot of feared ones in the past. Does anyone remember Benson Ndemera? Tekere? Enos Nkala, Chenjerai Hunzvi? Robert Mugabe? Grace Mugabe? Jabulani Sibanda? Some met laced ice-creams, some met radiative isotopes, some met fire and more is on the menu.
God the almighty is sharpening the teeth of all these, to swallow each other until Zimbabwe is bloodlessly FREE.
Source - Multiverse Dungani
All articles and letters published on Bulawayo24 have been independently written by members of Bulawayo24's community. The views of users published on Bulawayo24 are therefore their own and do not necessarily represent the views of Bulawayo24. Bulawayo24 editors also reserve the right to edit or delete any and all comments received.