Opinion / Columnist
Chamisa speeches expose his folly
09 May 2018 at 15:24hrs |
Views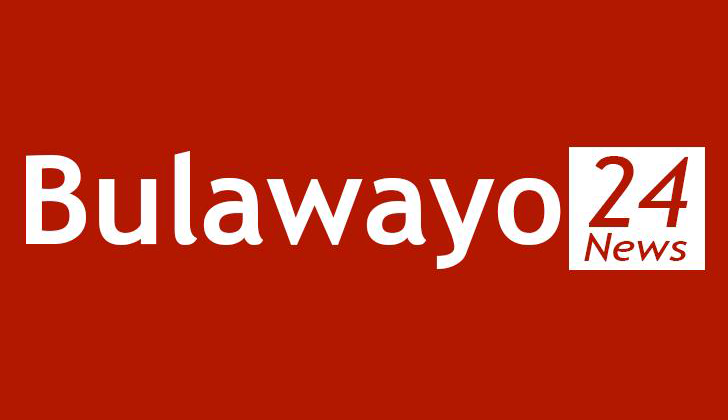 When one squeezes an orange one gets orange juice, similarly when one squeezes a lemon they get the bitter taste of lemon juice and not orange juice. It would appear that the election fever and pressure is squeezing out the real Nelson Chamisa for the world to see. His sentiments are true of his character and people who contemplate voting him into power should not expect any character renewal, a leopard does not change its colours no matter the geographical setup.
Listening to Chamisa going on and on at his rallies, in what he terms 'captivating' speeches, one is bound to wonder whether he is aware people are laughing at him and not with him. He contradicts himself more times that one can count. At one point he is accusing the new dispensation of staging a coup and removing former president Robert Mugabe unconstitutionally, and the next thing you hear him, a case in point being his recent address to MDC-Alliance supporters in the United Kingdom, affirming that it was the MDC-T that removed Mugabe from the throne. In his own words "tisu takabvisa Mugabe pachigaro, tisu tinechaunga, saka vanhu vese vakabuda chaunga che MDC-T, ZANU PF yayivawana kupi vanhu ivavo." One wonders whether he takes weed before addressing his crowds, because his massages are incoherent.
It boggles the mind to think that Chamisa is someone's preferred candidate for president, of a country such as Zimbabwe. If the reason Chamisa's supporters are pushing for him to head this country is that some countries such as France have young heads of state then I suggest they immediately make a volte-face. Chamisa is nowhere near the crop of the likes of Austria's 31 year old Sebastian Kurz and France's 39 year old Emmanuel Macron to mention a few. He did not go through the furnace of grooming and teachings that the likes of Emmanuel Macron went through. They were groomed for leadership from birth, whereas Chamisa grew up playing 'zvikweshe' in the high density suburbs of Highfields. Macron on the other hand was taught and groomed from elite schools, studied Literature, politics, philosophy, public affairs and theatre. He rose through the ranks to attain that position of president unlike Chamisa who had to resort to a party coup.
Macron was groomed by Nicholas Sarkozy while President Emmerson Mnangagwa was groomed by Robert Mugabe from the time in the liberation struggle when Mnangagwa was just 17years old until Mugabe's resignation in November last year. Chamisa on the other hand was never groomed; whereas, Thokozani Khupe was the one who was groomed by Morgan Tsvangirai since the formation of the MDC right until his death. Khupe rose through the ranks, whereas Chamisa grabbed power unceremoniously, he spit on the party constitution one dreads to imagine how he would treat the country constitution.
Chamisa continues parading his cheap politics such as the one he displayed in Britain. Addressing scores of people in Britain, Chamisa in an effort to appease them says "Britain has people with brains compared to vakasara kumusha ku Harare neku Bulawayo." He rubbishes the public transport touts saying they are illiterate and will remain touts as they can never make it to being a mere driver as such they should not imagine it or dream of it. The public transport touts if I can recall are what constitute the majority of the MDC T supporters and he has spit in their faces. Touts should know Chamisa's speech denigrating him was a warning for them to change allegiance.
Women of Zimbabwe should work up to the monster that is within Chamisa, his disregard for women is totally appalling. Zimbabwe is currently on a drive to abolish child marriages and other gender based abuses, swimming against the tide Chamisa encourages the abuses by offering her sister in marriage in the event that he loses the election. He does not respect women and also thinks they have nothing to offer when it comes to running a country. At the 2014, MDC-T Congress Chamisa offered his wife to Douglas Mwonzora in the event that he loses the Secretary General post. His wife has since left Chamisa due to the ever recurring abuses that Chamisa inflicts on her, while he continues to fool people with a straight face parading as an ordained Pastor.
Chamisa might appear young in stature but his spirit, mind and ideologies are still stuck up in the 16th century where women were treated like property and symbols of wealth, and were not meant to be heard but only to be seen. Still at the same rally in the United Kingdom, Chamisa treated Thokozani Khupe as very insignificant, as he regarded her bone of contention with him were inconsequential. His repulsive behaviour toward women has seen Joice Mujuru, leader of the National People Party preferring to form a coalition with Khupe instead of a patriarchal party such as the MDC-T/Alliance under Chamisa.
On the other hand the political discourse and pressure since November last year to date, has managed to squeeze huge investment opportunities from President Emmerson Mnangagwa. Currently, the country has managed to attract over US$11billion dollars of Foreign Direct Investment. There is significant progress on command agriculture, fisheries, and housing. President Emmerson Mnangagwa has been able to deliver on his promises, making projections of as far as 2030. This is an indication that he is not just a politician who is concerned about tomorrow's vote but is a statesman whose concern encompasses the next generation. He is quite aware that by 2030 his two terms in office will have expired, a true indication of a true and dedicated leader to his country and future generations.
Source - Prosperity Mzila
All articles and letters published on Bulawayo24 have been independently written by members of Bulawayo24's community. The views of users published on Bulawayo24 are therefore their own and do not necessarily represent the views of Bulawayo24. Bulawayo24 editors also reserve the right to edit or delete any and all comments received.