Opinion / Columnist
Unpacking the coalition fallacy
10 May 2018 at 09:55hrs |
Views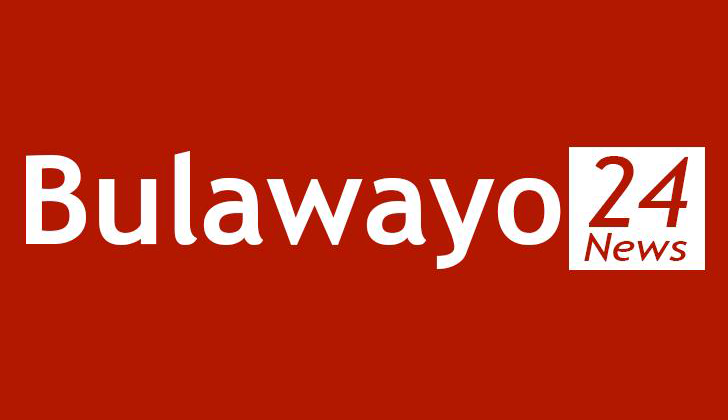 On 5 August 2017, the late former MDC-T leader, Morgan Tsvangirai, launched the so called MDC Alliance amid serious conflict with his deputy, Thokozani Khupe who was fiercely opposed to the idea of joining forces with other opposition parties. The idea was forced down the throats of some of his senior executives such as the incumbent leader, Nelson Chamisa, as well as the party's rank and file members who believed that their party was "the first born" of the Zimbabwean opposition and, therefore, did not need other parties.
Tsvangirai's drive for a coalition should be understood in the context of his 2013 dizzying defeat at the hands of ZANU PF, which saw the West that had feted him lavishly in its capitals and placed him on the high prominence pedestal as a democracy icon abandoning him. Here was a man who suddenly found himself dumped by his former handlers and benefactors that had funded his lavish lifestyle which earned him the moniker, "legend of the seas" as he even paid off Locadia Karimatsenga over US$300 000 to end a marriage which subsisted for just months without batting an eye. In view of this background, it is easy to understand that Tsvangirai pushed the coalition agenda to re-earn the West's favour and funding ahead of the 2018 harmonised elections. It was evidently more about Tsvangirai's personal welfare and political survival than about the greater good of the MDC-T, the Zimbabwean opposition fraternity and ordinary Zimbabweans as he attempted to have everyone believe.
The same also applied to leaders of smaller parties such as Jacob Ngarivhume of Transform Zimbabwe, who had no meaningful following, structures on the ground or popularity in the country. To such little-known political figures Tsvangirai's offer presented an attractive opportunity to benefit from the perceived financial and political gains to be made by associating with him. Even the Zimbabwe People First, which was riven by conflict, also saw an opportunity to benefit from associating with Tsvangirai and the MDC-T after failing to attract membership and gain traction despite being touted by its prime movers as the only game in town by virtue of its origins in ZANU PF. What shall one say of other political unknowns such as ZANU Ndonga, which also clung onto Tsvangirai's coat tails in the vain but fervent hope of picking financial and political crumbs from the table where he expected to wine and dine with his handlers?
At the end of the day, what was supposed to be a Grand Coalition only materialised as a homecoming gathering of former MDC-T senior members such as MDC-N leader, Professor Welshman NCUBE and People's Democratic Party (PDP) leader, Tendai Biti, who pounced upon Tsvangirai's invitation to return after the 2005 and 2014 splits of the party.
However, not all small parties were stupid to embrace Tsvangirai's call hook line and sinker. The Zimbabweans United for Democracy (ZUNDE) party saw through the sugar-coated coalition language for the ruse that it was and stayed out. The party recently and most aptly summarised the coalition fallacy by tweeting that "the reason why a Grand Coalition has failed to form is because they (participant party leaders) focused more on personalities and positions than on principles and ideas. As a result, they ended up with a reunion of the (MDC) old boys' club."
Although ZUNDE was referring to the original idea of a Grand Coalition, its analysis holds true for the resultant MDC Alliance. Tsvangirai's invitation provided the much needed succour for political spent forces such as Biti who had been expelled from his own party and Professor Ncube who, despite winning a meaningful number of seats in Matabeleland South Province in 2008, had fallen on hard times and badly needed a political lifeline for survival. Put differently, it was and remains about salvaging individual political fortunes.
Even those who spurned the coalition invitation based their decisions more on personal considerations than rational political analysis. Renewal Democrats of Zimbabwe (RDZ) leader, Elton Mangoma obviously still has memories of his thorough beating by the MDC-T youths in February 2014, while Tsvangirai watched, for pushing for leadership renewal and nurses a bitter grudge against Tsvangirai. National People's Party (NPP) leader, Dr Joice Mujuru believed that some disgruntled ZANU PF members would join her and felt that joining Tsvangirai would overshadow her status especially in view of her liberation war credentials, which Tsvangirai did not have.
In other words she felt it beneath her to join the coalition and went on to form her own, the People's Rainbow Coalition (PRC) while Mangoma fronted the Coalition of Democrats (CODE) which are both supported by only handfuls of equally unknown political parties. Put differently, the coalitions, which are set to participate in the forthcoming elections, are more about personal egos than the electorate's anxieties and concerns.
Many Zimbabweans will remember that before Tsvangirai's death in February this year, Chamisa laid bare his game plan which involved preparing and priming himself to take over from Tsvangirai and contest for the country's presidency in 2023. He took advantage of Tsvangirai's appointment for him to care take the MDC Alliance to use chicanery to take control of both the MDC-T and the opposition grouping to fulfill his personal and political ambition using other opposition political parties. In other words, his leadership of the coalition is about personal ego and ambition and not about defeating ZANU PF as he claims.
One only needs to examine the images and the video footage of the alliance meetings around the country so far to get an appreciation of Chamisa's machinations. The venues would be all red with his party's regalia which overwhelms other parties' colours. A look at the alliance symbol further buttresses the MDC-T's dominance and exploitation of other member parties. The symbol is dominated by its open palm with the image of Tsvangirai at the centre. Even the naming of the alliance smacks of MDC-T domination. This lays bare the fact that Chamisa and his cronies in the MDC-T are using other political parties and their supporters for their own gain.
Given this background, the electorate should open its eyes before committing pen to the ballot paper to vote for some of the political parties and political personalities who are participating in the election. This is especially so for members of small opposition parties, which have no chance of winning even a rural local authority seat, who need to be fully aware that by voting under the misleading coalitions they would, in effect, be gifting Chamisa with a free and unearned ladder to achieve personal goals in their name.
It should be stated unequivocally here and now that Chamisa was against the coalition. When it was launched he left the Zimbabwe Grounds in Harare when the event in mid-process to demonstrate his contempt for it and only conveniently embraced it for personal and political gain. Other political parties should, therefore, be wary of Chamisa and his alliance ahead of the election. They should guard against what the youth would term kuitiswa (being used).
Source - Nobleman Runyanga
All articles and letters published on Bulawayo24 have been independently written by members of Bulawayo24's community. The views of users published on Bulawayo24 are therefore their own and do not necessarily represent the views of Bulawayo24. Bulawayo24 editors also reserve the right to edit or delete any and all comments received.