Opinion / Columnist
We are fools if we continue hoping and speculating under a cloud that does not drop any rain
15 May 2018 at 07:58hrs |
Views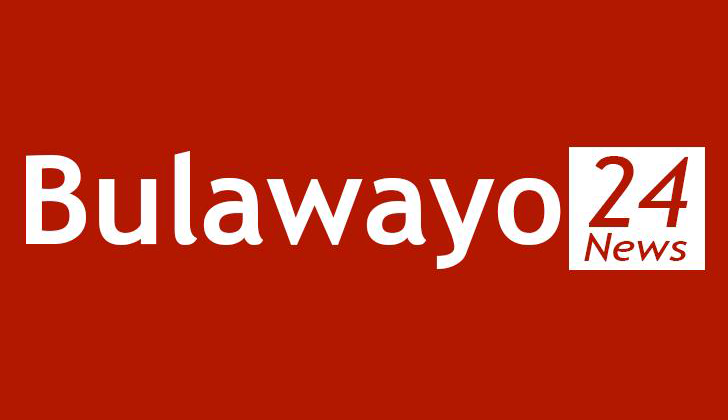 All this jostling, fighting, killing and crossing of roads from one party to the other as we approach the crucial 2018 general elections is only about strategic positioning to continue or join the rush to milk the already over-milked cow… All the G40 bootlickers want to join Chamisa. All those who could not make it in ZANU PF primaries want to join Chamisa - including the chief advisor of the ruling President. All those in MDC-T who have been there for donkey years helping themselves to CDF monies want another chance. Even councilors who dominated last year's headlines by corruptly selling council land are fighting to be re-elected. We have fly-by-night opportunists who have found a simple and lucrative way of taking care of their families. I can assure you none of the present politicians have people at heart but are a set of gamblers and I wonder why we cannot see beyond our collective nose. We have been brainwashed to the extent that we are no longer able to separate the wheat from the chaff.
We hear of manifestos that out-trump Donald Trump of the United States of America: spaghetti roads, bullet trains, building 1.5 million houses in 5 years, job creation, and many more pie-in-the-sky promises, and amazingly we, the electorate, continue to cheer them on. Zimbabwe's economy has been all but destroyed because of corruption, poor decision-making, poor policy formulation and implementation, and bad governance. Why cannot we see for ourselves that more of the same will not benefit us?
We need a clean new leader, a God-fearing person, someone with the people at heart. We need someone who will investigate, arrest and prosecute all criminals looted our country since independence. We want our $15 billion back - not the accumulation of more debts to IMF and World Bank. We need leader who will drive investigations into all councils, House of Assembly members and ministries, and bring back what belongs Caesar. Such an exercise can only be carried out by someone who has never been implicated in any of these shabby deals, otherwise we will continue to be fed stories about targeting criminals who turn out to be untouchable. We have billionaires in Zimbabwe who simply cannot explain how they became so filthy rich. If such an exercise can be accomplished, I tell you we might not need even foreign aid to resuscitate our economy.
We need a leader whose decisions will benefit the nation as a whole rather than particular groups. In 1997, although paying war vets a gratuity was a welcome idea, it was the printing of more money to pay them that caused the Zim dollar to crash. Joining in the DRC war of 1998 only benefited profiteering individuals and further strained our already nose-diving economy, and the 2000 Jambanja turned out to be a land-grab by the ruling elite that destroyed our agricultural economy. We now hear that the former President Robert Mugabe accumulated 21 farms while thousands of us do not even have a small plot to plant vegetables. A real leader will craft investor-friendly policies unlike the greedy 51% local ownership policy that led to the closure of thousands of companies and a soaring 92% unemployment rate.
Leadership must follow the Constitution instead of acting as if the Constitution should follow them. Recently we witnessed the firing of 16 000 nurses by a Vice President who ignored the nurses' democratic right to take action against their employer who failed to honour their agreement. The VP's decision also failed to take cognisance of the services rendered to the suffering people of Zimbabwe by overworked nurses in intolerable conditions.
My fellow Zimbabweans we need divine wisdom to choosing who to lead us. The present leadership unashamedly continues to build castles in the air for us. We want simple and achievable promises. We need someone who will reduce cabinet to around 12 ministers; someone who will reduce his salary; someone who will curtail the lurks and perks of MPs – the expensive 4x4 vehicles and all other unnecessary packages; someone who can do without a motorcade; someone who will carry out a farm audit and ensure that land is put into good use; someone who upgrade Parirenyatya hospital to levels that will inspire even his cabinet to seek treat from Pari; someone to stop examination leakages at Zimsec and maintain our education value. This will not need even a kobo from IMF or the World Bank to and it will save the nation billions of dollars.
John 'The Bulldozer' Magufuli of Tanzania did it to the extent of suspending independence celebrations and channeling the money towards the renovation of Dar es Salaam hospital and even gave his public officials just one day to declare their assets and led by example. Jose Mujica, the poor President of Uruguay, donated 90% of his salary to charity, and drove a VW beetle in which he often gave rides to pedestrians.
Surely we can find a Zimbabwean leader who loves his people and country! We want someone steadfast against corruption who will stand for good governance and the rule of law. We are fools if we continue hoping and speculating under a cloud that does not drop any rain. My fellow Zimbabweans let us vote wisely — we cannot go on as we are.
Chikuni Gaba is a man in the street with a keen interest in building a better Zimbabwe. You can contact him at vamutu@outlook.com.
Source - Chikuni Gaba
All articles and letters published on Bulawayo24 have been independently written by members of Bulawayo24's community. The views of users published on Bulawayo24 are therefore their own and do not necessarily represent the views of Bulawayo24. Bulawayo24 editors also reserve the right to edit or delete any and all comments received.