Opinion / Columnist
Chamisa vs Mafa Sibanda
15 May 2018 at 17:07hrs |
Views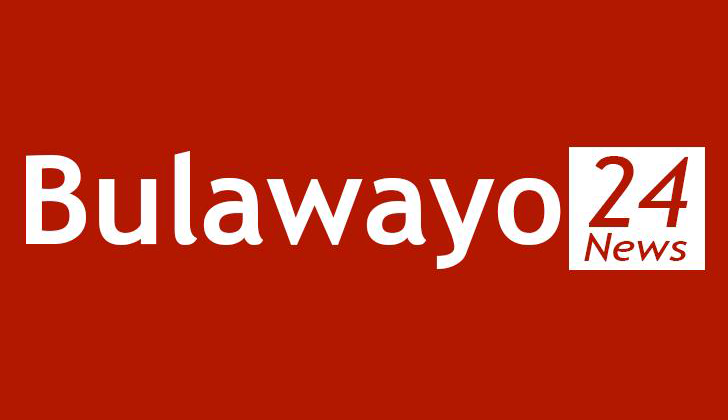 "The similarities of Felix Magalela Mafa Sibanda to advocate Nelson Chamisa :an unbiased analysis"
Chamisa did not rise to power through kissing some people's asses. He never asked for handouts. He rose to power through strategy and public outcry. Tsvangirai, may his soul rest in peace knew what he was doing when he left the MDC-T with three vice presidents. He knew exactly what he wanted and what the people wanted in this case Chamisa. Today I received a message saying the whole executive now loath Mafa Sibanda because he campaigned to be the vice president. To be blunt, Mafa Sibanda never campaigned for any post. Mafa announced that he was happy to serve in any post assigned to him. I have never seen Mafa Sibanda campaigning for any post. In fact he went to the press and asked those lobbying for him to slow down and allow the party leadership follow the due processes. To me, this is level headedness on the part of Felix Mafa Sibanda.
If you compare with Chamisa who was out there making speeches, wearing the posture of a president, holding rallies and some say even before Morgan Tsvangirai was buried, Felix Magalela Mafa Sibanda never grandstanded for any post in the movement. Whilst people were jostling and fighting for posts he was seen humbly tying campaign posters for a rally in Bulawayo. This is the man the people are calling to be their vice president.
It is claimed that in his bid to grab the MDC-T presidency Chamisa tried to murder Khupe and Mwonzora at Tsvangirai's burial. This, Chamisa vehemently denies and blame it on bused Zanu-PF youths. It is very important to understand that for one to be at the top, one needs courage and teeth. It is not safe and not an easy walk as Mandela clearly states so. One has to be careful because everyone wants to be on top. It is up to Chamisa to give Mafa chimugoti chidiki, the smaller cooking stick. The people gave power to Chamisa and the same people demand Mafa and now his adversaries say he is loathed for campaigning for power. I wish that Mafa campaigns for the vice presidency of the movement and make speeches. This would have show that Mafa has more grit and steel. If Felix Sibanda is Strategically campaigning for the vice presidency, then he is far ahead and deserves the vice presidential post because he has been able to withstand the admonishings and the Khupe set up. He would have few friends and that is exactly what a good leader needs. History has shown us that Mafa has no reason to go around kissing those in the executive of the party in order to be appointed the vice president. If he is out there campaigning he should be kissing Chamisa and the people who have vociferously campaigned for him.
Chamisa booted out Khupe and her loyal cabal from the movement. This cabal still has worms in Bulawayo which need fumigation. Chamisa need Felix Mafa to help him fumigate these worms in Bulawayo. Mafa would also help in sanitizing the new plants with good fertilizers. The gang against Mafa would not win because not only Matebeleland has spoken, but also Mashonaland, Midlands, Manicaland and even the students. The people want Mafa to tame the Khupe beast that want to tear the party apart. Felix Magalela Mafa Sibanda the great lion, the big elephant and former student of Joshua Nkomo, the Gukurahundi victim and civil rights leader who is among the who is who in Zimbabwean politics. The man who moved Mugabe from his chair with the 1981 strike that saw 181 000 Civil servants throng the streets under his command. This is why Chamisa need a force like Mafa to assist him if we are to win this year's watershed elections and somehow The junta tries to refuse leaving power. If Chamisa waits to appoint after elections, then the risk of losing the election to Khupe is clear as muddy waters in Limpopo river. The incentive of the people is dwindled because they know that that the carrot is far from reach. Leadership is not a low ha hanging fruit. Without leadership to steer the election in Bulawayo and Matebeleland, there is little chance of capturing the provinces.
Mafa is a uniter love him or hate him. Mafa is also a fighter though humble. Mafa has always done what the people asked him to do. He has been selfless throughout his life in the struggle for human dignity. Like Chamisa they have similar traits. They are go getters and have only one goal— to liberate Zimbabwe from the grip of power by the military junta.
Those who are jealous of Mafa plot against him day and night and yet he doesn't have any time for the haters. If Mafa was power hungry, he would have started a political party long ago. With what is happening, he should walk out now and spare himself the humiliation from clear lack of support from leadership.
He issued a presser indicating that he had no hand in the media blitz campaigning for him to be vice president. Mafa is honest to that. He is to loyal to the people, Chamisa and the good leadership of Bulawayo. Mafa has already gotten endorsement from several provinces, university students have signed 7 800 signatures lobbying Chamisa to appoint Felix Sibanda to the vice presidency. He did not go around asking people and students to sign signatures on his behalf. People were just moved by the nature of Felix, the people's man. It is true that 143 articles, all on social media and online papers have been written in support of Mafa. It is my belief that all these articles where done out of love and appreciation of the good deeds by none other than Felix Mafa Sibanda. It is indeed up to Chamisa to listen to the voice of reason and appoint Mafa Sibanda as vice president.
Many people lack the leadership qualities that Felix is endowed with. Mafa possesses the ability to instill discipline. If Mafa was power hungry as people are saying, he would have started a party or split the movement like what Khupe wants to do. Although some uncouth characters are accusing Mafa of trying to divide the party, it is however true that Mafa is loyal to Chamisa and the movement. It is indeed true that the people have spoken and indeed spoken loudly. They want Felix Mafa as their vice-president.
Felix Mafa Sibanda is not there in the party to make friends with people jockeying for the same position but to be there for the people and the party. They are not supposed to like Mafa but they need to respect him. Respect is what Mafa Sibanda has. True, and a lot of it. Sone elements are now grasping for straws, going as far as recruiting and lobbying for Nicky Brown to be vice president because they fear Mafa is has a base support. It is because of this strength that the Bulawayo executive and some national leadership feel threatened by the power that Felix Mafa Sibanda exudes. They allege that he campaigned for vice presidency via placards, 143 articles by various journalists including free love from many volunteers. Apparently Mafa is not wanted and all these people who follow rallies are fake. It makes me laugh. Mafa has to be superman to do this without the people. It is indeed true that people lobbied for Mafa and unfortunately certain powerful blocks are trying to or are now lobbying against him.
People in power are now acting out of character because Mazano apera. They are now chaotic and panicking because some elements have stated that Chamisa is about to announce Mafa as vice president. This is so because Bulawayo is still infested with Khupe worms. The decision lies with Chamisa. The Bulawayo Khupe cabal has panicked and now are asking for Nicky Brown. This is being done in a bid to sideline Felix Magalela Mafa Sibanda the man chosen by the people. Indeed this is very laughable. Bob Marley aptly says you can take me out of the ghetto but not the ghetto out of me. Likewise, you can take Mafa from the people but not the people from Mafa because the good that man do lives after them. The good that Mafa did for the people is ingrained in their bones permanently. A leader will always has his place in the hearts of the people. Jealousy won't save you big only destroy. What God decided and out in place through the voice of the people, let no man asunder.
henerimadiro@gmail.com
Source - Henry Madiro
All articles and letters published on Bulawayo24 have been independently written by members of Bulawayo24's community. The views of users published on Bulawayo24 are therefore their own and do not necessarily represent the views of Bulawayo24. Bulawayo24 editors also reserve the right to edit or delete any and all comments received.