Opinion / Columnist
MDC Alliance, a house of confusion
18 May 2018 at 09:08hrs |
Views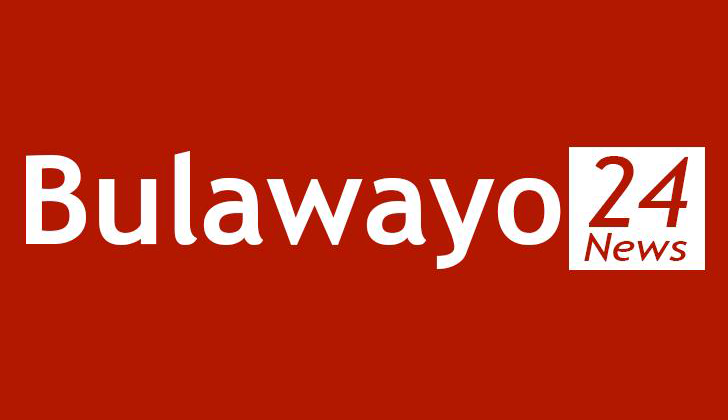 Zimbabwean politics is not for the faint-hearted people who cannot contain the pressure which comes with it. It only takes tried and tested politicians such as President Emmerson Mnangagwa to steer the country's economic fortunes for the benefit of all people. The MDC Alliance under the leadership of Nelson Chamisa does not care much as it continues to promise unrealistic things.
Selfishness by Chamisa as he campaigns for himself shows that the MDC Alliance house is in danger as its leader only urges people to vote for him without propping up the coalition's Councillor, National Assembly and Senatorial candidates. In Shona, they say rume rimwe harikombi churu loosely translated it takes two to tango. Surprisingly, Chamisa wants to go it alone. One wonders how he is going to form a government in the unlikely event that he wins the election.
The upper echelons of the MDC Alliance have no gender parity of any kind. The national Constitution Chapter 12 Part 4 calls for the establishment of the Zimbabwe Gender Commission. Then it takes the air out of the sails of those who are proponents of gender issues. While still on the issue of gender, women's groups are still up in arms with Chamisa over his utterances that he would give his 18 year old sister to President Mnangagwa if the latter wins the 2018 Presidential race.
When Chamisa arrived from the UK last Friday, he was so frustrated by the BBC Hardtalk interview to the extent that he failed to acknowledge the presence of his supporters. The party members had spent hours waiting for their leader who left the airport in a huff as if bees were attacking him. A seasoned politician does not do this. On the contrary, a seasoned politician composes himself and faces the lifeblood of his politics – the supporters, cheerfully.
Apart from Chamisa's unbecoming behaviour, there are sharp contrasts in this shaky coalition house. Outlined below are some of the cases.
Another MDC Alliance partner, Tendai Biti decided to follow in the step of his Presidential candidate Chamisa in insulting the people of Marange last week. Writing on the micro-blogging site, Twitter, Biti said "A big rare smile from Marange...Manicaland regrettably has the highest rate of polygamy in the country with 45% of "married" persons in this community being in polygamous unions. Education and development will eliminate these throw backs from our feudal past". MDC-T Secretary General, Douglas Mwonzora, who hails from the province, could not stomach such an insult and shot back "The people in Marange deserve respect. They are certainly not feudal". How can the coalition members differ so sharply?
As if that was not enough, when news filtered that UK had extended a US$100 million package towards economic recovery programmes to Zimbabwean industries, Biti went ballistic criticising the move. On the other hand MDC-T Deputy Treasurer General, Charlton Hwende who is eyeing Kuwadzana East seat welcomed the development as a step in the right direction.
Candidate imposition has taken firm and unshakeable root in the MDC-T camp as the young and clueless Chamisa wants to impose the late MDC-T leader, Morgan Tsvangirai's daughter Vimbai as party candidate in Glen View South Constituency while Collins Tsvangirai, Tsvangirai's brother, is earmarked for a Senatorial seat in Manicaland Province. In another development, which left party members shell shocked, Chamisa helped a political greenhorn, Joanna Mamombe to elbow out incumbent legislator, Jessie Majome who was labelled "too old" at 46 years. Even MDC-T Co-Vice President, Elias Mudzuri broke his silence and tweeted "We MDCT are being cruel to ourselves in candidate selection by allowing strangers a free ride at the expense of our long serving loyal committed cadres Those with money and connections come through the window displacing poor trusted cadres Recipe for infiltration and destabilization".
Meanwhile, the MDC Alliance team has held several rallies across the country, but still fails to launch its election manifesto. It boggles the mind to imagine how they want to connect with the electorate if they fail to give them a policy document to read and grasp what they are promised.
Biti reportedly crafted the Alliance's yet to be launched blue print, Transformation for Opportunities and Prosperity (TOP). Your guess is as good as mine on the quality of this document as it is likely to be another Jobs, Upliftment, Investment, Capital and Environment (JUICE) type of a manifesto, which is difficult to comprehend. Personalising the crafting of a manifesto is something that has never been heard of and Biti is breaking new ground in this regard. We wait to see the disaster that is likely to unfold.
Source - Elijah Chihota
All articles and letters published on Bulawayo24 have been independently written by members of Bulawayo24's community. The views of users published on Bulawayo24 are therefore their own and do not necessarily represent the views of Bulawayo24. Bulawayo24 editors also reserve the right to edit or delete any and all comments received.