Opinion / Columnist
Made in Zimbabwe
18 May 2018 at 17:48hrs |
Views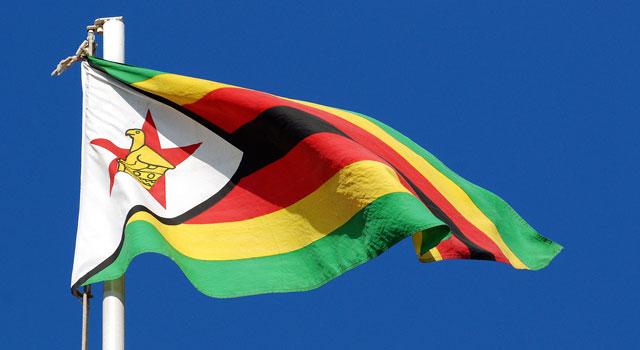 The advent of globalization has demonstrated that each country has expertise in a certain trade and there are commodities that resonate with certain nations more than others. It is often argued that to be successful in business, specialize on what you do best. When the name Switzerland is called, wrist watches come to mind, Russia is synonymous with Vodka, Germany with auto engineering, Italy with Pizza or Pasta, America with Hollywood movies, Japan with Toyota, Dubai in UAE with shopping, Botswana with Diamonds and Egypt with pyramids for tourism. The list can go on for every nation on the planet including Zimbabwe, even though the local market may not appreciate the value of the nation's expertise.
Undoubtedly, Zimbabwe's most valuable exports are minerals and tobacco which raked in a combined value of over $3 billion in 2017. However there are consumer goods that have resonated with our nation since timely memorial and represent the best we can capitalize on to claim our fair share in global business. The irony is that the International market or Zimbabwean expatriates appreciate these products more than locals do. In 1930, a businessman called Arthur Sturgess founded Mazoe in a small factory in Bulawayo and 88 years down the line, the brand has grown to be a household brand treasured in certain markets across the world. This success story is not limited to Mazoe only, the list includes Merlin Towels, Tanganda Tea, Kango Products, Cashel Valley baked beans, Irvine's Chicken, Anchor Yeast, Gloria Flour, Sun Jam, Zambezi & Bohlingers Lagers, Eversharp Pens, Olivine Cooking Oil, Cerevita Cereal, Red Seal brands, Softex tissues and Chompkins chips. There is no doubt that these products are popular beyond Zimbabwean borders and given the right impetus, they could have propelled their owners to be Multi-National Corporations (MNCs) from Zimbabwe.
During the height of the financial crisis in 2007, the French Government poured billions of investment in Peugeot, Citroen, Renault and L'Oreal among other flagship corporates. The same was done by the United States Government for Ford, Crystler and General Motors. The growth of multinational companies that dominate the African market, including Zimbabwe was at the back of support from their home governments. A study into the success of local multinational corporations shows a history of state assistance especially on export facilitation and advocacy, funding, technology and skills movement. The long term objective of such interventions on the part of government is to grow manufacturing capacity, save jobs, safeguard future tax revenues, spread risk, earn foreign currency and uphold national pride.
Given the difficulties Zimbabwe is having to control its import bill for consumer goods, bolster local production and grow exports, there is a strategic need to capacitate manufacturers of true Zimbabwean brands. Most of these manufacturers have tried to make forays into the export market within the SADC region with little success due to competitiveness reasons at home (cost of production), lack of funding and government support.
The government through the ministry of trade or industry and commerce needs to come up with policies that can help uplift products made in Zimbabwe. This can be done to support initiatives from the Buy Zimbabwe campaign through the following:

Export Finance
Export financing at concessionary interest rates to strategic exporters can be the best stimulus to export growth. When companies export products or services, long payment terms often create working capital challenges at home. The up-front cost of producing, shipping and delivering the goods can be tricky for local manufactures to manage and sell the product at the right price. To absolve risk, government can create a fund through a local bank which is disbursed to corporates in export marketing. The advantage of such an initiative under a government policy (instead of traditional merchant banks) is the quantum of funds involved and favorable payment terms.
Export Facilitation and promotion
The Zimbabwean government can do more to support the efforts of ZimTrade by setting up export promotion and facilitation missions within Zimbabwean embassies abroad. Facilitation includes identifying markets which can be developed for local products, negotiations on behalf of local producers and promotion in the export market. This will inevitably turn our embassies into trade and business hubs instead of sleeping political missions. China successfully initiated such a program in its Trade Policy in 2000 and the success of that program is painted on Huawei, ZTE, Yutong, Lenovo and Hisense among other corporates.

Production Subsidies
Another strategy to boost exports of products made in Zimbabwe are production subsidies aimed at specific producers that already have developed markets and distribution channels. An export subsidy is a government initiative to encourage export of goods and discourage sale of goods on the domestic market through direct payments, low-cost loans and tax relief for exporters. An export subsidy reduces the price paid by foreign importers, which means the product lands in the destination market at a competitive price. This explains why merchandise from Singapore and China can be landed in Zimbabwe at half the price of the locally produced product. The key objective here is to boost supply capacity and lock future sales orders in export markets. This is very common in mining and oil industries because of the high prices that these commodities fetch downstream in the international market as compared to local markets.
Victor Bhoroma is business analyst with expertise in strategic marketing and business management aspects. He is a marketer by profession and holds an MBA from the University of Zimbabwe (UZ). For feedback, mail him on vbhoroma@gmail.com or Skype: victor.bhoroma1.
Source - Victor Bhoroma
All articles and letters published on Bulawayo24 have been independently written by members of Bulawayo24's community. The views of users published on Bulawayo24 are therefore their own and do not necessarily represent the views of Bulawayo24. Bulawayo24 editors also reserve the right to edit or delete any and all comments received.