Opinion / Columnist
Young People abroad giving up on marrying partners from Zimbabwe - 'Women aren't women anymore men are something else'
29 May 2018 at 21:51hrs |
Views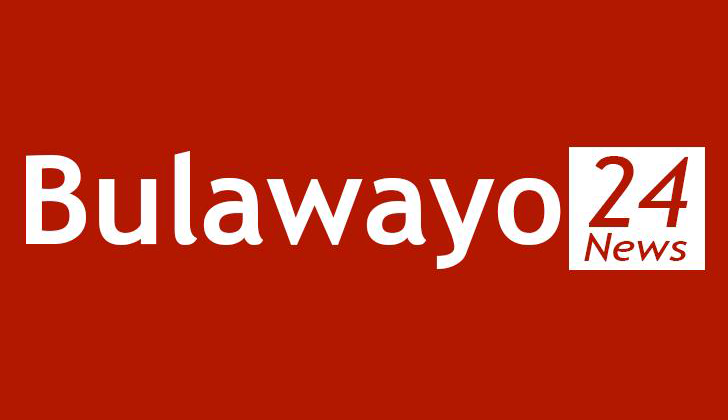 Fewer Zimbabweans in the UK want to get married to people at homebthan ever, while the desire for marriage is rising among young women, according to the Zimbabwean Research Group in the UK.
The group recently found that the number of Zimbabwean women 18-34 saying that having a successful marriage is one of the most important things rose from 28 percent to 37 percent since 2003. The number of young adult men saying the same thing dropped from 35 percent to 29 percent in the same time. But in general Zimbabweans in UK Are no longer willing to marry any person in Zimbabwe or a Zimbabwean for that matter.
Some analysts maintain that feminism, deeply entrenched in every segment of the culture, has created an environment in which young people find it more beneficial to simply opt out of couple-dom entirely. There is no importance to marriage anymore and people in Zimbabwe find Zimbabwean partners abroad as a source of income and bankrupt on the issue of love.
The institution of marriage is threatened, not enhanced, by the supposed gains of the equal rights movement over the last 50 years.
"Where have all the good (meaning marriageable) men gone?" is a question much talked about lately in the secular media, Peter Makatimai a Zimbabwean pastor based in the UK lamented. He further stated that " if you get a girlfriend in Zimbabwe you automatically owe her. Her first request is money for business money for rent money for a hair do. Love is defined on how much you pay. You date a Zimbabwean girl her problems becomes yours." but his comments backed up by statistics, are not to the liking of mainstream commentators influenced by feminism.
Tariro Machipisa from Worcester UK points out that for the first time in Zimbabwe history, the number of women in the workforce has surpassed the number of men, while more women than men are acquiring university degrees. Now on this basis women look beyond love they look right in the pocket and not beyond".
In a different aspect Paul Nyashanu of Leicester narated abstory where his Nephew met this beautiful girl in Zimbabwe where he had gone for holiday. After two weeks of knowing each other the girl rolled out a list of demands starting from hair do to monies for a start. Meaning capital for business. She went further asking for rent new laptop new phone top of the range hiliday. The list was frightening. The nephew faded away in the hustle of Leicester and promised never to date a woman who is far away from home.
Makarichi Moyo of Northampton stated that a partner in Zimbabwe genuinely believes that a partner in UK IS A MONEY MACHINE. "Love as our parents knew it is no longer there. Now love is powered by money"
"The problem? This new phenomenon has changed the dance between men and women," Dr Ngavavongwe said "With feminism pushing them out of their traditional role of breadwinner, protector and provider – and divorce laws increasingly creating a dangerously precarious financial prospect for the men cut loose from marriage – men are simply no longer finding any benefit in it.and women are finding easy human money machine"
There is a subculture" of men who say "in no uncertain terms, that they're never getting married to Zimbabwean women. They scare you away. They are after money or sees you as a ticket to fly abroad"
Abide Chihwa a Zimbabwean lawyer in the UK. Married his childhood sweet heart. Things changed when she came to the UK. she moved out of the house laid some strange charges against him and disappeared in the system. Today Abide is a bitter man.
"When I ask them why, the answer is always the same: women aren't women anymore." Feminism, which teaches women to think of men as the enemy, has made women "angry" and "defensive, though often unknowingly." Anabi Ahmed a Zimbabwean researcher said. A Ahmed is in Luton UK.
"Now the men have nowhere to go. It is precisely this dynamic – women good/men bad – that has destroyed the relationship between the sexes. Yet somehow, men are still to blame when love goes awry."
"Men are tired," Peter Mate said . "Tired of being told there's something fundamentally wrong with them. Tired of being told that if women aren't happy, it's men's fault."
However the situation back home has made many people think of a way to go out of the country. Any person man or woman who presents a chance they grab it fast. It is not Zimbabwean problem. It is now marriage problem.
Trying to marry from home has simply made marriage "obsolete" for women and men in Zimbabwe as a social and economic refuge, but this is a situation that should not be celebrated by any one". Pastor Mhike of the Zimbabwean church in UK said
"It's marriage which lose. Women and men are Not only saddled with the consequences of sex, by dismissing human nature they're forever seeking a balanced life. The fact is, women need men's linear career goals – they need men to pick up the slack at the office – in order to live the balanced life they seek."
Makaitei Mavhaire said she brought a man from Zimbabwe to UK. She had hoped a home boy is the best thing for her. She was shocked to find out that she was bedding her sister's friend. That ended the marriage but left Maka afraid of any Zimbabwean men. The problem is any one in Zimbabwe now views any one abroad as a cash cow. This is not limited to girl friends or boy friends. This includes family members relatives friends and acquaintances. A trip to Zimbabwe is a nightmare. The moment you get thete everyone's problem is over. There is a sudden need of your money.
People now want lunch from expensive places they want shopping from Borrowdale. All of a sudden they dont like Matemba and they can not have a meal without meat. They all love you as long as your pocket can sustain them.
It is a culture of who gets what and it is a shocking culture.
Most Zimbabweans who flew back to Zim to get their loved ones are regretting that last flight.
Vazet2000@yahoo.co.uk
Source - Dr Masimba Mavaza
All articles and letters published on Bulawayo24 have been independently written by members of Bulawayo24's community. The views of users published on Bulawayo24 are therefore their own and do not necessarily represent the views of Bulawayo24. Bulawayo24 editors also reserve the right to edit or delete any and all comments received.