Opinion / Columnist
Democracy is about quality, not quantity
31 May 2018 at 06:55hrs |
Views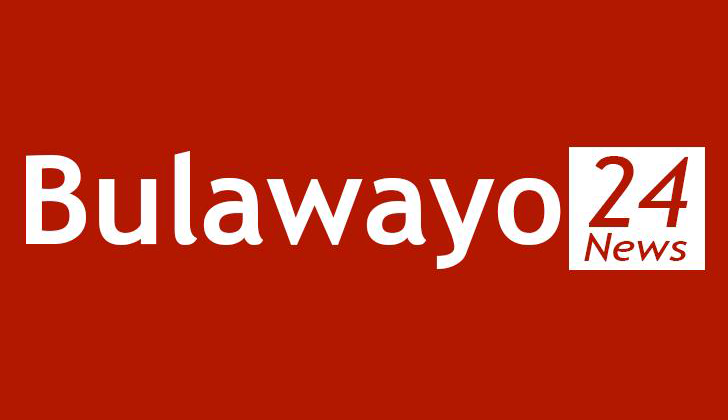 The ruling by Chief Justice Luke Malaba that formation of a political party is not a business for funding through the public purse to enrich individuals is a welcome caveat given developments we have witnessed in the recent scramble to form political parties across the country.
Statistics from the Zimbabwe Electoral Commission (ZEC) indicate that there are over 130 political parties and the number keeps growing by the day.
While this might show the growth of democracy in Zimbabwe as more people seek to join the political space, some of the parties and individuals have raised questions about their motives and credibility.
Mr Speaker Sir, we have seen political parties with laughable names enter the political fray including some led by individuals whose sanity is questionable.
The ruling by Chief Justice Malaba followed an urgent chamber application by two political parties — Zimbabwe Development Party led by Mr Kisinoti Mukwazhe and Voice of the People headed by Mr Moreprecision Muzadzi — seeking the deferment of the 2018 harmonised elections to allow for an amendment of the law to force the State to fund their operations.
The two wanted elections deferred, demanding amendment of the Political Parties (Finance) Act to enable them access funding for their activities.
They argued that in its current form, the law created an uneven playing field.
Mr Speaker Sir, it is our view that the ruling was well thought out and provides a basis to start a long overdue debate on whether there is need for some of regulation or qualification to form a political party and by whom.
The Political Parties (Finance) Act in its current form says only parties that garner at least five percent of votes in a general election are eligible for funding.
This is because they are deemed to represent a voice or a section of society.
To make it free-for-all seems to result in an avalanche of political parties being formed to access funding which is provided by the taxpayer.
Even the squabbles that have afflicted primary elections of the major political parties – Zanu-PF and the MDC-T – are an indication that there is an attraction which in our view goes beyond representing people that has caused a lot of acrimony among the players.
Some defeated party candidates have sponsored their supporters to spend days on end camped at their party headquarters in an effort to get the ticket to represent their parties in the forthcoming elections.
To some of us all this is not motivated by the desire to work for people but to enjoy the benefits that come with being elected a Member of Parliament or a appointment as Cabinet minister.
It is for this reason, Mr Speaker Sir, that we believe there is need to have some form of regulation to prevent these fortune- seekers from getting near public funds and resources.
Some may argue that this is undemocratic but it is our view that this is an area where further discussion is needed.
Mr Speaker Sir, we have also seen how most of our elected councillors and parliamentarians perform once in office.
Despite having over 350 parliamentarians, those who have made significant contributions in both Houses of Parliament, the National Assembly and Senate are a minority, with a significant number failing to utter a single word since they were elected in 2013.
Most such legislators are only heard when clamouring for benefits like fuel coupons and sitting allowances.
Mr Speaker Sir, that is why we believe we need to have some form of qualification or basic entry point that ensure we have politicians that are primarily driven by the need to serve and not be served.
The end of the inspection of the voters' roll on Tuesday and the signing into law of the Electoral Amendment Act by President Mnangagwa coincided with a proclamation of the election date of July 30 and soon it would be all out campaigning for all parties.
This indeed promises to be an interesting election!
Turning to the forthcoming elections, Mr Speaker Sir, we welcome the general peace and stability that have characterised the campaigns so far and hope it will continue well after the polls as we all seek to get our country to where it should be.
Government should be commended for keeping its word by welcoming observers who have been coming in their numbers in recent weeks from across the world.
This can only bode well for the conduct of elections that are acceptable to the international community which in itself is huge vote of confidence in attracting the much needed foreign investment.
A number of people were sceptical when President Mnangagwa promised that his Government would open the elections to scrutiny by the international community especially our former foes in the West.
Some sections of society have said the forthcoming elections are as critical as those of 1980 given the developments that the country has witnessed in the past year from Operation Restore Legacy that led to the resignation of former president Robert Mugabe and the death of former MDC-T leader Morgan Tsvangirai earlier this year.
This will be the first elections that the the names of the two political leaders, who had gone head to head since the turn of the millennium, will not be on the ballot paper.
So the anticipation of the results locally and internationally is high.
It means every stakeholder from the Zimbabwe Electoral Commission and political parties has to play their part in ensuring that the elections are conducted in a transparent manner.
Source - the herald
All articles and letters published on Bulawayo24 have been independently written by members of Bulawayo24's community. The views of users published on Bulawayo24 are therefore their own and do not necessarily represent the views of Bulawayo24. Bulawayo24 editors also reserve the right to edit or delete any and all comments received.