Opinion / Columnist
MDC-T ineptitude resolves West's old dilemma over Zimbabwe
02 Jun 2018 at 14:32hrs |
Views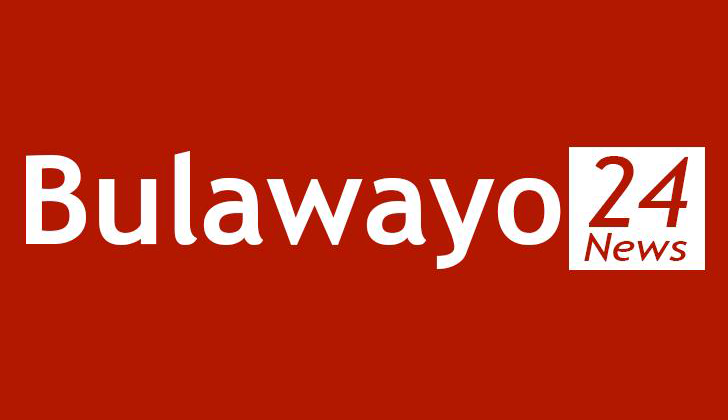 Former president Robert Mugabe was ready to take former MDC-T leader Morgan Tsvangirai in this year's harmonised elections. Both men are out of the game now for the July 30 elections. Forecasts even back then were that Mugabe would win.
Tsvangirai would insist that if he lost it was all because the electoral field was uneven. Most likely Mugabe would have ignored those "cowardly" pleas about electoral reforms. Threats of a boycott would have reinforced the narrative of an opposition without spine to challenge zanu-pf, and therefore committing hara-kiri.
Further, Zanu-PF would intensify its mobilisation to ensure the voter turnout and victory could not be attributed to rigging alone, but a generous donation of votes by those who could have voted for the MDC-T had it not opted out.
The reaction of the international community (Europe and America) would be the biggest unknown, at least not with certainty. But even with Zimbabwe still under Mugabe, in particular after the MDC-T's disastrous performance in fairly free and fair elections of 2013, it was becoming clear the West was getting tired of the stand-off over its exaggerated moralistic claims of human rights and property rights violations, which deliberately ignored the existential, unresolved land ownership issue in Zimbabwe.
This ambivalence was not helped by pragmatic imperatives: Chinese, Russian, Indian, Brazilian companies, among others, were filling the space abandoned by American and British companies at a time the second "scramble" for African resources was intensifying, when international diplomacy at the UN was demanding that the dominant powers increase their global spheres of influence. And China and Russia used their veto power with telling impact at the UN when Britain and the US sought to use their military might on a poor African state with a very rich cause to fight.
Supervening circumstances
Nature and human agencies have intervened. Mugabe and Tsvangirai are both out of battlefield. And the political parties they left behind are set to lock horns in another election at the end of July. Both parties are nursing wounds from internal divisions over leadership, more so Tsvangirai's party.
But there are mighty differences in the temperament of the men leading the two parties. Mugabe's fiery temper and open hostility to the MDC-T haven't found room in the new Zanu-PF. Instead, we have in his successor, Emmerson Mnangagwa, a steady statesman, inclusive but quietly calculating, who has put economic recovery above politics, offering to convene a meeting of all 120something rival political parties.
Even within the constraints of a lack of party congressional policy endorsement, the new Zanu-PF leader has introduced a lot of reforms – economic, political and electoral – which have largely disarmed the opposition because they came as a coup de main. The opposition was completely unprepared and was hoping to parade these as a way of courting international sympathy.
Mnangagwa's opposite number in the MDC-T is the volatile, seemingly tempestuous 40-year- old Nelson Chamisa, who desperately misses the steadying maturity of Morgan Tsvangirai. He jumped into the deep end of politics hoping to tap into the anti-Mugabe anger to grow the party, hence his "generational consensus" mantra aimed at getting all the young unemployed on his bandwagon. Unfortunately, even that has been very divisive nationally.
A reformed Zanu-PF
Even under the popular Morgan Tsvangirai, who formed and grew his Movement for Democratic Change in 1999 from the ravages wrought on the nation and in particular, labour, by zanu-pf's dalliance with the IMF's structural adjustment programmes in the 1990s, the MDC-T has never had solid policies properly articulated to stand as an alternative to zanu-pf's.
In a classic case of strange bedfellows with capital, an MDC formed as a workers' movement found itself sharing the bed with super-rich white commercial farmers when zanu-pf embarked on the popular fast-track land reform programme in 2000.
It tried to counter this with nebulous offers of democracy, rule of law, and human and property rights. These elitist products found no buyers among Zimbabwe's majority rural dwellers who had endured a painful independence war premised on reclaiming the land, and had no property rights to defend.
Chamisa's problems have been compounded. His party campaigned for the imposition of sanctions which have hugely contributed to the parlous state of the economy. But he also came in hoping to confront a Mugabe who was loathed internationally for the land reform, and locally in his last few years for tolerating his overweening wife.
Instead of which he encountered a Mnangagwa who declared himself ready to "let bygones be bygones" and has been moving fast on international re-engagement. Ideologically, he has surgically undercut everything the best of the MDC-T could have done by declaring "Zimbabwe is open for business" and embracing investors from across the globe.
At the risk of veering too far to the right, he has reviewed indigenisation laws deemed inimical to the free flow of capital.
On the political front, Mnangagwa has given the opposition carte blanche to campaign, at great risk to his own political fortunes.
From the day he snatched Tsvangirai's shoes at his burial in February this year, Chamisa has been running across the country like a hungry wolf just released from a cage, unhindered. And that Mnangagwa glasnost, ironically, could turn out to be the trigger for Chamisa's downfall.
Without Mnangagwa saying a word against him in person or his party, Chamisa has proved himself unreliable as the face of a young generation bringing new ideas, let alone as a national leader. He hasn't been able to project himself beyond Tsvangirai. Instead he has stuck to his predecessor's legacy, that is, a failure to articulate a policy alternative to Zanu-PF's. He simply wants power because he can count a litany of Zanu-PF failures, without suggesting a credible cure. That's not moving a nation forward!
Chamisa can't address a crowd without embellishing his speech with a shocking lie, for example claiming to have met Donald Trump in December and being promised $15 billion or being invited to the UK by the Queen or the latest about drafting Rwanda's ICT policy. There are schoolboy gaffes in between.
Breaking with Mugabe
By contrast, oblivious to importunate demands by the opposition and private media and NGOs for Mnangagwa to launch personalised attacks against Mugabe to show that there is a "clean break" with the past, he has quietly rebuffed all that, preferring instead to allow his glasnost to speak for him, and for the opposition to expose its own follies. He has declared his desire to win a free, fair, credible and transparent election. He has backed this desire practically by sending an open invitation to every nation and organisation interested in observing the polls. His mantra is simple too: Zimbabwe has nothing to hide.
This is a major departure from Mugabe's time when invitations were restricted largely to "friendly nations". It was a damaging policy. It fed the suspicion of vote-rigging, a slogan so loved of the opposition, the NGO sector and private media.
The point is that so far, for those with a grudge against Zanu-PF as an institution, there are efforts to judge Mnangagwa on the basis of his associations in the past, not his performance so far as a leader. Having failed to lay their hands on Mugabe, and bitter that Mnangagwa reveres him as the "founding father and national icon", there are dark forces desperate to pile all their frustrations on him. He is not like Mugabe; he is Mugabe. His electoral script must be put under a bigger microscope.
This is summed up in an article by one Joe Devanny. His brief profile says he "is a programme director at Ridgeway Information, an Associate of the Institute for Government, and a former research fellow at Kings College, London".
The article is titled, "What should we expect from Zimbabwe elections?" After commenting at length on past unproven claims of voting-rigging in Zimbabwe under Mugabe, Devanny comes to this sagely summation:
"In this light, the greater openness of Mnangagwa's Zimbabwe to international election observation is to be welcomed, but not without the caveat that the major lines of any competent election-rigging strategy will likely already be well-entrenched, not easily uncovered by observer missions, taking place behind the scenes, out of sight. Efforts to expose such activities need to start years before an election; they require significant investment in scrutiny."
This is seeking to poison the mind of election observers, and worse.
First, it casts aspersions on all reforms Mnangagwa has initiated at the request of the opposition by insinuating that he can easily do so because elections have already been rigged.
Second, it impugns the integrity of the whole electoral system despite all the close scrutiny by an opposition still paranoid because of Mugabe.
Third, it seeks to push election observers invited in good faith to find fault where otherwise there is none by planting seeds of mistrust in the smallest mistake Government or its officials or an independent Zimbabwe Electoral Commission, may likely make. All because there are people caught in a time-warp who insist any election not won by the opposition in Africa, specifically in Zimbabwe, must never be declared legitimate and free.
Then there is the sinister, racist insinuation that Zimbabwe should be treated as an imperialist protectorate: why should election observation "start years before an election"?
Resolving an old dilemma
It is, however, the MDC-T's lack of policy alternatives, its potential for creating national instability through unpredictable coalition politics on top of the ineptitude of its leadership which will come to the aid of Mnangagwa and his Zanu-PF party.
First, Mnangagwa's intuitive early diplomatic initiatives to re-engage the West came at an opportune moment when Western businesses were seemingly getting impatient with the slow political processes to get rid of Mugabe, which allowed rivals such as China and Russia to catch the fat worms in Zimbabwe's mining sector. The smokescreen about human rights violations was long discredited for the sham it is given the choice of American and British friends in the Middle East and elsewhere.
Second, while for politicians initially a victory for the MDC-T against Zanu--PF under Robert Mugabe would have been a major diplomatic coup against former liberation movements in the sub-continent, that option now portends unnecessary instability, which is a threat to business. Not to mention creating space for terrorism. It is partly for this reason that Mnangagwa comes in as a stabilising force, a man who understands business, and is savvy geopolitically.
So complaints by Chamisa and company soon after their recent disastrous trip to the UK that the British seemed to prefer stability over democracy and human rights must have elicited sniggers in Western officialdom. The world has moved on. Zimbabwe is open for more business, less of political histrionics. Bread and butter should win the day on July 30, not fantasies of a Utopian democracy.
Source - the herald
All articles and letters published on Bulawayo24 have been independently written by members of Bulawayo24's community. The views of users published on Bulawayo24 are therefore their own and do not necessarily represent the views of Bulawayo24. Bulawayo24 editors also reserve the right to edit or delete any and all comments received.