Opinion / Columnist
Opposition failing democratic test
03 Jun 2018 at 15:12hrs |
Views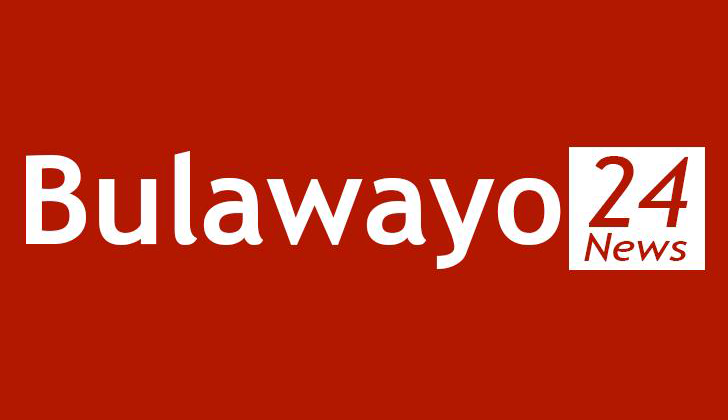 "WE MDC-T are being cruel to ourselves in candidate selection by allowing strangers a free ride at the expense of our long serving loyal committed cadres. Those with money and connections come through the window displacing poor trusted cadres.
Recipe for infiltration and destabilisation," tweeted Eng Elias Mudzuri, a respected senior MDC-T politician who was also in the race to succeed the late party president Mr Morgan Tsvangirai.
He later succumbed to pressure and (grudgingly) joined the Advocate Nelson Chamisa camp which is currently pitted in a legal legitimacy battle against Dr Thokozani Khupe's faction in a fight many have described as one of populism versus constitutionalism.
Well, the court will determine that but it is Eng Mudzuri's tweet that is of interest as it can be interpreted to mean that the MDC whose founding principle remains that of promoting democracy has been found wanting in holding the same.
Eng Mudzuri has however, remained the voice of reason in the political jungle that the MDC-T finds itself thrust in with sensible and mature admissions and advice to the otherwise hyperbole and immature actions and ranting of a young and inexperienced leadership that cries out for a strong advisor.
His tweets lay bare the failure by the party and its alliance partners to uphold democracy. They expose the flagrant violation of the meaning of democracy as a term and a system of government and tells all that in the eyes of Eng Mudzuri the party has been found guilty of willy-nilly flouting the principle which the party is supposed to be premised on.
Although that is not new in the MDC as it is the same violation of the democratic values that led to its first major split in 2005 and all those several splits that followed where populism seemed to take precedence over constitutionalism.
That culture of leaders being stiff-necked and dictating what they want without necessarily following the wishes of the people as in a democracy has found expression in the Adv Chamisa administration.
It's a stubborn culture that the leaders of the party fail to resist despite them having seen its implications of peeling off the party's support base. A culture probably born out of the fact that politicians are helter-skelter creatures who keep on returning to the same poisoned feeding troughs that claimed the scalps of others before them.
The party is in yet another democratic examination room where developments seem to point to another dismal performance that may buckle the party's knees and finally leave it in the abyss of political history.
Party sources in Bulawayo predicted a gloomy and more fragmented post election MDC-T if it fails to win which they say is more likely judging by the way it is failing in upholding internal democracy.
They said democratic voices were stifled, trampled upon and threshed with sledges of iron by party senior members.
They concurred with Eng Mudzuri that the primary elections were undemocratic, twisted, controversial, totally biased and repressive and were punctuated by a homeboy syndrome.
"All what is happening now in the MDC-T are the long term effects of the hostile power take over by Wamba (Nelson Chamisa) where mafikizolos and strangers with money are conscripted to positions of power, where the homeboy syndrome and tribal trump cards are taking precedence over party interests. There is massive tempering with the party's Electoral College," said one party insider.
The sources said where democracy failed the leadership employs violence to whip the imagined renegades into line and Eng Mudzuri in one of his tweets made a veiled admission that the party was now known for intra-party violence. He however, attacked its use saying it was dividing the institution.
"We must stop this intra-party violence. When we are united we stand a better chance to win this year's elections. But divided we fail," he wrote.
"Whenever democracy fails it is natural that it gets substituted by violence and that is exactly what is happening in MDC-T. It has become the most violent and disorganised party in the country and it is worrying. There are ructions in Zanu-PF yes, but the level of intra-party violence in the MDC-T has reached alarming proportions. Violence has become a handy weapon to suppress divergent views and it is all caused by the failure to adhere to democratic principles," said another inside source, warning that Dr Khupe's life is in danger as she is currently regarded as a party enemy more than Zanu-PF.
He said a deep-seated culture of violence, intimidation and harassment have always been the party's essential ingredients to gag dissenting voices and this goes against the grain of democracy, something that has led to a significant but continuous peeling off of his party's membership.
Eng Mudzuri said while the idea of alliance was important, the alliance partners needed to do their homework well in the communities where they have support.
But as is the case opposition political parties are still trying to find themselves and are still playing each other dirty in the murky political coalition waters, raising fears that the strategy to reserve and apportion seats to political parties without necessarily going for the ballot has the potential to shock the alliance out of its wit.
It is interesting too that the election date has been proclaimed — 30 July and yet some of the political parties have not been formally launched.
They have just been announced by the media and remained known inside the media circles and nowhere else.
Little is said about Dr Nkosana Moyo whose campaign has been described as unAfrican, Dr Joice Mujuru, Retired Brig Ambrose Mutinhiri, Dr Dumiso Dabengwa, Elton Mangoma and little known Daniel Chingoma.
The verve that characterised their entry into politics died in quick motion and it looks like they are going to be lost hastily to history and the memory of them cast to the winds that weeps tirelessly down the unforgiving but forgetful politically rugged slopes.
They probably think politics is kindergarten playground where seriousness is taboo or they are just run by political novices.
Some of the political parties, old and derelict as they are and well overdue for an appointment with the political scrap yard if not cemetery are grudgingly but commonsensically admitting that this year's election is not theirs to talk about as the materialisation of another political coalition apart from the MDC one has proved difficult and painful.
It has remained a distant mythical political daydreamer's imagination leaving the real race to be fought between the MDC-T alliance that has refused to sit for the democratic test and Zanu-PF whose primary elections have not been without incidence.
Source - zimpapers
All articles and letters published on Bulawayo24 have been independently written by members of Bulawayo24's community. The views of users published on Bulawayo24 are therefore their own and do not necessarily represent the views of Bulawayo24. Bulawayo24 editors also reserve the right to edit or delete any and all comments received.