Opinion / Columnist
Zimbabwe will be going to the polls on 30 July 2018 and all roads will be leading to the ballot box
04 Jun 2018 at 16:04hrs |
Views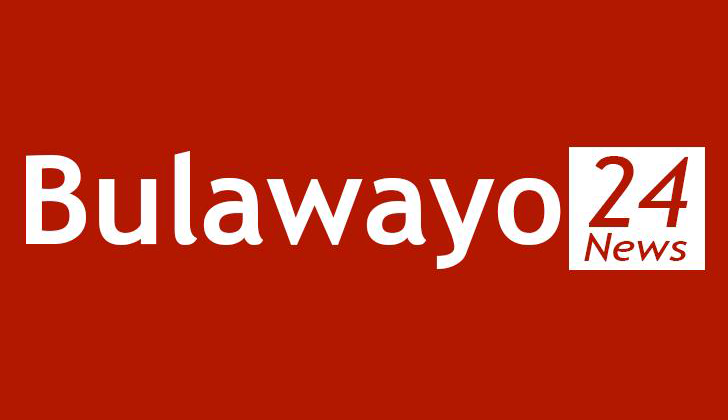 As Zimbabwe draws near the 2018 harmonised elections, political parties have upped their game and the die is now cast. Different kind of election manifestos have been rolled out to the electorate with MDCT -T Alliance set to launch it's own election road map this coming Wednesday. These election manifestos sound good on paper but always fail to pass the litmus test when it comes to implementation.
Emmerson Dambudzo Mnangagwa is more appealing to the old generation and is so much grounded in the old school of thought. Some of his supporters are paranoid about the possibilities of having new modern technology like for a example the issue of a bullet train and modern airports.
If people's rights are grossly abused amd manipulated they will not believe that we can have modern technology. Many people who are shouting that ED has my vote are actually seeking for political resurrection because some of them were well known to be staunch supporters of the former head of state President Robert Mugabe.
Mnangagwa is surrounded by people who cannot be trusted, people whose loyalties can shift either way. These are the same people who were saying 'Mugabe Chete Chete' literally meaning no one should be voted into power beside Mugabe.
This is not the first time that the country has been going for elections. Zimbabweans started going for elections on 1980 and later on in the year 2000 Zimbabweans started becoming more clever and wiser in choosing leaders of their choice and most of them have to critically look at what that leader would bring into the communities in which they live.
They can now sift, compare and contrast the words they are bombarded with from these politicians. Zimbabweans can no longer afford to swallow the lies they get from political parties. Will Zimbabweans vote a leader because hey have been given T- shirts or somebody has given them maize meal and rice?
Zimbabweans have become so intricate when it comes to politics no matter how much one will try to attract or dangle a carrot to them. The people can no longer be hoodwinked by these political shenanigans.
In 2008 MDC-T led by the late Morgan Richard Tsvangirai won the Presidential election and the Zimbabwe Electoral Commission led by retired Judge Rita Makarau and taking instructions from Mugabe's adminstration refused to release the results in time where Mugabe was beaten hands on. This is going to be the same scenario where people are likely to vote for the opposition. People have seen what Zanu PF can offer as they have been tasting the sweetness of power since 1980.
Zanu PF knows that the only party which gives them a good run of their money is non other than MDC-T. Now that there is a rift in the ruling party with National Patriot Front emerging and sprouting, it is going to be very tough for Zanu PF to go into this election with a winning formula.
The majority of people who are going to cast their votes in 2018 are between the age group of 18- 49. This is the age group which has endured the brunt suffering and most of these young people have never worked and have solely survived through vending. I do predict a protest vote this year especially amongst the young people.
This year's election is going to be a do or die in the sense that the people have gone through a lot of economic hardships and poor service delivery and cannot afford to elect legislators who are unsellable and have reached their political twilight. The people want to see a new political trajectory. Zimbabwe needs to move forward and the old leadership has dismally failed to provide the youths with food, shelter, good health care and employment.
The talk of projects does not really resonate well with the young people. Such projects have benefited just a little young people who are politically connected to the elite and the ruling party's big wigs. The ruling party has not welcomed the young people in the leadership even if we look at its presidium.
There is need to put hygiene in our politics where we need leaders with a vision to take this country ahead. It is so sad to see that Zimbabwe is under military rule as confirmed by Vice President Kembo Mohadi. In a democratic country Zimbabwe can do better than this.
Emmerson Mnangagwa has so far not fulfilled his promises. He gave some warning shots when he assumed power in November last year but later on failed on implementing what he had promised the people. A very good example is the arresting of criminals who have externalised money from Zimbabwe. So far no one was arrested and we have seen him selling a dummy to the people when he arrested Saviour Kasukuwere on border jumping charges. Such kind of adminstration is uninspiring and people have every reason to ask why he must be voted into power. It looks like he is the same old wine in a different bottle. The hype of a new political dispensation has fizzled out and cannot stand the heat currently prevailing.
Nelson Chamisa like any other human human being on earth has his own shortcomings and weaknesses he is not a saint but for now he is the only eligible candidate who is resonating well with the supporters. He can stands a chance to win this election because he has at least mastered the game. However Zimbabwe is not short of good quality leaders. We have people like Dr Nkosana Moyo, Noah Manyika of BUILD and Dumiso Dabengwa just to mention a few. Such leaders have what it takes to lead the country.
Zimbabwe government on paper has secured $16 Billion investments since the beginning of the new dispensation but surprisingly nothing tangible has materialised on the ground.
Is Zimbabwe really ready for serious development or its all about political grandstanding currently gripping our political leaders. Surely this is subject to scrutiny. Can we wait for another five years to have a chance to hope again. No this is the chance.
We have been exposed to one government misrule since 1980. 38 years of Zanu PF are available to show how much they have killed the once vibrant economy of the country devouring all what was left by Ian Smith.
Democracy is under siege. Propaganda is still rife in the media. Our infrastructure, industries and the economy have been shredded to pieces leaving the nation without even it's own official currency. Even the Minister of Finance is clueless about changing the status quo. An inaccessible surrogate currency exists. However it's not a crime to have a new government.
Source - Leonard Koni
All articles and letters published on Bulawayo24 have been independently written by members of Bulawayo24's community. The views of users published on Bulawayo24 are therefore their own and do not necessarily represent the views of Bulawayo24. Bulawayo24 editors also reserve the right to edit or delete any and all comments received.