Opinion / Columnist
What I Learnt From Iceland Versus Nigeria
23 Jun 2018 at 12:00hrs |
Views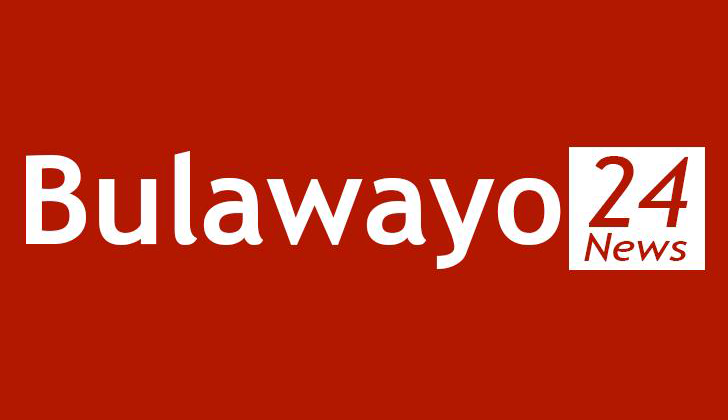 1. Iceland's Costly Change Of Game Plan
Against Argentina, Iceland deployed an altar - defensive game plan which netrualised Lionel Messi (one of the greatest players on the planet) and his star - studded team. Very few people would have predicted that a small team like Iceland would hold Argentina to a draw, but against all odds it was done. Almost the entire team stayed at the back to defend and then occasionally bust forward with a counter-attack.
Nevertheless Iceland changed the game plan when it played it's next game against Nigeria. This was because of two reasons. 1. They desperately needed a win to enhance their chances of progressing to the next phase of the world cup. 2. Secondly, obviously they underrated the Nigerian team, understandably so, considering that the Nigeria team had played very poorly in their previous game. Thus the Iceland team decided to play attacking football against Nigeria instead of their trademark winning defensive style. This cost them dearly as they opened gaps at the back while trying to go forward and attack. Nigeria pounced and scored two great goals, in fact it could have been more goals. Iceland was very vulnerable at the back as a result of trying to desperately go forward to attack.
Well, isn't it sad so see how many people's teams are vulnerable at the back because they are too desperate to go forward and attack the Nigerian team? How many relationships have become so vulnerable because spouses are too busy trying to go forward financially. Too desperate to gain more wealth such that they have sacrificed family time? Too desperate to obtain wealth such that their health at the back as suffered great setbacks due to lack of rest? Too desperate to score that their spiritual lives have been sacrificed at the altar of "hard-work" and overtime and no time to pray?
While trying to go forward Nigeria will pounce on your vulnerable defence. While too - busy trying desperately to obtain wealth, you have left your kids vulnerable at home. The fact that now you have no time for them means someone else or something else is spending time with them; and you wonder why they now behave the way they do. It is because while you were desperately going forward, the internet, ungodly movies and peers with bad influence remained pouncing on them!
Balance your game plan. Attack well but first of all defend well of your valuable treasures!

2. Don't Be Discouraged By The Cross-Bar!
The exciting Nigerian striker Musa was denied by the crossbar from scoring his second goal of the match against Iceland. For football players, very few things can be as painful as hitting a crossbar when attempting to score. When the ball hits a crossbar it means you have missed the target by a few centimetres!
Many people have become so devastated after hitting crossbars that they quit trying to achieve whatever they were trying to achieve.
Imagine working so hard to collect the ball from the back, working so hard to get past the Iceland's giant defenders, only to hit the crossbar!
Yes, working so hard to get good results in your exams, working up at midnight to study only for you to fail the exams. I mean waiting for so long to have a baby only to have a miscarriage! Eish mtshana, spending so much money trying to kick - start your business only to suffer a great loss with no profit at all, losing all your capital you toiled to hard to acquire!
But listen to this; as I set there on my arm chair with my trademark glass of orange juice, I saw the same guy who had hit the crossbar coming back again with the ball, and this time around....he scored! Hallelujah!
Don't let the crossbar stop you. Don't let the crossbar deny you. Don't let the crossbar demoralise you. Against all of odds it can still be done says GwiziTheMotivator. Go get that ball and come back here! Ask Thomas Edson, when was trying to invent a light bulb he first failed 999 times and only succeed on his 1000th time! He hit the crossbar 999 times but something deep down in his heart pushed him to say, I won't quit until I have scored! Come back with that ball, examine how to shoot better this time around. Come from a different angle this time around. Against all odds it can still be done! Don't give up. Dust yourself up and wipe off those tears. Get back into the ring. We ain't leaving till you take this trophy!
#GwiziTheMotivator
gwizimotivator@yahoo.com
(M. Gwizi is a multi-award winning inspirational author and speaker.
To join thousands of members in Gwizi's motivational whatsapp groups contact the following admins:
+263777123660 +263774404769
+263773559359
+263773557213
+263772961105)
Source - Mthokozisi Gwizi
All articles and letters published on Bulawayo24 have been independently written by members of Bulawayo24's community. The views of users published on Bulawayo24 are therefore their own and do not necessarily represent the views of Bulawayo24. Bulawayo24 editors also reserve the right to edit or delete any and all comments received.