Opinion / Columnist
Removing the political teeth of tyrannism
24 Jun 2018 at 09:49hrs |
Views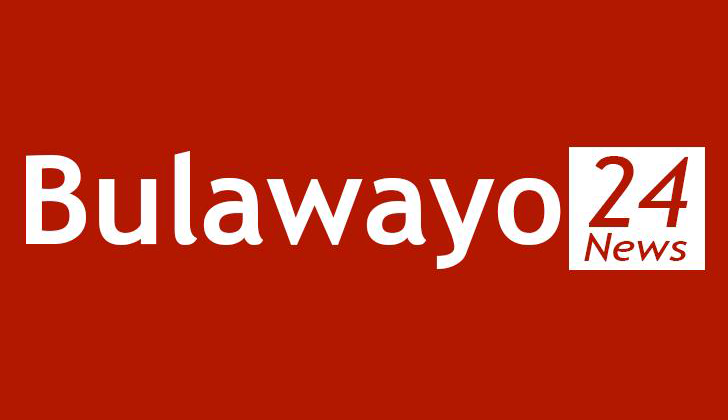 REMOVING THE POLITICAL TEETH OF TYRANNISM: Who among Zimbabwe political opposition coalitions shares a clear governance vision?

Background and Context
Zimbabweans as a people are learning the hard way how tyranny behaves and how to overcome tyrannism. We are very trusting, ambitious and vulnerable to unhealthy competitiveness which renders us weak before any violent force which is the basis on which tyranny took its strong grip on us for close to four decades. We can debate and cause acrimony denying even when evidence exist. This is how a story of thirty-eight years of ruling by one person one party government shall be written when it begins. It is not what we think we were then or in transition, but who we are. Colonial Racism was a different type of tyranny because it was easy to absorb in terms of the fact that assumptions were, wrong or right, based on colour. But seeing your own brother carrying worse oppressive measures beyond what the white people did can be traumatic and needs strong reorientation in order to rise up against such regimes particularly when they use force of violence and brutality in dealing with their kin and kith almost associating them with enemies of the immediate past revolution: Who were generally regarded as white people.
The stigma of being accused as a sell out in the aftermath of the 1970s armed struggle, for any purpose or intent, was and still is a very traumatic experience. To deny easily such labelling was common during and after the struggle is the false strategy used by Zanu to conceal death of many peasants who were killed then. Having relations killed for nothing is a painful understatement. It is the first mistake of the misconception on selfishism which was considered the sanity of our liberation struggle. Perhaps it has grown so ugly and the manifestations are visible as an after the war brutality with which we handle each other brutally and sometimes without recourse to courts of law at all. In the Zanu-Pf government were those who claimed championship to the ownership of the struggle belittling the collective mass communal efforts during the struggle? What and who is a hero then in this context? There surely has been a miscarriage of a revolution in Zimbabwe when pockets of individuals measure their sacrifice above others which led to the misnomer of creating rewards of honour and standards of heroism/ heroine based on criterion little discussed at national level at all. Why selected few and who are they? Truth is this has remained an idea known closely to Mr. Robert Mugabe then framed under auspices of a liberation hero committee. In the case of Zanu-Pf hero acre criteria the Selected Few were not chosen by a national committee (politics, religion, cultural groups) but by a partisan organization that also is in power making heroes/heroine selected by their loyalty to the party than values of what the nation stood for.

The aftermath of a Chimurenga War?
To date the Zimbabwe political climate has shown very abnormal trends. The 2018 elections saw a growing numbers of political parties and aspirant presidential candidates. A record of one hundred and twenty four (124) political parties indicated to the Zimbabwe Electoral Commission (ZEC) that they intent to file a presidential contenting candidate. Mere numbers of presidential candidates detract from the honesty of standing for change by reducing the strength of focus from the-us (collective as a nation) to the-me (individuals-personal veneration) and makes valueless the idea of strength shared in the number -game, namely, high voters contestation among its numerous political parties.
Consider carefully, there actually is no message on governance procedures to put in place to give contrast between what Zanu has done and is doing with what opposition will do. Individuals speak eloquently sometimes on what needs to be done but not at a party level. Promises were given by Zanu-Pf with little delivery done.
Political parties cannot criticise Zanu-Pf or each other mainly because no party presents substantive policy matters except on wish-wash promises which no one can be held responsible for thereafter. In 2008 Zanu-pf promised to deliver one million jobs from 2008 through 2013 it was dismal failure and in 2013 Zanu-Pf delivered instead a failing economy. Zanu-Pf was awarded another five years mandate to run a failing government into a broken government. The country experienced a military coup as a result of a no return economic downturn in all sectors of the country while Mr. Mugabe Zanu-Pf prided to giving power to the people.
The media has had no voice except to stage battle after battle with courts against Zanu-pf without success. It is true therefore to say Zanu-pf has never had accountability either through elections or through parliament. Because messages of political parties have no accountability and especially that of Zanu-Pf, and because to Zanu-Pf rigging has taken precedence over all other consideration, manifestoes have meant completely nothing to both the nationals and international donors for all the previous elections. The most common thing in the last thirty-eight years of Zanu-Pf rule has been the seeding of a brutal clandestine force in the rural areas to beat and enforce fear in masses to vote for Zanu-Pf. There has been an employment of traditional chiefs to be whipping boys of Zanu-Pf during elections and the use of propaganda speeches of Robert Mugabe parroting on the past of chimurenga and never on the gains of independence. Indeed Zanu-pf talks of individual gains such as Mr.Mugabe himself gaining a running business from a commercial farmer now having the monopoly selling ice cream throughout the country.
Except opposition picks up moral courage to point out at the brutal forces seeded in rural village wards Zanu-Pf will win an election through rigging in 2018. Because towns will be fractured by sharing thinly the few voters among hundred plus political parties, Zanu will employ her tactics since to date she is proving unwilling to make transparent implementation of constitutional reforms agreed to some seven to eight years ago when GNU was still binding.
The Political parties likely to pick up Voters Numbers
Zanu-Pf is likely to lose elections if the electoral reforms are fully implemented which does not look likely at all in view of delays in carrying reforms and none compromising spirit Zanu-Pf has shown in the whole matter so far. The lessons the country learnt in 1980 election between ANC Bishop Abel Muzorewa, the late Dr J Nkomo Zapu, and Robert Mugabe Zanu after the chimurenga war, was that he drew much bigger crowds than Zapu or Zanu but lost anyway. Apart from the fact that Zanu and Zapu had waged the armed struggle alongside, Zimbabwe people enjoy the liberty of choosing if it is available. People lifted Muzorewa high but ditched him anyway came time for elections.
Observatory study of elections in Zimbabwe is that political contestants begin campaigning like Zanu-pf too giving many unwritten promises that are never visited thereafter until after five years are gone by. Due to none accountable system of campaigning when next elections take course people are told the same lies to circulate their rounds to the same people. Observations are that again and again Zanu is a violent party, she uses both violence and blackmail and always gets her faceless characters who only want to get money irrespective of the suffering people go through. Zanu has been part to creating multiple parties to deceive the Western nations who want to pour money and encourage underdevelopment.
There is a possibility that political opposition parties could win some seats in the coming elections pausing a great defeat to Zanu-Pf. These are by age of establishment; (1) the MDC-Alliance led by Nelson Chamisa coalition of (6) political parties many of whom were in MDC-T before. (2) The CODE led by Elton Mangma (Former treasurer of MDC-T and Minister of Energy in GNU 2008-2013) and has the largest number of political parties coalition,(8) political parties, somehow balanced between two main tribes of Zimbabwe Zapu and the rest of other tribal lineage. (3) Dr Nkosana Moyo Alliance for People Agenda (APA) former minister of Industry and Commerce in Mugabe government, a banker and shrewd strategist, more so when you consider his method of campaign, namely the house to house contact with the voters. (4) Finally then Joyce Mujuru's National People Party(NPP) has experienced multi fractures since formation may noy make it with a seat at all given the record of political achievements.
It is likely that Elton Mangoma's CODE might be attractive to the people if they keep presenting the message logically in a manner that shows intelligence and reason. People are tied of entertainment but do not ask why they cannot boycott that type of entertainment. People need variety. People understand difference. They need being taken into account and not being used and damped and yet get forced to support the same political party over and over again.
It needs be remembered that when we talk of disabling the Zanu democratically and legally none has fought court battles like Elton Mangoma to disable Zanu-pf. His recent score in court is when on the 18 May 2018 in court the Masvingo high court banned traditional Chiefs from participating in politics. Those who understand Zanu well will agree that Zanu has turned traditional institutions of chiefs into village political commissar's actively swaying voters to Zanu either by force or using their traditional powers. If people have no access to guns and do not want to cause violence and lose life unnecessarily a clever political party fights legally to cripple tyrannical arms that commit crimes against humanity. Elton was hotly pursued by Zanu cohorts to discredit his reputation but using the courts he cleared his name proving Zanu a criminal organization and people need to see and know this today while preparing to vote for or against crime or peaceful coexistence and development.
No doubt MDC Alliance can benefit from the long presence of MDC on the political field in Zimbabwe. Times though are changing with youth who probably believe more in change than before. Emmerson Mnanganwa unlike what others want to believe can never be underestimated no matter what goes on. His only downfall is that he has taken long in Zanu-pf close to the top man who failed. He is a survive though more that he could be a builder of the economy and country unity. MDC Alliance has excess baggage from some of her previous members who destroyed her effectiveness. People have all these under their ambits.
Concluding Remarks
When emotional intelligence is taken into consideration, many of these four political opposition parties could pick voters to make a coalition and form a government and that will be the best option which will take us through learning democratic governance together without anyone imposing himself over the rest. The experience with Zanu has been ugly and miserable to say the least; repetition must be avoided at any cost. The three important factors in this election are (1) the implementation of electoral reformation which contrary to many should not take long to put into place, and (2) strong, logical, consistent campaign which shows high sense of accountability will sway Zimbabweans to vote right; lastly (3) the removal of force of violence and brutal reprisals and victimization.
Source - Andrew Manyevere
All articles and letters published on Bulawayo24 have been independently written by members of Bulawayo24's community. The views of users published on Bulawayo24 are therefore their own and do not necessarily represent the views of Bulawayo24. Bulawayo24 editors also reserve the right to edit or delete any and all comments received.