Opinion / Columnist
The 1979 Grandplan from a women's perspective
01 Jul 2018 at 08:17hrs |
Views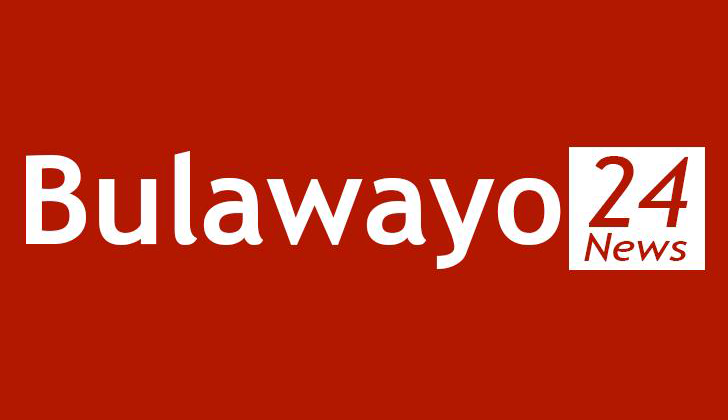 I have read the so called Shona's 1979 Grand Plan, each time I finish reading it I find myself getting emotional. I ,being a Christian sometimes I find myself praying and meditating against the Spirit of anger, or revenge. Sometimes I try to read it again so I convince myself that the Grand Plan is not real, but I fail to dismiss the document because I have witnessed most of what is written in that document.
As a young lady I grew up with so much zeal and faith in Zimbabwe's education system. I was so ambitious,I wanted to be a teacher or doctor but I found myself working in South Africa against my will leaving my lovely daughter back home in the process depriving her of motherly love that she so much needed. All because of the system that makes sure it frustrates one into leaving their home.
What made me to conclude that the 1979 Grand Plan is real, is the fact that there is a public perception about us people of Matabeleland both men and women that we don't want education, we also like to go to South Africa. Which is not true, I personally passed my O level and did well at A level, I went as far as doing temporary teaching but when I applied for a place all in teaching colleges I didn't get any responses.Sometimes being given an option to bribe an administrator for admission.
In some cases I was told to join ZANU PF to get those opportunities, something I wasn't prepared to do because of the advice i got from my parents, not only that I was also convinced that ZANU PF and government or parastatals, universities and colleges are separate institutions, I only realised now that it's one and same thing or we can say Zanu pf has since captured all these institutions.
When I went to stay in South Africa I realised that home is best for I learnt from the South Africans.Abadala bathi ukuhamba yikubona. I just wanted to be at home,"koNtuthuziyathuqa" Bulawayo but I had no choice. To my surprise in South Africa your origin, surname, and or party affiliation is not part of the job interview like in Zimbabwe.
In Zimbabwe I had tried in vain to get a job, when temporary teaching was discontinued by government. What disturbed me so much was the fact that most of the places where I was denied employment, college or university enrollment I would see people from Mashonaland with equivalent or less academic qualifications taking up all the opportunities available in the city.That on its own frustrates one and is a push factor for emigration. After all we cannot build a working economy by having all the people in the country becoming civil servants.
All this made me to have an interest in studying the history of this country, thus where I found out that Matabeleland and Mashonaland previously existed as separate institutions. I checked the formation of ZAPU and ZANU followed the Gukurahundi genocide, the effects, the intentions, the motive, the intended results, and so on thus where I concluded that the 1979 Grand Plan is real. To imagine the fact that at schools we are being taught ZANU PF propaganda as authentic history is so embarrassing. Zanupf failed to do nation building.The history taught at schools is grossly exaggerated, manipulated in most cases to give an impression that people of Mashonaland people are intelligently superior than us, yet the real history suggest otherwise.
The 1979 Grand Plan in my view was meant to wipe out the entire Mthwakazi Nation by all means necessary. The effects of the Gukurahundi genocide, displacement of thousands of our people across the globe, lack of education, segregation, marginalization when it comes to any economic opportunities, systematic segregation in government and lack of political power, deliberately taken away from us through all forms of intimidation, including but not limited to merciless killing, forced disappearances, beating people, arresting our people etc. Was so that we are eliminated and or completely disempowered.
We have thousands of women in Matabeleland who were impregnated by men from Mashonaland, before they were dumped to suffer with fatherless children, because of poverty levels caused by government's senseless systematic institutionalized tribalism, marriages are falling apart. All these are part of the 1979 Grand Plan, and it is still happening.
I am here to confirm that the 1979 Grand Plan is real and it is meant to wipe out Mthwakazi tribes entirely. It is up to us Mthwakazi Omuhle to stand up and be counted, it is up to us to undo the Grand Plan, it is up to us to rebuild the fallen walls of Mthwakazi, Restore our nation and pride. I would like to encourage Mthwakazi women to stand up and start rebuilding our nation.
Lets not be victims anymore. Play your part Vote Team MRP. Take up leadership opportunities available, we now want to build a conducive atmosphere for the girl child to have a voice and Right to choose, we now want to marry for love not because of poverty. No one will do this for us. The 1979 Grand Plan was meant to make Ndebele women objects only living to make babies to fulfill the evil intention of zanu pf's evil men.
In this coming July 30 harmonized elections, vote for MRP the Mthwakazi People's revolutionary party that has the political will to undo the Grand Plan.
Women if we don't stand up and say no to those senseless government's sanctioned tribalism against Mthwakazi, who will marry us when our potential husbands spend their days roaming around aimlessly or worse still some of them are being wasted away in South Africa by crime, drugs and so on.
Lets fight for our dignity nothing for us without us we have the power ziNdlovukazi to build our nation.
Sisonke Sibambene singuMthwakazi Sizakulungisa
For Peace and Justice in Our Life Time.
Presia Ngulube is MRP Vice-president, she is also the Party's Parliamentary Candidate for Njube-Lobhengula constituency. Contact her on +263 73 432 8309.
Source - Presia Ngulube
All articles and letters published on Bulawayo24 have been independently written by members of Bulawayo24's community. The views of users published on Bulawayo24 are therefore their own and do not necessarily represent the views of Bulawayo24. Bulawayo24 editors also reserve the right to edit or delete any and all comments received.