Opinion / Columnist
Zimbabwe 2018 Elections: What really matters, Patriotism, Partisanship, and/or Corruption?
05 Jul 2018 at 10:42hrs |
Views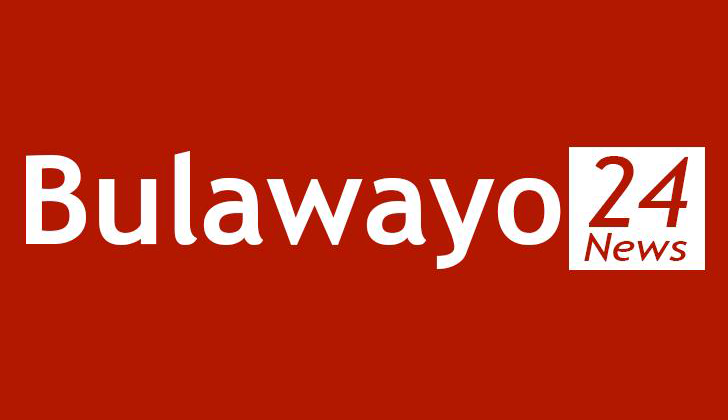 Common sense has escaped political frameworks and participation in the same in Africa has criterions dramatically exhibiting more of corruption, than partisanship or patriotism. Strange it is that those contesting in politics at any level in Africa often want to redefine patriotism in narrow, self-focused interests mainly to prove they are worthy their position even if majority think otherwise.
Rigging of elections is an element of corruption done behind the name of a contesting political party. Actually only one person, the leader, not leadership but the leader often has an agenda to reward his loyalists. Here is when honesty and integrity are empty words because no court of law can challenge these political innuendoes more so if the leader is extending his term of office.
If the party leader is challenged it is when Africa displays her lack of justice because the critique could be stage set into an accident and that is the cruel end of an intelligent patriot who sought order in the midst of political chaos aimed at sidelining ordinary citizen. If Africa remains stuck on this gloomy road of eliminating the morally courageous opposition, then Africa has a long way before she can enjoy her freedom.
Politics has become another name for corruption, nepotism and debauchery. Justice has left the moral bench and it is in the pockets of political parties' executive presidents who by virtue of their dark political past have lawyers queue on them to seek favours than stand their ground to put the system right. Zimbabwe has lost many citizens in mysterious deaths through the 'organized' road carnage and/or dying of unknown illness.
The Zimbabwe 2018 elections are not going to be different from any other elections held since 1980. While true Mr.Mugabe's name and face will not feature he still has those wo benefited from his period of reigning in power holding to the values they built together. That a political party is formed - National Patriotic Front (NPF)-with the blessing of Robert Mugabe shifts our politics from being competitive to village politics run for the benefit of families in the district of one's birth. This sharpened the scope of nepotism with Mugabe sticking with is nephew former Minister Juhwau and many of his so-called blue eyed boys, an example of a Moses Katumbi leader of NPF.
Is this the politics of saving the country or purposed to cover Mr. Mugabe out of the shame of being forcibly removed from power in November 2017 dummy military coup? Needless that we should question why the country has gone through her ills if it were not because of both Messer Mnangagwa and Mugabe?
The strangest aspect to the equation of the politics in Zimbabwe is that the population having overwhelmingly marched to see Mr. Mugabe off the reins of power in November 2017, why would the nation believe Mr. Mnangagwa would be a better substitute? Does this not ironically display the game of corruption twitched in the masses of the country if they now truly believe In Mnangagwa as an alternate to the recovery of the country economy and democracy?
Alternatively are the people protesting that there are perhaps no better alternatives given that in the short time 2008 Government of National Unity (GNU) proved inept performance of opposition to bring about change by enforcing the implementation of the constitutional reforms introduced then during the reigning period of the GNU government? If it is hard to admit that neither Mr. Mugabe nor Mnangagwa were interested in reforms to remove Zanu-Pf out of power what makes the country believe rigging will not happen? Sheer presence of international observer supervisory team is not a guarantor that rules are changing.
So far piecemeal nefarious reform changes are reported as being instituted. Given the timing no doubt Emmerson Mnangagwa remains the most dishonesty person who is Okayed by opposition while they watch. It is very simple. The country cannot spring a miracle when not voicing a concern over obvious areas that require immediate requires attention.
The MDC Alliance is reacting inactively and too late. Other alliances have their mouth zipped as though to say we have given up taking leadership but will be happy to be in government anyway. E same way the nation rose against continuity of Mr. Robert Mugabe they should rise against elections if 100% 2008 constitutional reforms are not in place period.
The world community namely, the African Union (AU), Southern Africa Development Community (SADC), European Union (EU), the United Nations (UN), and the Commonwealth are all privy to the intransigency of Mr Mnangagwa to the carrying out total and complete 2008 constitutional electoral reformation. Why then do they accept an invitation to observe a broken system and hopes it delivers a free and fair election? Who is cheating who in the 2018 Zimbabwe elections Mr. Emmerson Mnangagwa or the global community?
The agreement by the global community to observe elections in Zimbabwe irrespective of the obvious shortcomings endorses the ugly head of the seemering yet strong corruption in world politics because everything on elections in Zimbabwe by 30 July 2018 smells failure of Zanu-Pf rigging before taking off. In spite of some strong observations on irregularities by such opponents of Zanu-Pf now considered renegades together with Mr. Mugabe why is the world quiet? Why hand over reins of power to the same tyrants who ruined the nation's economy for the last forty years?
A question remains strong against Africa; why always fail to objectively rectify governance anomalies except the west is involved. Does these show dependence syndrome tendencies or is it an excuse for the leaders to exploit the condition to their benefit? However way we may want to justify the end the major obstacle is in the muzzling of freedoms Africa has effected through in part supervising the media ad threats of arrest and detention and/or that of mysterious disappearance.
It will be sad if another opportunity to turn politics direction in Zimbabwe fail this time round simply because opposition preferred dealing with a disabled system to their disadvantage without unequivocally denying taking part In robbed election as so far indicated by Zanu-Pf failure to accommodate constitutional reforms. Corruption appears like it is the appeasing factor to people turning a blind eye to an obvious hurdle mitigating against free and for elections in Zimbabwe.
Source - Andrew Manyevere
All articles and letters published on Bulawayo24 have been independently written by members of Bulawayo24's community. The views of users published on Bulawayo24 are therefore their own and do not necessarily represent the views of Bulawayo24. Bulawayo24 editors also reserve the right to edit or delete any and all comments received.