Opinion / Columnist
The lessons of the Rwandan Genocide have not been learnt by Chamisa's MDC
11 Jul 2018 at 15:16hrs |
Views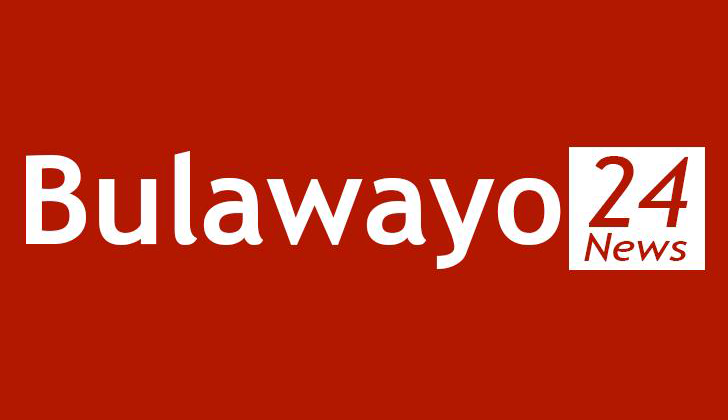 In 1992, an official in Rwanda's ruling Hutu party, Leon Mugeseraa, said in front of more than 1,000 party members that the Tutsis were cockroaches and they should be disposed of.
Only a few months later, and after more incitement of the kind Mugeseraa used, almost one million Tutsis were murdered in the Rwandan Genocide.
It has been well established by all who have studied the issue that the incitement and dehumanisation that was used against the Tutsis assisted in one of the most devastating and brutal massacres in modern African history.
In subsequent years, the United Nations International Criminal Tribunal for Rwanda (ICTR) indicted many Rwandans, like Mugeseraa, for "incitement to genocide", demonstrating how seriously this issue is taken.
Why is this important?
We need to learn from history, and today a video was released showing MDC Alliance supporter Maureen Kademaunga labelling Zanu-PF as cockroaches which need to be removed.
Is it a coincidence that Kademaunga's language exactly mirrored Mugeseraa's?
It may or it may not me. However, what we do know is that calling people of a different ethnic, religious or political background dehumanising terms, like "cockroaches" and calling for them "to be removed" can end in violence and bloodshed.
For some this might seem far-fetched, but many bystanders thought the same during those months of incessant incitement before the butchering in Rwanda began in earnest.
Words matter, and before every mass action of violence in recent history, whether the European Holocaust of the Jews and Roma, the genocides in Bosnia or Rwanda, the abusers used bestial terminology to ensure it was easier to kill opponents when they wanted to.
The usage of incitement by an MDC supporter should be roundly condemned by her party's leadership. They gave her the microphone at the rally, they applauded and cheered her words and there was not a sign of objection from those who organised the event behind her or those in attendance in front of her.
This must mean that the MDC party faithful condoned such vicious incitement.
Unfortunately, this kind of language and tone is just a logical extension of that being used by the upper echelons of the party.
For a while now, sadly, the MDC has overtaken the Zanu PF statistically on acts of violence. Its members have assaulted opponents within the party and tried to kill Thokozani Khupe at the funeral of Morgan Tsvangirai.
One of the most senior MDC leaders, Tendai Biti, excused his party's aggressive excesses when he said that "We are a violent society. That's what we know."
Then there is Chamisa's personal paramilitary group, the Vanguard, which has a particular nasty reputation for roughing up political opponents.
Human Rights Watch Southern African Director Dewa Mavhinga has repeatedly called for MDC leader Nelson Chamisa to denounce his militia's bullying. "Any violence involving the Vanguard warrants a particularly strong party response," Mavhinga recently wrote.
Unfortunately, Manvhinga is still waiting for Chamisa's denunciation for the violence that is meted out in his name.
Then there are the threats of violence if the elections do not go his way.
"We have the numbers and we can close down Harare……We will not let the election happen if we do not agree on crucial issues," Chamisa said recently.
Other members of the party spelled out their intention.
MDC-T youth chairperson, Happymore Chidziva, that "we will make the country ungovernable" unless their demands are met.
With the increasingly violent rhetoric being used and accepted by its leaders, is there any wonder that people like Kademaunga feel that they have the green light to speak about political opponents in such a dehumanising and violent manner.
We should all hope that these comments are an isolated incident, but the clapping and cheering of Kademaunga from the throngs of those listening to her is instructive in showing that it is clearly not.
Proudly wearing the MDC colors these people disgraced the name of a party that has fought for freedom, peace and dignity in the past under Tsvangirai.
Their current leaders disgrace the legacy of the past by their silence and acquiescence.
While we might be a long way from what happened in Rwanda in the 1990's, we should not even allow ourselves to start on this increasingly slippery slope.
No one in Rwanda in 1992 would have believed what was coming next. We ignore such incitement to violence in Zimbabwe in 2018 at our own peril.
Source - Jealousy Dutiro
All articles and letters published on Bulawayo24 have been independently written by members of Bulawayo24's community. The views of users published on Bulawayo24 are therefore their own and do not necessarily represent the views of Bulawayo24. Bulawayo24 editors also reserve the right to edit or delete any and all comments received.