Opinion / Columnist
'Cockroaches labelled to human beings' is Hate speech: a crime against humanity- MDC-Alliance Maureen Kademaunga
11 Jul 2018 at 21:51hrs |
Views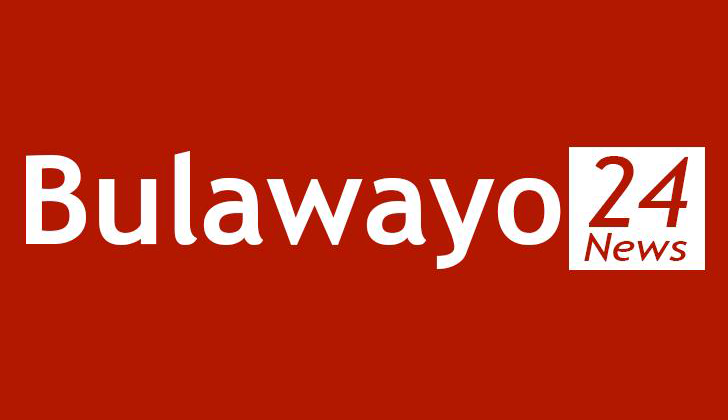 The term "Cockroaches" is now the Zim-buzzword to label human beings who are opponents!!!
Just when we thought we were coming to terms with genocide activities of 1980s where the people of Matabeleland were labelled cockroaches, it appears as if this labelling of human beings has found its significance in opposition party MDC-Alliance, a party that was once the epitome of democracy. This is an indication that hate and violent speeches have not left us for once. Hate and violence has manifested itself down to the coming generations. To label a political enemy as cockroaches is not only sad but a barbaric way of campaigning for elections. This labelling of human beings as cockroaches came from Emmerson Dambudzo Mnangagwa in the height of genocide atrocities in the 1980s. Apparently those hate speeches and violence have not been corrected by our leaders after independence instead it is casually used to discredit and dehumanize political enemies.
Psychology will advise us those in wars and conflicts situations: those in position of power will always justify their killings of human beings by reducing them first from human beings to sub-creatures worth eliminating. There should be some conflict-induced circumstances to justify killings maiming and raping. Some social turbulence or election fevers are taken advantage of by those opponents to square political mileage. They take on board violence and hate speeches to mobilize political support to undo the opponents. Hate speech is not the sharpest weapon of mass destruction. In most cases opportunistic politicians use community grievances to exploit latent violence and hate. Zimbabwe has serious social challenges bedevilling it: unemployment, ignorance, high cost of living, and tribalism the list can go on. These are the evils that politicians exploit to get relevance to the electorate; hate speech and violence are imbedded in our societies.
MDC-Alliance Maureen Kademaunga's hate speech against Zanu PF marks another sad history in our volatile Zimbabwe. She talks about the "mother cockroach to be Mugabe" and continues to implicate all other Zanu PF as baby cockroaches. By any stretch of our consciences, this is not a normal behavior of a civilized person. She may have got it in the media that Mnangagwa actually insulted the people of Matabeleland as cockroaches that needed gamatox to remove the creatures from a new Zimbabwe: at best decimated. Much as we call all those perpetrators of genocide as thugs and murders and criminals, they are not cockroaches by any stretch of her imagination. You do not insult your opponents by using hate speeches. Maureen Kademaunga must know and be told that to use hate speech is a crime against humanity. She can be answerable in the international courts of law for using hate speeches to undo Mnangagwa politically.
The greater culpability lies in Mnangagwa himself: his pasi nemhanduuuu is indeed hate speech that has not left him since the liberation time to 2018. Mnangagwa's animuses towards his enemies are as fresh ait defines his lifestyle in the liberation times and continue to dominate all his political speeches to this day. The symbol of hate speeches and violence identifies the political culture of Zimbabwean politics. Tribalism and intrinsic hatred of political opponents are the underlying issues in our culture that fuel a violence culture of intolerance. However, it does not in anywhere give Maureen Kademaunga legitimacy to insult Zanu PF and labels them as cockroaches. Her stupidities will ruin the chances of her party to win the coming elections: that is if she stupidly impressed her desperate MDC-Alliance Party.
Maureen should remember not long ago the King of Zululand: Zwelithini was taken to task about his hate speeches towards foreigners in South Africa. In the same rhythm and grammar as Maureen, the whole King labeled foreigners as ticks and lice must be popped or removed from South Africa. Maureen should remember that some African governments did not take this hate speech from a man of authority like the King kindly. The Nigerian government wanted to indict him to The Haig for uttering volatile and insulting wordings that fuel violence and death to innocent foreigners in South Africa: the utterances of the King were criminal in nature. Hate speech is a crime against humanity.
Yes, you apologized for those hurtful wordings. The truth is those wordings came from your mouth. Unoyera soko: musiya ndaita! (You can always apologize after that hate speech anywhere) But the damage is done, your party can no longer boast about democratic values and principles they do not have or practice. However, it is extremely embarrassing to see the so-called MDC-Alliance, so-called democrats competing together with Zanu PF with hate speeches of the German Nazi past. We have international overseers and monitors on the ground, there in Zimbabwe. What are they saying about the opposition party MDC-Alliance with all those democratic values they purport to have and is enshrined in their constitution. It is worse still to think that MDC-Alliance can actually win the 2018 elections.
Source - Nomazulu Thata
All articles and letters published on Bulawayo24 have been independently written by members of Bulawayo24's community. The views of users published on Bulawayo24 are therefore their own and do not necessarily represent the views of Bulawayo24. Bulawayo24 editors also reserve the right to edit or delete any and all comments received.