Opinion / Columnist
'We want proper voters' roll!' cried demo - desperate voice but feeble mind, heart breaking
12 Jul 2018 at 10:05hrs |
Views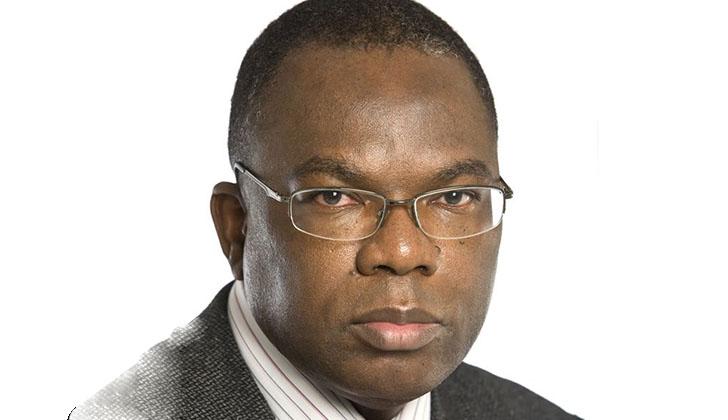 "Thousands of Zimbabwean opposition supporters took to the streets of Harare on Wednesday demanding fair elections following alleged irregularities in the electoral roll ahead of the July 30 vote," reported AFP

"The electoral register has long been a contentious feature of Zimbabwe's elections, fuelling accusations of vote rigging in previous polls."
The spirit is willing but, sadly, the mind is weak and inept! It is heart-breaking to see human being behaving like panicked houseflies flying repeatedly into the glass window!
If MDC leaders were ever serious about stopping Zanu PF rigging elections, then why, oh why, did they fail to implement even one democratic reform during the GNU? They had five years to implement the reforms but failed to get even one reform implemented.
SADC leaders did they best to remind Morgan Tsvangirai and his MDC friends to focus on the reforms, but no one listened. MDC leaders had their snouts in the feeding trough, one could have fired a short-gun right into their faces and still they would not have to heard it!
When SADC leaders realised that MDC had failed to implement the reforms, they made one more desperate bid to get MDC leaders to see sense. They told Tsvangirai and company should not take part in the 2013 elections without first implementing the reforms. "If you go into next month's elections, you will lose; the elections are done!" they told Tsvangirai & co, looking them straight in the eyes. It still did not work.
MDC leaders participated in the 2013 even when they themselves could see the elections were being rigged. Once again, it was greed that got the better of them, as David Coltart, MDC senator and minister in the GNU, later admitted in his book.
"The worst aspect for me about the failure to agree a coalition was that both MDCs couldn't now do the obvious – withdraw from the (2013) elections," explained Senator Coltart.
"The electoral process was so flawed, so illegal, that the only logical step was to withdraw, which would compel SADC to hold Zanu PF to account. But such was the distrust between the MDC-T and MDC-N that neither could withdraw for fear that the other would remain in the elections, winning seats and giving the process credibility."
If anyone thought the MDC leaders had learned their lesson after Zanu PF blatantly rigged the 2013 elections, just as SADC leaders had warned would happen; they were wrong. MDC leader vowed not to take part in future elections until reforms were implemented. "No reform, no elections!" they said. But as the 2018 elections approached, greed once again got the better of them.
They are taking part in these elections to try and win those few gravy train seats Zanu PF gives away as bait, knowing fully well Zanu PF will rig the vote.
It is the MDC supporters and the ordinary Zimbabweans one feels sorry for, they are the panicked houseflies flying repeatedly in the window pane. 38 years of gross mismanagement and rampant corruption under this Zanu PF dictatorship has seen unemployment soar to 90%, ¾ of the population are living on US$1.00 or less a day, basic services such as health and clean running water have all but collapse, etc., etc.; of course, they desperate for regime change.
The people know that Zanu PF has been rigging elections but instead of accepting the futility of participating in flawed and illegal elections they are now stuck in the rut of hoping to win rigged elections. Desperate people do desperate things!
Just as Coltart rightly admitted above, by participating in the flawed elections MDC and their mindless supporters are, unwittingly, giving the flawed election process some modicum of credibility and keeping Zanu PF in power!
"We want a proper voters' roll, a free and fair election. We are tired of Zanu-PF machinations," said Rebecca Amon, 39, a housewife and mother of two, one of demonstrators.
Rebecca, put yourself in President Mnangagwa and his junta's shoes: would you risk losing power by implement the reforms taking away all your advantage to rig the elections and stay in power, especially when you know that the opposition will participate in the elections even if you do not implement even one reform?
SADC leaders, who are a key referee in Zimbabwe's elections as we saw in 2008 – they are the ones who forced Mugabe to accept the need for the reform -, have already said the elections should be postponed to allow the reforms to be implemented. It is incompetent, corrupt and greedy MDC leaders and their morbid supporters who are insisting in the elections going ahead regardless, much to the joy of Zanu PF.
"We want a proper voters' roll!" You do not have one and so why are you still participating? Just another panicked housefly flying into the window pane. There is no reasoning with these morbid MDC lot in the best of time and worse when they are desperate!
All articles and letters published on Bulawayo24 have been independently written by members of Bulawayo24's community. The views of users published on Bulawayo24 are therefore their own and do not necessarily represent the views of Bulawayo24. Bulawayo24 editors also reserve the right to edit or delete any and all comments received.