Opinion / Columnist
Revealed: Why Chamisa has never named a vice-presidential candidate
15 Jul 2018 at 09:56hrs |
Views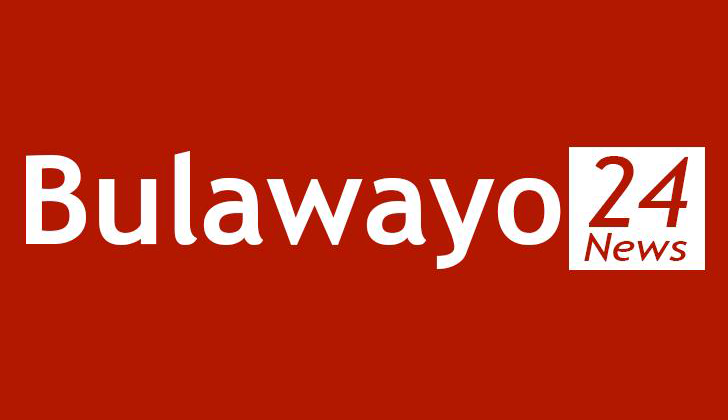 Does anyone else think it is strange that someone who wants to be the next President of the Republic of Zimbabwe has not named a running mate or a Vice-President pick?
However, those who have been following things from behind the scenes will see how everything that MDC-T President Nelson Chamisa has done from taking up his position has been to create a vacuum at the top to leave the position open for two people to decide who will become the second most powerful man or woman in the whole country.
Those two people are Robert and Grace Mugabe.
Let's look at the timeline and the facts.
From fighting his way to becoming president of the MDC-T, Chamisa first set about delegitimising and trying to force out his greatest rival, the only democratically-elected MDC-T Vice-President, Thokozani Khupe. Khupe was obviously extremely popular within the party and an obvious candidate to be named Chamisa's running mate. However, rather than offer her to be on his ticket and then prevent the subsequent internal war, he made sure to get her out by fair means or foul, like when she and her supporters were physically attacked.
Initially, the other MDC-T vice-president Elias Mudzuri was also on his way out but after a short while decided to return to the fold in an extremely weakened position.
Then came further staged provocations against other senior members of the MDC Alliance, like Tendai Biti, President of the People's Democratic Party. Relations between Chamisa and Biti have become so strained, largely due to the MDC-T leader's numerous broken promises to his allies in the alliance, that Biti has on many occasions considered leaving and running separately.
In April, Chamisa left the whole MDC party and supporters waiting when it was announced that he will soon name a vice-presidential running mate. "The president told us that he will soon announce his VP and he promised that he will do this in the coming few days," an MDC-T representative said at the time.
Well, a few days have turned into a few months and the position remains open.
We now have the absurd situation that a presidential candidate is asking us the people of Zimbabwe to go to the polls in a few weeks and vote for him and an unspecified running mate.
However, for those who have been watching closely, the vice-presidential picked was auctioned off a long time ago and everything since has been mere noise to deflect and distract from the sheer horror that the choice would elicit from the MDC party faithful.
The Mugabes offered Chamisa $24 million and a dozen vehicles to oil its ailing election campaign, in return they would reserve 82 parliamentary seats for their proxy party, the National Patriotic Party (NPF) and the vice president's post.
Some senior MDC leaders have confirmed the story.
"We suspect that he (Mr Chamisa) increasingly fancies the NPF, which, in his estimation, might bring him the support he is desperately craving for. He is pretending to tag along with other political parties for symbolic value," said one.
Sarah Mahoka of the NPF women's wing confirmed that they have the vice-president's pick and the Muagbes were deliberating about who to place there as their puppet.
Others, like G40 kingpin Jonathan Moyo, Mduduzi Mathuthu and Edmund Kudzai, are openly working with Chamisa on his campaign.
Some believe that the former G40 team's links and liaisons with Mr Chamisa pre-dates the expulsion of then Vice President Emmerson Mnangagwa from both Government and Zanu-PF in November last year, and the forces are now coalescing ahead of the July 30 elections.
Meaning that Chamisa has been working with the Mugabes for some time now and it is less an act of desperation and more a political alliance that has allowed the young MDC-T leader to reach where he is, despite the hurdles.
For those that follow politics closely in Zimbabwe, Chamisa was always an unlikely candidate and much less, a worthy leader.
However, somehow he has engineered his place at the top of the MDC with no one else even coming close, so he can keep this seat warm for those who seemingly masterminded the whole episode, Robert and Grace Mugabe.
And so, if Chamisa wins on July 30th, don't be surprised to see Grace and Robert Mugabe back in the driving seat.
And don't say you were not warned.
Source - Anthony Mkondo
All articles and letters published on Bulawayo24 have been independently written by members of Bulawayo24's community. The views of users published on Bulawayo24 are therefore their own and do not necessarily represent the views of Bulawayo24. Bulawayo24 editors also reserve the right to edit or delete any and all comments received.