Opinion / Columnist
'Not only must Justice be done; it must also be seen to be done' - Is there Justice in Zimbabwe?
17 Jul 2018 at 19:13hrs |
Views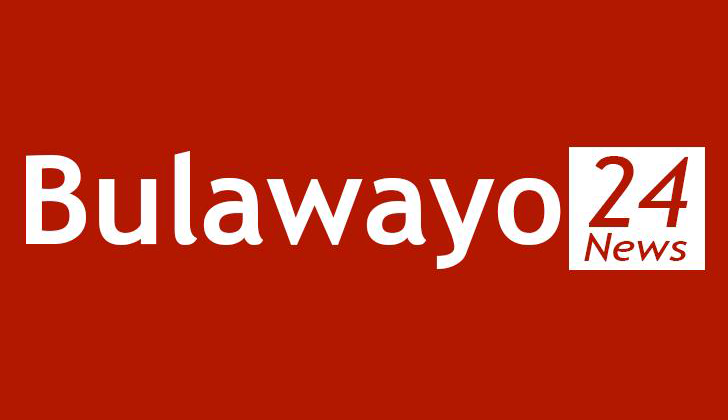 In the case of R v Sussex Justice, Ex parte McCarthy in 1923, an English case on the impartiality and recusal of judges, this aphorism was birthed. The full statement was that it was of fundamental importance that 'justice should not only be done but should manifestly and undoubtedly be seen to be done' which means not in the physical but even in the mind there should be no doubt justice is done.
The understanding and concern was not whether the deputy clerk had made a comment but that he was closer to the case in a civil case and could not be a bystander who is impartial in the criminal case. The matter was no so much about his having influenced the decision than it was about his mere involvement in the case at all whilst having that slight interest. It was inconceivable in the mind of a reasonable person 'deligencia parte familia' though he could in practiced not have even dreamt of it.
In closer scrutiny this speaks of the soul of the law that speaks of the substance of the law and the procedural implications to those affected by the law. The substance of the law demand that an offender must pay his debt to the state, but that the verdict and sentence must also be reached in a manner that is just and fair without unnecessary infringement on the rights of the accused.
Moreso, when the aphorism states that manifestly and undoubtedly be seen to be done, in my view it means that justice is not justice where the facts of the matter are common knowledge and apparent to all the justices but the judges simply sit down and say those facts were not averred in the proceedings, and do nothing to point them out and let wrong prevail. Particularly in public cases or cases of national interest, if the facts are public knowledge and the Justice has to preside over the matter, the question that thus arises is whether the Magistrate or Judge must pretend as though they do not live in the world where all these things happen or happened but while they are quick on the issue of sub judicare.
It is common knowledge that judges will declare a matter sub judicare to the extent of trying to prevent the press and people discussing and saying their opinion for fear of being influenced, which I find unacceptable unless they do not want to be guided lest the limelight will be stolen from them. Frankly writing not speaking, the work of judges is very subjective, it is indeed mainly in the American Legal Realism terrain than it is on Legal positivism. Judges are human, affected by politics, socio-economy, background, education, social perspectives of their society and all these things than assuming they make decisions based on some arithmetic formula. This is so hence the minimum sentence on stock theft in Zimbabwe and other crimes which do not even exist in certain legal system because they do not have such problems.
The sooner we accept this, the better for all and this will allow us to clearly denounce an insane disposition of any judge because our societies particularly African societies have put our Judges and magistrates beyond human fallibility, looked at them as though they were some computer program or chip with no margin of error and shy away from openly criticizing decisions that show malice, bias, and taking the society for granted.
In this light, one is drawn to look at the events of our country Zimbabwe in November 2017 from the 6th of November to the 24th of November 2017 and even to the 23rd of December 2017 when General Chiwenga was elevated to the Presidium after resigning from the army only within five days from the 18th of December 2017 when President Mnangagwa announced through Dr Misheck Sibanda his impending resignation which would be followed by redeployment. Unless we are a country of morons, we definitely are taken for granted because we rae offering ourselves for granted. NO ONE CAN TAKE YOU FOR GRANTED UNLESS YOU ARE OFFERING YOURSELF FOR THAT MUCH! I will not dwell on the issues and modalities and the view one has of Zimbabweans in terms of the good General's retirement within five days, his appointment as 2nd Secretary of ZANU PF which any sane thinking person would know that such a senior post must be given to a member in good standing and seasoned in the party, and that cannot be viewed to be the standing of the Army General who must not be seen to be political aligned and an active member of any party as per the Zimbabwean Constitution Amendment No 20 Act 2013 sec 211(3) read with Sec 208(2) (a -) of the same.
However, my interest today and now is on the events of the 13th to the 24th of November 2017. The Justices of Zimbabwe live in Zimbabwe, when they woke up from the 13th of November 2017 one supposes they tuned to our national televisions unless judges are not allowed to watch our local televisions for fear of being prejudiced in making judgments but unfortunately these events were internationally broadcasted too. At this stage now Retired Army General Chiwenga made his first announcement on the political affairs of Zimbabwe and ZANU legacy, the judges did not see anything political and aligned to any party.
When the ZBC was taken over and the army began to play military songs of the liberation struggle, and filled the studios, the judges had their eyes closed to those events. They heard no gun shots on the morning of the 15th of November and the night before that, they did not see army tanks in Harare next to the Constitutional Court and Supreme Court as they went to Court, their only place of work unless they were all on leave in Honolulu. They did not encounter any army road blocks, nor did they understand the declaration by the army that the country was under 'operation restore legacy' to mean that the army was now running the country, because the army could not make that declaration unless they were in charge as per the CIC and section 110(2)(g) meaning CIC had self-sanctioned.
One assumes that our judges did not see the interview by President Mugabe in March 2018 where he claimed or alleged that he was forced to resign and never deployed the army. Excuse me, rather they heard that, but might be convinced he is too old to remember or know anything, I assume it is acceptable to assume that because of old age he is forgetful, but he was in his good mind on the other end to write a letter of resignation which clearly shows his mind at that stage. He must have grown old pretty rapidly in-between those dates.
One is emboldened to want to ask the question about the Supremacy of the Constitution and section 212 that Judge President Retired Brigadier George Chiweshe referred too in extolling the army for a job well done. The army doing political work, arresting political activities in direct contrast to 208 and 211? The Problem could be our understanding and interpretion of English I assume. One does not find it curious that the learned Judge President relied on the short tiny section 212, which presumably silences the constitutional mandate to be apolitical, the deployment by the Commander in Chief only Sec 110 and its national security and interests must surely speak to the political interests which are issues of the body politic and likely to infringe on political rights by non-political actors.
Each organ of government has a clear function which may not overlap. It is understood that in Zimbabwe the army had always been used as a private security company of the President and to depose him the army had to stop executing instructions that were manifestly illegal or unlawful. It is the army's call or any other employee to refuse to execute any instruction which is unlawful, and this indeed is an excuse at law where one cannot be charged for insubordination or insolence. The army kept President Mugabe in office unlawfully, but does that mean to undo that wrong they had to commit another wrong? If they perceived that by not interfering there could be anarchy, why did they not allow the anarchy because then the police would have dealt with that? If the police failed the Security cluster would be called upon to come together to map a way forward to deal with the anarchy. Now that the army acted proactively as it might be claimed, how do we know there was going to be anarchy?
The VP Chiwenga acted in his interests and those of his colleagues that were politically being purged and thus performed a coup, and should Zimbabwe continue to accept illegality to correct past illegalities? What is the role of our judiciary when adjudicating such matters? Should they pretend as if they live in their own world where they are invited and are unaware of these inconsistencies with the demands of the Constitution to such an extent that they want to interpret the law based on a letter whilst circumstances, TV appearances, the general outside atmosphere speaks a different language? Is our law a reality or figment of imagination or fantasy? Does it deal with real issues needing real solutions or fictitious issues?
The question then is what is law? Is law a window dressing mechanism? Is law meant for the learned and not all because our understanding is now at variance? As Zimbabweans how long shall we allow this madness to continue? Why should we all sit under the personal not universal interpretation and application of the law by one person? First it was the manipulated interpretation and application by President Mugabe through his functionaries, then it was the application of the Law by General Chiwenga from the 13th to the 24th unchallenged by anyone. Then the 24th of November by Retired Brigadier Judge President Chiweshe who unilateral told us Mr Mnangagwa was illegal fired against the provisions of Schedule six paraph 14(2) and that the army acted Constitutionally misinterpreting and abusing sec 212 of the Constitution to the chagrin of the English in the interpretation of sections 206 to 213.
Maybe we should have the Constitution in our mother language where we will not have difficulties and differences of interpretation because English is proving a ready and convenient excuse. We accept its not our mother language, but we are taken for granted now.
The big elephant in the room is where were members of the judiciary during the period 13 November 2017 to 23 November 2017 in order for them to understand this differently from all of us?
Is this the Justice that is deserved by Zimbabweans? What manner of justice? What manner of law is this? Would anyone anywhere in the world interpret our Constitution the way it has been interpreted by our Judiciary and the exploitation of our people who have no understanding of the legal maxims and complexities of procedures when what they want is justice, jobs, food and access to justices unencumbered with these niceties and concoctions of complexities that have not been upgraded in the main from the rules left by Smith still referring to British Courts and systems almost four decades after independence, and not excuses of presentation and interpretation? How many Zimbabweans really understand the language of our Constitution and rules of the Courts and who is the beneficiary of all this fiasco? Is this misunderstanding or source of confusion a blessing for the 'elite' of our generation?
Gerald Caiden said, 'People usually get the government they deserve, if they are diligent, demanding, inquisitive and caring, they will get a good government. However, if they allow themselves to be blackmailed, intimidated, bullied, deceived and ignored, then they will get a bad government', Could this be true? Does it ring bells anywhere? Somewhere?
Dr Vusumuzi Sibanda
Constitutional law Scholar
vsibbs@gmail.com
Source - Dr Vusumuzi Sibanda
All articles and letters published on Bulawayo24 have been independently written by members of Bulawayo24's community. The views of users published on Bulawayo24 are therefore their own and do not necessarily represent the views of Bulawayo24. Bulawayo24 editors also reserve the right to edit or delete any and all comments received.