Opinion / Columnist
ZANU PF's mouth piece Herald to blame for Judge Chigumba's uncovered bedroom affair
19 Jul 2018 at 10:13hrs |
Views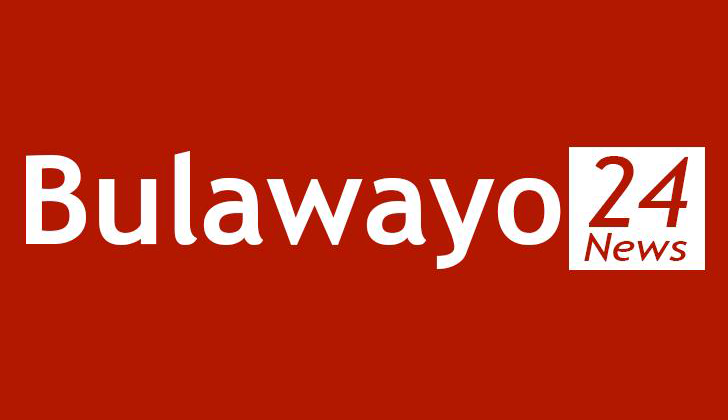 The Herald newspaper and ZANU PF should take responsibility of the alleged secret love affair between Judge Chigumba and a 'known' presidential candidate. According to the social media, Judge Chigumba is alleged to have a 'love child' with a man who is contesting 2018 presidential election. This piece therefore seeks to demonstrate that Herald newspaper and ZANU PF tradition of handling their political enemies is to blame for the alleged Judge Chigumba' sex life. If Herald and ZANU PF were not existing, this rumor could not have been there.
ZANU PF through its mouth piece Herald are well known for creating or leaking stories of love affairs of their political enemies. I am not shocked by an attack on Judge Chigumba's bedroom life because those behind her attack copied from ZANU PF and Herald.
Morgan Tvsangirai died a frustrated man, ZANU PF and Herald used to attack him right and center by creating and leaking his alleged love affairs. Tsvangirai kept quiet because he was a 'holy man of God' and I am also urging Judge Chigumba to do the same. I want also to send a strong warning to people sympathizing with Judge Chigumba, they should keep quiet just like what they did during the attack on Tsvangirai's private life.
On 25 November 2011 Herald published an article titled 'All the Prime Minister's Women'. The article portrayed Tsvangirai as a womanizer and exposed alleged 'chicks' of the late Tsvangirai. Those who are sympathizing with Judge Chigumba today did not come to Tsvangirai's rescue. Ko nhasi dzave tsitsi dzeyi kutsvoda mwana we garwe?
On 31 July 2013 Herald carried another story attacking Morgan Tsvangirai titled 'Tsvangirai, Man Who Spat in Communal Well'. That was a climax on the attack of the personality of Tsvangirai's private life. Herald accused him of having a football team of 'chicks' and ZANU PF and its supporters were celebrating and the aim was to attack him ahead of the 'rigged' 2013 elections. This time is for Judge Chigumba to test ZANU PF/Herald's medicine and only Judas Iscariot should sympathize with her.
On 23 February 2015 another evil title on Tsvangirai emerged from the Herald. It was titled, 'Tsvangirai, Wife Exchange Blows'. I am still unaware on how Herald got that story from the late Tsvangirai's bedroom? ZANU PF remained quiet because they wanted to accomplish their evil agenda, today, their 'sweet daughter' Judge Chigumba is the next, we should all remain silent and watch the 'crocodile' fight.
On 24 February 2016, the evil Herald carried another private story against the late Tsvangirai titled, 'Tsvangirai, Ladies Pictures Caused Stir'. They exposed their 'created' lies against Tsvangirai and ZANU PF remained silent but today, Judge Chigumba is next, her private life is on spot.
On 30 August 2017, the evil Herald was on Tvangirai again and published a title 'Tsvangirai's Gift to Zimbabwean Women'. They attacked him right and center and therefore the attack on Judge Chigumba is not different from the attack on Tsvangirai. Judge Chigumba should be exposed just like what happened to Tsvangirai.
The Herald went further to follow Tsvangirai to his grave and published another title against him on 4 April 2018 'Ex-PM 's Secret Nuptials Exposed'. I wrote an article castigating Herald for attacking the dead and no one complained and come to the rescue of the living timeless Tsvangirai. If Herald and ZANU PF can attack the dead, why should Judge Chigumba spared?
Conclusion
ZANU PF and Herald are leading by a bad example and what they have achieved over the years was to create an immoral society full of hate speech. Today, ZANU PF and Herald lack moral authority to defend Judge Chigumba because they are the ones who created the problem.
Most of the allegations on Tsvangirai's private life stories were true and I am 123.999% confident that the alleged private affair of Judge Chigumba may be true because the information is coming from within the ZANU PF faction of G40. I therefore want to urge Judge Chigumba to clean herself through evidence and if allegations are true, the credibility and legitimacy of 2018 elections will suffer a blow. Just watch the space within the next 5 days, G40 at work now!
Don Chigumba is a mixed methods research specialist, can be found on Twitter @Donchigumba
Source - Don Chigumba
All articles and letters published on Bulawayo24 have been independently written by members of Bulawayo24's community. The views of users published on Bulawayo24 are therefore their own and do not necessarily represent the views of Bulawayo24. Bulawayo24 editors also reserve the right to edit or delete any and all comments received.