Opinion / Columnist
Electoral offences
21 Jul 2018 at 10:31hrs |
Views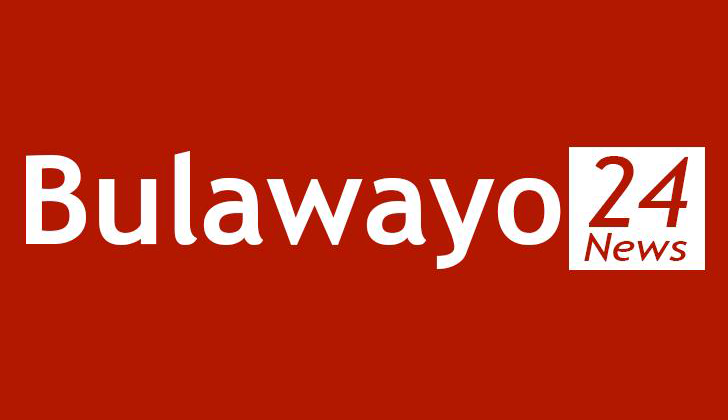 With the elections some days away, emotions are heating up and the rate of election-related crimes and offences is also rising.
Some crimes are being committed intentionally and some unintentionally. All criminal acts are punishable by various prescribed penalties. We will discuss just a few as prescribed in Electoral Act and Regulations as well as the Criminal Codification Act.
Some of the more common crimes are voter and candidate intimidation, politically motivated violence, corrupt practices such as bribery, impersonation, prohibited behaviour near polling stations, obstruction of voters, destruction of political posters, defacing posters, premature announcement of results by unauthorised persons or bodies, taking photographs inside polling booths and many other aggravating offences. Today we will look at intimidation and destruction of political posters and vandalism caused by displaying of posters and remedies open to private property owners against the defacing of their property.
Intimidatory practices against candidates
Section 133B of the Act describes intimidation as compelling or attempting to compel another person to unduly influence them against their will. This can apply to candidates and prospective candidates vying for political office.
Prospective candidates can be intimidated and prevented from signing nomination papers and lodging them with an elections officer. This is common and happens intra-party and is less reported publicly because it mostly happens behind closed doors as party members battle amongst themselves in internal party politics and primary elections.
Internal tussling and disagreements can often result in disgruntled party members opting to stand for public elections as independent candidates. This happened in both the main parties MDC and Zanu-PF.
In the widely reported Zanu-PF Norton Constituency primaries the winning candidate inexplicably withdrew his candidature and announced that he would give way to his rival whom he had defeated in a hard-bruising contest. The loser had complained of voting irregularities, but nonetheless inferences were drawn that there might have been some compulsion and intimidation that made the winner withdraw after the election.
Questions were raised as to how a winner of a contest could voluntarily give way to the loser. If election candidates for primary or national elections are intimidated out of participating they are victims of crime and can file a police report.
Intimidation against voters
Much more common and of relevance to the electorate is voter intimidation. The Act prescribes it is as a criminal offence to compel or attempt to compel prospective voters to vote or not to vote for a certain political party or candidate. Voters can be intimidated and coerced through a variety of ways to cast their vote in a manner contrary to their will.
There are many ways of intimidating voters, some which are subtle and other more overt. In remote rural areas with bigger populations of semi-literate or illiterate people, more electoral irregularities take place than in urban areas. Less empowered voters tend to be more prone to intimidatory tactics by more powerful political players. A common intimidatory ruse is to issue dire warnings to prospective voters that there are invisible cameras and computers in polling booths that watch and record how they vote. They are warned of even more dire consequences if they vote 'wrongly' because everything will be on record.
The intimidation is so effective that many less educated people do not completely believe that the act of voting is actually a secret act as they sometimes hear. Another intimidatory tactic is the common practice of rounding up villagers and going to the polling station as a single group. This in an effective intimidatory attempt to influence uniform thinking to yield a similar voting pattern. Where this happens, voters must resist it and report to the police or election agents at the polls because it is illegal. The much exposed practice by some political parties and leaders to compel party members to produce their voter registration slips is illegal or to demand to know how people voted and who they voted for.
In previous elections, reports were received of some voters being instructed to record the serial numbers of their ballot papers inside the polling booth for later submission to their political party local leadership. They were told the serial numbers would be traced to their individual ballot papers to see if they had voted "correctly". There are so many other methods of intimidating voters and they are all illegal because all conduct that induces fear and influences voters to vote against their will is manifestly illegal.
Intimidation completely does away with the ethos of freedom of choice and secrecy of the ballot. No one should ever be intimidated to vote in a certain way under threat that their vote can be traced. It is all false and mere bluffing but the power of fear and ignorance must never be underestimated. In extreme cases voters can have their voter qualification documents or identification destroyed or stolen in order to prevent and obstruct them from voting. This should now be a less prominent practice with the introduction of the bio metric voter registration.
Freedom of association
Many intimidatory acts are perpetrated by some individuals and political parties to compel or attempt to compel other people to attend or participate in political party meetings and activities such as marching, demonstrating and other activities to associate with the political party. Section 58 of the Constitution accords everyone the right to freedom of assembly and association and right not to assemble or associate with others. Subsection 2 further states that no person may be compelled to belong to an association or to attend a meeting or gathering.
Forced association is unconstitutional. The penalty for engaging in intimidatory acts can be up to 5 years in custody and a fine or both. Even more importantly in addition to the conviction and sentence the High Court has power to suspend the convicted person's right to vote or register as a voter in an election for five years or to stand for any public office. If the convicted person already holds a public office they can lose that post whereupon it is declared vacant and filled by any another person.
Destruction of political posters and vandalism of private property
This is a problem not only for rival political parties and candidates, but private citizens as well who have nothing to do with political campaigns. It is a criminal offence to deface or remove any billboard, placard or poster published, posted or displayed by a political party or candidate contesting the election. This applies to rival candidates and members of the public as well who may remove and deface posters and other displayed campaign material.
However, it does not apply to owners and occupiers of private property to which campaign material has been permanently affixed without their permission. Private property owners are allowed to remove campaign material which has been placed on their property without their consent. In addition they can report offending political parties and candidates who have defaced their properties to the police and sue them in civil court for compensation and damages for the vandalism to their property. This is provided for under Section 153 of the Act.
---------
Miriam Tose Majome is a lawyer and a teacher. She writes in her personal capacity and can be contacted on enquiries@legalpractitioners.org
Source - newsday
All articles and letters published on Bulawayo24 have been independently written by members of Bulawayo24's community. The views of users published on Bulawayo24 are therefore their own and do not necessarily represent the views of Bulawayo24. Bulawayo24 editors also reserve the right to edit or delete any and all comments received.