Opinion / Columnist
Joshua Nkomo's rod of power (Tsvimbo) officially delivered to Nelson Chamisa
22 Jul 2018 at 09:48hrs |
Views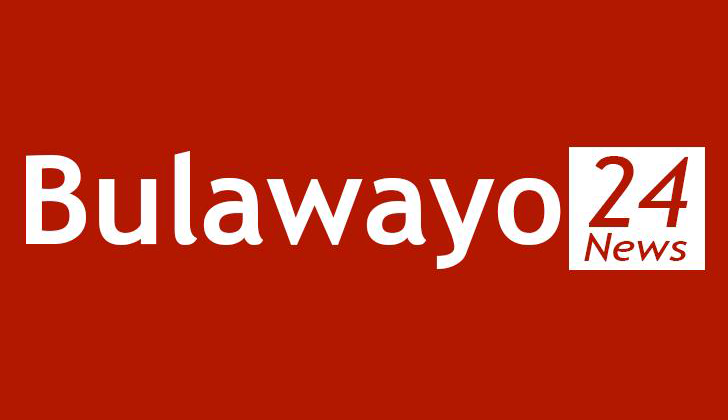 The day Saturday 21 July 2018 will never be forgotten in the history of democracy in Zimbabwe, two important issues happened. First, the presidential candidate (without war credentials) was endorsed by 'genuine war veterans' led by Dumiso Dabengwa. Finally, Sibangilizwe Nkomo (the son of liberation icon, the late Joshua Nkomo) has finally delivered the rod (tsvimbo) of leadership to Nelson 'Nero' Chamisa.
It was a day (Saturday 21 July 2018) when Joshua Nkomo, Herbert Chitepo, Josia Magama Tongogara, Lookout Masuku and Morgan Tsvangirai turned in their graves. These icons died for one man/woman one vote. This should be a signal to ZEC, the spirit of the dead should not be taken for granted. Chitepo, Tongogara and Masuku died without enjoying the fruits of the struggle and this should be a signal to ZEC again.
There is no doubt that Dumiso Dabengwa is a living legend, the salute given to Nero by Dabengwa and his team of 'objective war vets' has just given Chamisa a 'sweeping victory' in Lobengulaland. If it was not the power of God, Dabengwa could have been killed by Chamisa's enemies during the time Masuku's life disappeared from him. There is no doubt that Masuke was 'chief priest' of the liberation of Zimbabwe' struggle, it was unfortunate that he was killed by 'the struggle within the struggle'.
Dumiso Dabengwa is a strong character, he is the only person who left ZANU PF without fear and favor. Following the death of Joshua Nkomo, he revived ZAPU in order to destroy ZANU PF and restore democracy. Today (Saturday 21 July 2018), the endorsement of Nelson Chamisa by Dumiso Dabengwa is the final nail in the coffin of ZANU PF in Matebeleland. The endorsement of Nelson Chamisa by Dumiso Dabengwa is the worst moment in the history of the divided ZANU PF, it is a signal to ED that he is a weak leader and the departure of R.G. Mugabe from ZANU PF is now being felt.
The Afrobarometer's (latest) survey of last week has exposed ZANU PF again, there is no doubt that Dabengwa's endorsement of Nero has increased his points. Every evidence is pointing to the fact that, ED has no grip of ZANU PF. Khaya Moyo was relieved of his duties and reinstated within hours. What happened was a harbinger of confusion in within ZANU PF ranks.
The mistake which ED did was to refuse to publicly apologize for Gukurahundi massacre of 20,000 innocent civilians who were killed in cold blood. R.G Mugabe was better when he said 'it was a moment of madness'. ED's refusal to admit his evil contribution has managed to unite the Ndebele people against him in support of Nelson Chamisa. The Ndebele people are clever politically, they rejected their beloved daughter Khupe because of the Gukurahundi saga. The Gukurahundi genocide will continue to hound ZANU PF if pertinent measures are not taken to resolve the effects of genocide.
The late Joshua Nkomo's son has finally submitted the 'rod of power' to Nelson Chamisa, there is no doubt that the event shock ZANU PF to the core. During the period of Mugabe's leadership, he made sure that Nkomo family and Dabengwa were neutralized. However, ZANU PF of today has let them out of the box.
I respect Annan (the chief of elders) currently in Zimbabwe, but he should not interfere with the electoral democratic processes in Zimbabwe, Zimbabweans has a freedom to exercise their constitutional right to address injustices in electoral processes. I urge Chamisa and opposition not to be subdued by Annan/his team in their quest to bring ZEC to 'public' justice and order. Mr. Annan failed to help Zimbabwe's democratic space during the time of Mugabe. Why now? I respect him but he should allow Zimbabweans to exercise their constitutional right.
The SADC has demonstrated that they are not serious with Zimbabwe, an emergence summit on Zimbabwe should have been held by now? They only want to call for a summit post blood shade. The only people that Chamisa should look to are his supporters and not late comers. Conclusion It is now an open secret that ZEC has failed to handle the 2018 elections in a transparent manner. There is no doubt that the elections won't be credible because they have failed to meet the fair and transparent standards.
The only solution is for Chamisa and his team is to seek for justice from the 'public court' as per the dictates of the constitution of Zimbabwe. Elders and SADC have not yet shown seriousness and should not diverge the path of Chamisa and team.
Don Chigumba is a mixed methods research specialist, can be found on twitter @Donchigumba
Source - Don Chigumba
All articles and letters published on Bulawayo24 have been independently written by members of Bulawayo24's community. The views of users published on Bulawayo24 are therefore their own and do not necessarily represent the views of Bulawayo24. Bulawayo24 editors also reserve the right to edit or delete any and all comments received.