Opinion / Columnist
Zimbabwe Election Support Network's damascene moment
23 Jul 2018 at 05:43hrs |
Views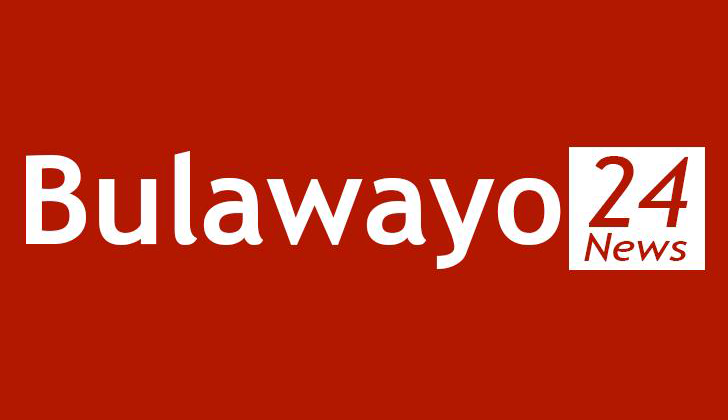 In April 2008, Canadian writer and blogger Stephen Gowans wrote an insightful piece in which he revealed the unbelievably intricate web of local non-governmental organisations (NGOs) and Western organisations, in particular Western think tanks linked to the government of the United States of America. The expose is a collector's item.
Gowans placed the Zimbabwe Election Support Network at the centre of this intricate web given its centrality as the shadow elections body in Zimbabwe that led a parallel process and would conceivably take over the official role in the event of regime change in Zimbabwe and dissolution of its structures and institutions. It will be difficult, in the interest of space and time, to carry Gowans' full expose, but we will try to pick some salient points.
Wrote Gowans: "The ZESN is funded by the US Congress and US State Department through the National Endowment for Democracy (NED) and United States Agency for International Development (USAID).
"Its board is comprised of a phalanx of US and British-backed fifth columnists.
"Board member Reginald Matchaba Hove won the NED democracy award in 2006. Described by its first director as doing overtly what the CIA used to do covertly, the NED — and by extension the NGOs it funds — are not politically neutral organizations.
"They have an agenda, and it is to promote US interests under the guise of promoting democratisation. Hove is also director of the Southern Africa division of billionaire financier George Soros' Open Society Institute, which has been involved in funding overthrow movements in Yugoslavia, Georgia, Ukraine and elsewhere.
"Soros also has an agenda: to open societies to Western profit making. Indeed, the board members of the ZESN comprise an A-list of overthrow activists, with multiple interlocking connections to imperialist governments and corporate foundations."
Gowans also linked ZESN to organisations such as Centre for Civil Society, Southern Africa Trust, Ford Foundation, Henrich Boll, Friedrick Ebert, Rockefeller Brothers, Freedom of Expression Institute ANF Westminster Foundation for Democracy and so on. Gowans reported that ZESN also received funding from the National Democratic Institute (NDI), the foreign arm of the Democratic Party.
The NDI receives funding from the US Congress as well as from USAID and corporate foundations, explained Gowans.
Gowans also drew attention to one Lord Renwick, who headed an outfit called the Zimbabwe Democracy Trust (ZDT) as " also part of the interlocked community of imperialist governments, wealthy individuals, corporate foundations, and NGOs working to reverse Zimbabwe's liberation struggle.
The ZDT is a major backer of the MDC." We have not tired of referring to this brilliant article over the years that places ZESN at the centre of foreign intervention in Zimbabwe's electoral politics. However, many people were pleasantly surprised last week when ZESN released the findings of its audit of the voters' roll to be used in Zimbabwe's 2018 harmonised elections to be held in exactly a week, on July 30.
ZESN found that the elections register was credible in spite of small anomalies that would otherwise not impact on or prejudice the process. The elections monitoring body carried out extensive research and fieldwork to come to its conclusions.
ZESN's findings trashed a dubious audit by a shadowy outfit calling itself Team Pachedu which has expressed support for the MDC-Alliance, the major opposition grouping. Team Pachedu claimed the existence of, among other things, 250 000 "ghost voters" as well as improbable numbers of people with similar identity credentials. But ZESN was forthright.
"Overall, ZESN finds that the 2018 voters' roll received on the 18th of June is an improvement over the 2013 preliminary voters' roll," said Mr Andrew Makoni, ZESN's chairperson.
He explained that in terms of accuracy, the ZESN audit did not identify anomalies in the 2018 voters' roll that affected a large percentage of registrants nor were they concentrated among registrants of a particular area, gender or age.
"While no voters' roll is perfect, a less rushed process would have allowed more time for ZEC to identify and address anomalies. The 2018 voters' roll is more current than the 2013 preliminary voters' roll as there is a significant number of new registrants as well as more urban and young registrants and fewer extremely old registrants," said ZESN.
The impact of these findings is huge. With its pedigree and extent of involvement with the opposition and the regime change agenda that has long been pushed by the West, a hostile report on the voters' roll would have been near disastrous for Zimbabwe and in particular the Zimbabwe Electoral Commission which administers polls in the country.
The opposition MDC-Alliance has been seeking to poke holes on ZEC's credibility and capacity. It has thrived on negativity.
A vote of no confidence by the opposition-linked ZESN would likely have been a huge coup for the opposition which to all intents and purposes appears afraid of an impending defeat on July 30. But ZESN did itself and the country a huge favour by doing its work properly. For once. Last week felt like ZESN had met its Damascene moment. All major aspects of this election related to election materials and logistics appear in order. With the opposition being given ballot paper samples last week, we are sure it has come to disabuse itself of the voodoo notions that the paper could mutate or transmute voter choices.
Monitors and observers, local and foreign - including those from ZESN - are also on the ground. The ritual of voting, collating, counting and announcement of winners is simple enough and parties, candidates or their representatives will be free to follow the process through. May the best men and women win!
Source - the herald
All articles and letters published on Bulawayo24 have been independently written by members of Bulawayo24's community. The views of users published on Bulawayo24 are therefore their own and do not necessarily represent the views of Bulawayo24. Bulawayo24 editors also reserve the right to edit or delete any and all comments received.