Opinion / Columnist
Website makes starting a business in Zimbabwe easy
24 Jul 2018 at 15:38hrs |
Views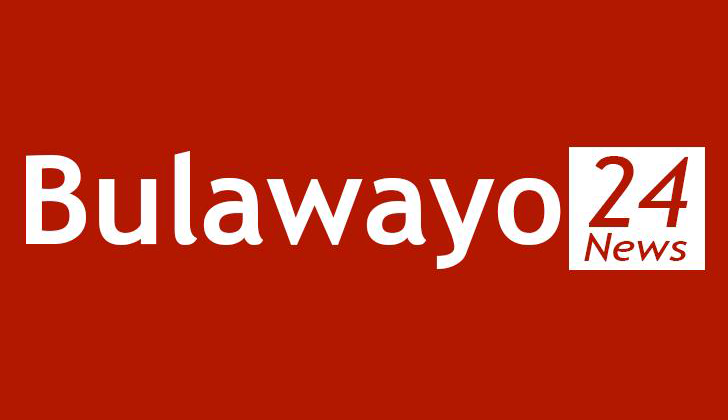 Concave (
http://www.concave.co.zw/
) is a service that finds suppliers and service providers for individuals, businesses and other organisations. We built the platform after realising that most local companies have an almost non-existent web presence. This means that when you are looking for a specific product or service you are stuck with the best known and most visible players. This severely limits your choice in both price and purchasing terms. The smaller providers of what you are looking for only market to and target big customers that they know. That is the difference between business-to-business marketing and its business-to-consumer counterpart. B2B companies, especially smaller ones, target bigger customers with bigger budgets that are most likely to make the biggest orders.
An unfortunate side-effect of this is that these companies are virtually unknown outside the industries that they operate in. This becomes a big stumbling block for entrepreneurs who are new and unfamiliar with the industries that they are venturing into. With nearly two decades of industrial and economic decay snipping at our heels combined with high levels of unemployment this is the most common kind of entrepreneur in Zimbabwe.
Let us consider two imaginary people Lungelo and Thabo that want to start a small soap manufacturing business together. Lungelo has a degree in Chemical Engineering while Thabo has one in Applied Chemistry. Between them we can expect a more than fairly decent bar of soap. However for them to start manufacturing they need the right ingredients, particularly large quantities of vegetable oil or animal fat and some caustic soda (sodium hydroxide). So they start googling and much to their dismay discover that the nearest supplier of sodium hydroxide, who also bothered to have a website, is in South Africa. The company also happens to have a minimum order quantity that together with the prospective import duty and transport costs would be far above their means.
They go to one of the lab technicians at the instituition that they attended. He is eager to help and presently provides them with the contact information of one of the suppliers of the sodium hydroxide that they use in their labs. They go on to contact the supplier but discover that he imports his product, repackages it for school labs then resells at huge margins. Needless to say our two entrpreneurial souls find this again to be too expensive.
Suppose that they decide to look for the fat/oil supplier part of the recipe in the meantime. They will try to find if any local abbatoirs can provide them with animal fat. They will try to see if the much publicised jatropha oil from a decade ago is still a thing. They will discover that although Google can help them buy a chocolate bar from China it can be quite useless when you are looking for something in your backyard, especially if said backyard is Zimbabwe.
However since our two heroes are born entrepreneurs they will eventually find what they are looking for after a few weeks or more. Concave was created to solve that specific problem. By vistiing our website http://www.concave.co.zw/ you can simply request that we find your raw materials for you. Within 24 hours we would have delivered a report containing the names, contact details and minimum order quantities of any potential suppliers. By outsourcing this tedious task to us you can focus on the far more exciting problem of thinking of a more original colour than green for your bar of soap.
NB: We have absolutely no idea how soap is made, we took those two ingredients from an old high school science textbook. However we can indeed find any of these ingredients and more when you ask us to- within 24 hours.
We also help more established businesses find alternative, most likely cheaper suppliers than their present ones. We can do wonders for your supply chain. We can also find what individuals are looking for e.g an electronics student looking for some rare components for an academic project or a farmer looking to purchase an electrical transformer can both easily find what they are looking for by asking Concave.
We can also buy items for you both within and outside Zimbabwe. You will find this particularly helpful if you find the logistics of importation to be too complicated or you cannot figure out how to get your 'electronic' money across the border.
There are hundreds of science and technology students who graduate out of our institutions annually. These young people are encouraged to 'create a job instead of looking for one'. When it comes to science and technology focused ventures, ICT based and consultancies are easiest to get off the ground mainly because you use mostly what you learnt at school. Those who want to create physical products have a far steeper hill to climb. In other countries these startups operate in environments with a lot of local supporting industries each with experienced people in them from which you can ask for advice. Indeed most of them are created by former employees of these other companies.
However in a developing country such as ours with a narrow range of operating industries, few if any trade journals exist and the closest things to business magazines read like cheap self-help books and are full of unhelpful platitudes and (supposedly) motivational one-liners.
We want to support entrepreneurs that want to rebuild industry. So if you want to ferment cheese or build rockets and have the budget for it we would be eager to help.
Visit http://www.concave.co.zw/ if you are looking for:
-Raw materials for your manufacturing
-Industrial machinery
-Replacement parts for machinery and vehicles
-Vehicles
-Service providers
-Scienific equipment
-Specialised instruments
-Parts and components for students' academic projects and more...
We compile all the information we have found into a report that is delivered straight into your inbox within 24 hours.
We can also purchase and deliver any items on your behalf (form both inside and outside Zimbabwe)
Source - Sibusiso T. Mabhena
All articles and letters published on Bulawayo24 have been independently written by members of Bulawayo24's community. The views of users published on Bulawayo24 are therefore their own and do not necessarily represent the views of Bulawayo24. Bulawayo24 editors also reserve the right to edit or delete any and all comments received.