Opinion / Columnist
Why Mnangagwa is unelectable
26 Jul 2018 at 09:54hrs |
Views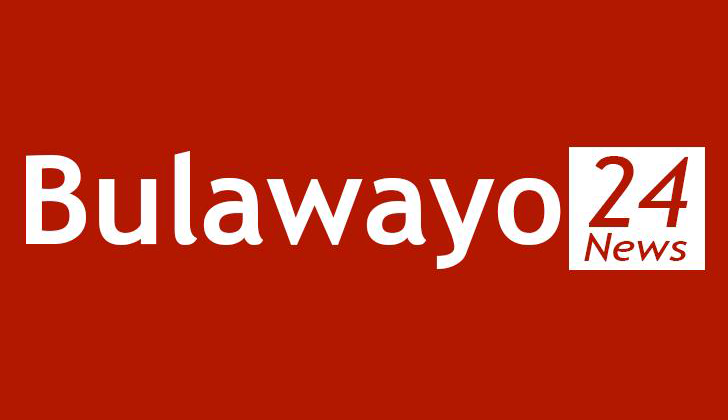 The current Coup President has just called for the watershed harmonised elections in Zimbabwe on the 30th July 2018. This is the first time Zimbabweans are going to the polls without the name Robert Mugabe on the ballot papers. In his place there is Emmerson Dambudzo Mnangagwa better known as ED or Ngwena. This is significant for Zanu Pf because the man who is supposed to fill Robert Mugabe's shoes is just an unsaleable commodity to the electorate. Mnangagwa has been losing every parliamentary seat he was contesting against Blessing Chebundo of the MDC in Kwekwe. He was only serving at the mercy of Mugabe when he was being appointed as a non-constituent Member of Parliament.
Mnangagwa's past and his association with Robert Mugabe makes him unsaleable to the voters. Mugabe has not been winning the elections since 2002. The elections have been characterised by intimidation, vote rigging and violence since 2002. Mugabe's use by date had expired way back in 1995. But Mugabe was forcing himself on the people of Zimbabwe. Whilst he was doing this, Mnangagwa was his right-hand lieutenant directing operations to make sure Mugabe remained in power. How foolish can Zimbabweans be, to elect such a man with such a dark past associated with murders, violence and human rights abuses that were roundly condemned internationally?
The following is not an exhaustive list of incidents where Mnangagwa was directly involved in human rights abuses that characterised Mugabe's era. I am going to mention just but a few incidents which were a direct input of Emmerson Mnangagwa.
First and foremost, Mnangagwa was the architect of the Gukurahundi massacres of the 1980s. Mnangagwa was Mugabe's minister of national security minister back then. Gukurahundi led to the murder of over twenty thousand civilians in the Matabeleland and Midlands provinces. This happened under Mnangagwa's directives and under the command of Perence Shiri with the North Korean trained 5th brigade. Ironically Perence Shiri is now the current Minister of Agriculture courtesy of Mnangagwa as a reward for being part of the successful coup that toppled Robert Mugabe in November 2017. Mugabe and Mnangagwa have refused to apologise for these atrocities to the Ndebele people. Mugabe recently reluctantly only said it was a moment of madness. Mnangagwa on his inauguration speech, has said let 'bygones be bygones'. For real, Mr President, do you honestly think the people who lost their lives and those who lost their parents, brothers and sisters will forgive you and your former boss for this? Mr President, this is a very dark part of your curriculum vitae and not good for the credentials of the highest office in the land of Zimbabwe that you are seeking to occupy. I can go on and on about the detrimental effects of the Gukurahundi massacres on your resume. The least you could have done was to apologise and set a truth and reconciliation commission in your first hundred days. Anywhere you lost that opportunity.
Secondly, Mr President I think you are rightly aware of the role you played in stealing the presidency from Morgan Tsvangirai in 2008. The whole world watched you and your erstwhile colleagues denying the late people's president Morgan Richard Tsvangirai the opportunity to take Zimbabwe out of the mud that your former boss including you had taken Zimbabwe into. You did not only deny us the opportunity for a new Zimbabwe but you made sure you sacrificed with not less than two hundred innocent Zimbabwean lives. You did with the help of your erstwhile comrades who were in the army who included Chiwenga and Perence Shiri and other numerous commanders too many to mention here. Ironically Chiwenga is now your second in command in your present coup government. This I would like to believe that you said to Mugabe you will single handedly make sure he remained in power at all costs. This you verbally confirmed that the likes of Mutasa, Goche, Sekeramayi and some of your erstwhile comrades had emptied their office drawers upon realising the electorate had said, 'No more Zanu pf government', and had rejected Mugabe. This was also confirmed by your former boss when he was probably hallucinating during one of his forced rallies when he said "when Tsvangirai had won 73%". The old man sold out!!!? Didn't he? The whole nation will not forgive you for this. How after this can anybody believe you are going to deliver a free, fair and credible election as you want the whole world to believe. Even Mugabe himself is doubting what you are promising to deliver. Your credibility in this regard is 99% in doubt. You did not do a coup to hand over power to Chamisa? Did you? Even Terence Mukupe and Josiah Hung unwittingly said transfer of power to Chamisa will never happen and do you think Chiwenga will allow you to relinquish power that you grabbed through the barrel of the gun. For a moment, I would like to believe Terence Mukupe on this one.
Thirdly, you occupied that office via a coup and you were forced on Zanu Pf supporters, the majority whom I think they agree with me and Mugabe that you are unelectable. The real reason why Mugabe did not want to handover Zanu Pf leadership to you is because he knew you are unelectable and your brand is unsaleable. That is why he subsequently fired you. That is why he created G40. He was looking for a better, little cleaner pair of gloves. Unfortunately, there was not any in Zanu Pf, whether G40 or Lacoste.
When you took over the presidency, you promised a lot but to date you have not delivered anything. You said you wanted to restore legacy. Whose legacy really? Nothing has been restored to date. The criminals who were surrounding his excellency are still walking Scot free. No one has been arrested and convicted. A few G40 cabal has been arrested or imprisoned. The few unlucky G40 cabal have been only harassed, that is unlucky Chombo and a small fish Chipanga. What happened to Kasukuwere, Jonathan Moyo, Grace Mugabe, Patrick Zhuwao just to mention a few. The nation is still waiting for answers on the missing 15billion worth of diamond money. I think the best people who know where the diamond money is, are loitering with you. I understand the ZNA had a company that was mining diamonds in partnership with the Chinese. Who was in charge of the army then, I believe it is the current vice president and who was Minister of Defence during the same time? I believe it was You Mr President if I am not mistaken. I also believe the Police also had a mining company operating in Chiadzwa. I believe Augustine Chihuri was Police Commissioner then. I also believe Obert Mpofu was Minister of Mines then and ironically, he is now the current Minister of Home Affairs. How about seeking some answers from these individuals? What do you think Mr President because we are anxiously waiting for some answers?
Anywhere Mr President the hundred days have come and gone. Still there is no sign of criminals getting arrested, still no end in sight to long bank queues and there is no tangible improvement in public services. People on the ground say the cost of living has gone through the roof. In fact, a sizeable percentage of the electorate are missing Robert Mugabe. But I do not think they will miss him on the ballot papers because there will be some new young, fresh and energetic able CHAMISA.
Lastly, I wish you luck in selling brand
#ED
DOESN'T DESERVE MY VOTE.
Frazer Muzondo (MDC , ROHR Activist , UK)



Source - Frazer Muzondo (MDC , ROHR Activist , UK)
All articles and letters published on Bulawayo24 have been independently written by members of Bulawayo24's community. The views of users published on Bulawayo24 are therefore their own and do not necessarily represent the views of Bulawayo24. Bulawayo24 editors also reserve the right to edit or delete any and all comments received.