Opinion / Columnist
Boycott presidential poll, Chamisa!
27 Jul 2018 at 11:21hrs |
Views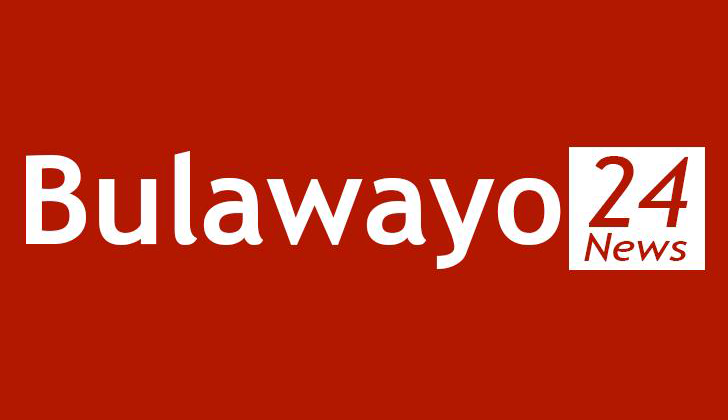 Recently, the main opposition MDC Alliance leader's 40-year-old presidential candidate, Nelson Chamisa, who is challenging the ruling Zanu-PF's Emmerson Mnangagwa for the presidency, has been threatening to boycott elections scheduled for July 30.
Chamisa's threats, on one hand, reflect serious doubts among his supporters, that the governing party, as in previous elections, will take seriously the will of the people. And, on the other, this restive behaviour indicates that some in the opposition have become weary of participating in elections whose outcomes are almost always pre-ordained. Also those who have been pushing for the boycott in the opposition understand the devastation that his party's absentation can cause on the legitimacy of the vote.
However, probably emboldened by huge crowds at his rallies, the most recent Afrobarometer survey which shows that his support has jumped by 6%, pressure from a determined group within the opposition that desperately wants an election, and probably pressure from one or two foreign governments, the ruling party's prayers seem to have been answered - Zanu-PF was thrilled, a development that should be telling - when on Wednesday, Chamisa announced, through a press conference that he and his party would participate in the elections.
This decision by the MDC Alliance is unwise for two main reasons: First, Zanu-PF has already "won" the elections.
All they are working on are the logistics of the margin (by what percentage should the result come? Should it be an ouright win, or should there be a second round of presidential elections for appearances' sake?); on how to make the result acceptable to voters and international community; and lastly, on strategies to contain potential post-election violence.
Second, even if we are confronted by a highly hypothetical situation in which the opposition wins, the ruling party and the security sector, despite their assuarances to the contrary, have already indicated in various ways, and using several proxies, that they will not concede.
Rigged elections
While Mnangagwa has been desperate to paint a picture of a nation that will have credible elections for the first time in years, the reality about the post-Robert Mugabe electoral environment is complicated. Indeed, there are a number of pre-electoral violations which prove that rigging started well before the nation even began talking seriously about elections.
First, rules, if one could even speak of rules in the upcoming sham election, are staked against the opposition. For example, constitutionally, particularly during election periods, every political party is supposed to have access to state media, which the opposition has hardly been given.
Even less excusable is the fact that on the few occassions that Chamisa and the opposition have appeared in state print media, television or radio, they have been featured only when the reportage was largely negative or skewed against them, giving Mnangagwa's party an unfair advantage over his rivals.
Second, the Zimbabwe Electoral Commission (Zec) is an electoral body that is constitutionally mandated to adminster elections. But, it appears to have little control over the electoral process. Indeed, the opposition underestimates the extent to which the security sector, in particular, the military, controls elections. The electoral body exists only for appearance purposes and to act as an announcer of what the military would have decided.
Third, intimidation has been going on across the country with reports of the military having been deployed in the rural areas several months in the run-up to the elections. And, there are also reports that ruling party officials have been recording voter slip bar codes, with the aim of intimidating those who might vote for the opposition - Zanu-PF officials have claimed that they will be able to trace voter preferences through these slips.
Fourth, Zanu-PF has also used state resources to fund its campaign. The use of security sector resources is a case in point. During their primary elections, Zanu-PF used police officers as polling officers, and police vehicles to carry ballot papers accross the country.
Mnangagwa and his deputy, Constantino Chiwenga, have used state helicopters to carry them to various campaign destinations. Not only are these violations of electoral laws, but they also give Zanu-PF a greater advantage over the opposition, creating an unlevel playing field.
Lastly, and most worrying, are serious concerns with allegations that the new electoral register includes up to 250 000 "ghost voters". Some estimates claim that there are far more ghost voters than that. These figures constitute more than 10%, huge enough to sway the election outcome in favour of the incumbent and ruling party. Zec has refused an independent audit to be carried out of the voters' roll, and this is enough reason for the opposition to boycott elections.
Such electoral malpractices, whose cumulative effects usually have hidden but devastating impact on electoral outcomes, are just a microcosm of a systematic and staggering rigging process that has been underway since the 2013 elections. This makes balloting on Monday an event less deserving of being understood as an election.
Military factor
In theory, though Mnangagwa's deep unpopularity presents the best opportunity for the opposition for years, the painful reality is that the architects of the current regime - Mnangagwa, Chiwenga, the war veterans and the military - see their roles in post-Mugabe Zimbabwe not as a function as most political societies would do, but as an entitlement that should not be disturbed even by an electoral upset. Resultantly, an electoral outcome not favourable to them will simply be subverted.
There is substantive evidence to support this proposition.The president, apparently contradicting himself to have "free, fair and credible" elections, has on various fora been leading with rhetoric that gives clear indications that regardless of the outcome of the elections, he and his party are not prepared to move an inch from power.
For example, he has since accepted the "prophecy" by a local church that he will win the July presidential election. Also, Mnangagwa told industrialists in Gweru in June this year that he would still be leading the country in 2030, an utterance which election watchers have taken to mean that he, and his government are unlikely to concede in the event of losing the elections.
As if not to be left out, some of his liutenants in government and party have even been more open about the ruling elite's position. For example, Deputy Finance minister Terence Mukupe has warned the opposition that the military will not allow Chamisa to run the country. These utterances echo the 2008 election developments in which, though widely believed to have been won by the late MDC leader Morgan Tsvangirai, the military and Mnangagwa are believed to have blocked a transition of power to the opposition.
Aware of the impact of these utterances on the world's perception of the regime, in a convoluted and striking stunt, the military has since issued a press conference. However, its statement actually left more questions than answers. For example, they did not denounce their past statements that they will not salute a leader without war credentials, nor have they been clear about how they will respond to Chamisa's victory, other than saying that they will "salute him".
In other words, despite these attempts at reassurances by the military, it would take a pathological form of optimism to entertain the possibility that the unreformed security sector that is backing a coup government will hand over power to the opposition.
Why boycott?
A senior bureaucrat who was at the centre of the November 2017 coup, and who also doubles as a permanent secretary and presidential spokesperson, George Charamba, has already warned that this year's elections have very little to do with contestantions between the opposition and ruling party, but are about the government's attempts at re-engagement with the international community, and also legitimacy. The opposition would do well to heed such a warning.
What Chamisa's aim should be in this presidential election is to deny Mnangagwa the legitimacy that he is desperately seeking by boycotting the elections. Due to his large support, Chamisa's boycott is likely to result in a large section of voters who might vote for him staying away. This move will not only undercut efforts to gin up enthusiam for an election which Mnangagwa and coup leaders are meant to showcase as a "new dispensation", and also deny Mnangagwa the margin of victory that his aides and the military have already planned for him, but the resultant lowering of the turn-out by a wide margin, could also make a difference between an acceptable level and an election that falls short, which in turn could expose the lack of legitimacy of the electoral system.
However, there is an argument being made by those who support the opposition's participation in the elections; the usual retort that is often thrown around is that giving up a vote in order to voice a larger grievance is a gamble that has worked in very few instances. An oft-cited study is that of Matthew Fankel 2010, in which he found out that out of 171 cases of election boycott, only four cases were successful.
But analysts should understand that there are dangers in comparing Zimbabwe - and other states run by liberation movements in Africa for that matter - to other cases. Its politics is highly exceptional. As in Angola, Mozambique or South Africa, the southern African nation's political class is a liberation movement that has an astounding sense of entitlement. Its group of politicians, according to sociologist Max Weber, who understood politics as a vocation; politics is the politicians' whole life. As a result, the protection of power is more important than interests, property and life.
MDC has spent the last two decades attempting to break the regime's hold onto power through participation in flawed elections. The results have been the same; in a sophisticated way, elections have served to strengthen the regime.
Yet, the only time that Zanu-PF was seriously weakened in post-colonial Zimbabwe, was when the opposition abstained from elections in the second round of the 2008 presidential elections, compelling a desperate Mugabe to negotiate for a coalition government with the opposition. To date, out of the seven liberation movements in Africa, Zanu-PF remains the only one to be forced to share power with the opposition. And, it was the pressure of a strong opposition's absentation coupled with international pressure that almost defeated the ruling party.
What to boycott?
Boycotts are not wasteful and tragic if the opposition has a strategy to make them hurt the regime. In the case of the Monday elections, the MDC does not need to embark on a blanket boycott. But the abstention needs to be targeted exclusively at the presidential elections, and Mnangagwa in particular. This is for two reasons:
First, Mnangagwa is the man who is behind the push for a "new dispensation". In other words, he is the one who is therefore desperately seeking legitimacy through piecemeal political and economic reforms and promise of a free, fair and credible election.
Also, for a man who is very much conscious that the world is aware of his atrocious past human rights record and now coup regime, Mnangagwa is a man who is seeking redemption. Abstentation from the elections will deny him both - international legitimacy and redemption. In fact, the boycott might have a strong "pyschological" impact on the president and his regime, forcing them to default into the Zanu-PF mode of repression and economic mismanagement.
Second, Zimbabwe is a presidential democracy, with the executive having powers to run the country even if he has weak legislative assembly support. As previous experiences demonstrate, Zanu-PF is likely to hold on to the presidency at all costs and let go of council and parliamentary seats. As a result, it is futile to participate in a presidential election which everybody knows that the ruling party will rig.
Legitimacy
There is a compelling story to tell about election participation, but not in Zimbabwe. If Chamisa takes part in the presidential election, he would have demonstrated that he has learnt and forgotten nothing from his party's previous bitter experiences.
Tinhu is a political analyst based in Harare.
Source - the independent
All articles and letters published on Bulawayo24 have been independently written by members of Bulawayo24's community. The views of users published on Bulawayo24 are therefore their own and do not necessarily represent the views of Bulawayo24. Bulawayo24 editors also reserve the right to edit or delete any and all comments received.