Opinion / Columnist
Zimbabwe Election Scenarios
27 Jul 2018 at 19:51hrs |
Views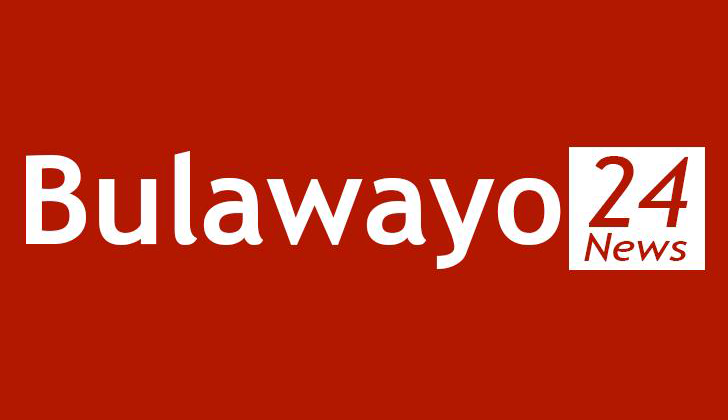 ED is doing all he can to survive the election. His defeat by the opposition would mean more than just a defeat. He's fully aware that winning this election is the only way he can continue to live at least freely in Zimbabwe. The same applies to his entire LACOSTE cabal. They are fully aware that Chamisa has the backing of Robert Mugabe and the G40 network. These are the same people who fired him from power. And it makes him realise what he faces when nolonger in a position of power. On the other hand, the G40 guys in exile badly need to come back home to Zimbabwe and are fully aware that a victory for ED shall comdemn them to a life in exile for quite a long time. This is where the real war is. When ED looks into Chamisa's face he dosen't see a mere 40 year old candidate, who is the age his son. What he sees is Mugabe and G40. Now going back to recent history, when ED was fired by Mugabe from the party and government, he subsequently went into hiding and within 12 hours, he had escaped from the country. Why? What was he running away from? What criminal case had he committed? We can still ask a few more questions but the point is, the man himself knows that he dosen't have free space to live in Zimbabwe witgout the the insulation of power hence all th frantic efforts to rig the elections; the people's victory for that matter. Its ment just to secure his personal.safety and that of his fellows.
But here comes yet another interesting version. To me, ED seems to be plotting to rig mostly the Presidential election. It leaves all the ZANU PF MPs and councillors vulnerable and open to defeat. That's yet another danger now. Yes, he is going to be announced winner of the Presidential elections winning in spite of the possibility that his party win garner less than 63 parliamentary seats or 30% at most. In this case he'll be faced with a Parliamentary impeachment based on a vote of no confidence. This exercise is going to be coupled by a national uprising followed by civil unrest in Zimbabwe. Hence in any case the situation will be ungovernable. He'll definitely be forced to quit, one way or the other. Eventually, the voice of the people shall carry the day. It's certainly going to be the people's victory in the end. May God help Zimbabwe. The following are the possible scenarios on the election outcome:
Scenario 1.
Rig the Presidential vote
Zanu PF and the Junta knows fully well that the power lies in the Presidency, so all efforts will be on rigging for ED and sacrifice parliamentarians and councillors as indicated above. Their thinking will be to use this scenario to say to the World, people have spoken and ZEC has done its job freely and without interference or manipulation. This war cry will be meant to mute resistance to the return of Mnangagwa to State house. Remember the slogan, it's ED pfee, not Zanu PF Pfee.
Scenario 2.
The main challenger, MDC Alliance leader, Advocate Chamisa, may reject the results, go to SADC to appeal and also call on mass public disobedience campaign and demand the stolen vote. This will be unpalatable to the regime and go hard on demonstrators, by so doing losing international support and investment.
Scenario 3.
Run off, this is dice for the regime and Mnangangwa, because the reality is that if a run off is instituted, most parties including those currently outside MDC Alliance umbrella will be forced to back Mr Chamisa,and ED and company will be history. The Zanu PF cabal is equally aware that rigging a run off will be near impossible, so it's either outright rig to win in first round or face exit from power.
Senario 4.
Zanu PF factions not agreeing on wayforwad.
In case of Zanu PF factions going into crisis mode and starting to openly disagree on a run off and surrendering power, this is most likely a position the Coleg faction of Chiwenga and military may consider with Lacoste camp opting to fight for dear life in the run off so as to realise their dream of bringing investors and creaming everyone off. These factions may lead to a new Coup.
The role of observers and unity of opposition parties is going to play a critical role, if MDC Alliance is to go for a run off, they will need to negotiate with other parties fairly and not consider the Alliance document sacrosanct. The ace card Adv Chamisa and team may have,is if in parliament, opposition parties combined commands two third majority, he can have some leverage to say look, we can have Prime Minister and Deputy Prime Minister to offer to other parties outside Alliance umbrella.
Above all, these elections are about the country and generations to come,for a change let everyone put the country and People First, not be egotistical in talks to pave way for a new Zimbabwe.
Scenario 5

Mnangangwa may choose to be defiant and declare himself winner even when in Parliament he has less seats to insulate him. He can be impeached in first quarter of parliament and the country can be looking at another election soon.
However, Chamisa has his own bag of challenges. His main Achilles hill will be his ability to attract the buy in and support of those he disregarded or disappointed in the past. These include bit not limited to the MDC T led by Dr Khupe, PRC led by Dr Mujuru, CODE by Mr Mangoma and the the security cluster.
Sikhumbuzo Ndiweni
Political analysist: writing in his personal capacity.
Source - George Mkhwanazi
All articles and letters published on Bulawayo24 have been independently written by members of Bulawayo24's community. The views of users published on Bulawayo24 are therefore their own and do not necessarily represent the views of Bulawayo24. Bulawayo24 editors also reserve the right to edit or delete any and all comments received.