Opinion / Columnist
Chamisa or Mnangagwa: It's the economy stupid
29 Jul 2018 at 10:25hrs |
Views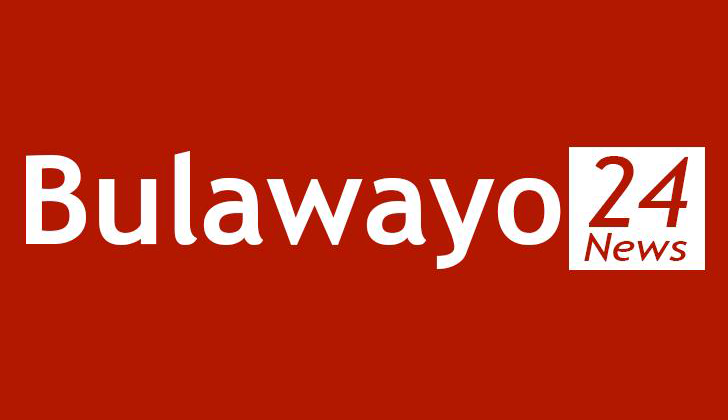 TOMORROW, standing in the small voting booth, with pen in hand, looking down at the 23 names of presidential aspirants on the ballot paper, there's little doubt the voter will be making a crucial decision that will impact on the economy.
Like the 46-year-old governor of Arkansas in the United States of America back in 1992, Bill Clinton, who ran successfully for the presidency, Zimbabwean voters will be saying: "It is the economy, stupid!"
For years on end, Zimbabweans have waited in anticipation of a government that will bring normalcy to their lives. They have endured hardships, poverty and all the attendant hardships for too long.
Out of the 23 names, two are most likely to be leading the next government and they are the incumbent, President Emmerson Mnangagwa and MDC Alliance presidential hopeful Nelson Chamisa.
Mnangagwa's economy
Leader of the ruling party Zanu-PF, Mnangagwa promises to transform Zimbabwe into a middle-income economy by 2030.
The World Bank defines middle-income economies as either lower middle-income economies, which have a gross national income (GNI) per capita of between $1 006 and $3 955, or upper middle-income economies whose GNI per capita is between $3 956 and $12 235.
When Zanu-PF released its manifesto in May, the party merely talked of middle-income status, a very vague definition given that at Zimbabwe's current GNI of $910, the country would need to up the GNI by $96 to achieve middle-income economy status.
Last month Mnangagwa said he would in no time drive Zimbabwe's economy to a GNI per capita of $3 500, making it an upper middle-income economy. This, he said, would be based on an annual growth rate of 6%.
However, in a post shortly after the release of the Zanu-PF manifesto, former deputy prime minister Arthur Mutambara dismissed Mnangagwa's claims as unattainable.
Under the rule of 70, Mtambara said: "For Zimbabwe to double its GDP per capita by 2030, that is, attain a GDP per capita of at least $1 944, it needs to grow by about 6% every year for the next 12 years - which is a tall order.
"China did it though, but it is not easy. In Zanu-PF's vision what is the target growth rate for Zimbabwe for the next 12 years to 2030? In the manifesto there is a target of attaining a growth rate of at least 6% per annum over the period 2018 to 2023. What happens beyond 2023? They do not tell us."
Using geometric growth, based on Zanu-PF's proposed growth rate, the GNI per capita would grow to $1 217 by 2023.
From there, the Zanu-PF government would have to maintain a growth rate of 16,28% through converting the cumulative growth rate to an average growth rate to reach $3 500 GNI per capita over the next seven years to 2030.
But, using American stock exchange Nasdaq's top five fastest growing economies report within Bhutan growing at a rate of 11,1%, Ethiopia (8,7%), Ghana (8,1%), Cote d'Ivoire (8,07%) and India (7,73%), achieving a 16,28% growth is simply impossible.
Zanu-PF hopes to achieve growth through tourism, manufacturing, improvement in ICTs, better health care services, fiscal and debt sustainability, foreign direct investment (FDI) and domestic investment, and housing.
"It takes large investment in education, development of export manufacturing, which creates jobs for rural migrants (but which may be harder today because of the huge increase in robots); reasonably free markets so people are encouraged to start firms; stable governments with no civil wars or other troubles; and stable global markets for key crops or products," American economist and Harvard University economics professor Richard Freeman said.
Given this scenario, it would appear Zanu-PF really has no plan to revive the economy, at least in the long-term.
Chamisa's economy
Leading the main opposition coalition, the MDC Alliance, under its manifesto released last month, Chamisa said his party hoped to grow the country to a $100 billion economy by 2028.
This is premised from an average annual growth rate of 10%, average inflation rate of 6%, and savings exceeding 25% of the gross domestic product (GDP).
But according to ZimFact, an independent fact-checking think-tank, growing the economy to $100 billion within the envisaged time frame is just not possible.
ZimFact says judging by the MDC Alliance's 10% annual projected growth rate, Zimbabwe's economy can only grow to between $28 billion and $30 billion over the next eight years, far below the $100 billion mark forecast by the opposition.
Using the GDP as stated by the World Bank in 2017, the geometric growth by 2028 would be $46,28 billion. This growth is predicated on infrastructure development, mining, tourism and FDI exceeding 25% of GDP, and a stable monetary policy environment.
The United States in 2009 after former president Barack Obama was sworn into office, also worked on infrastructure development to create jobs following the 2008 global economic recession.
The Chamisa-led MDC Alliance's plan is to focus on mining, agriculture and tourism sectors in the first five years; and health, education, ICT, distribution and financial services in the last five years of the 10-year period.
Zimbabwe has the potential to be in the world's top 10 largest producers of the following minerals: gold, platinum, lithium, chrome, nickel and tantalite, according to South African firm Emergent Research.
Given this scenario, it would appear that the MDC Alliance plan may deliver growth, which nonetheless cannot match their $100 billion target, but it will be growth all the same, limited as it will be by the speed of implementing relevant policies.
"To get a 10% growth rate is difficult in any year and hard to maintain for 10 years running, but not impossible. South Korea did it in the 1960s-1980s and so did some of the other Asian miracle countries like Singapore, Taiwan and China in the 1970s-2000s, though all have seen slower growth over time," Freeman said.
"The fast growing economies of Vietnam, Cambodia and Laos do 6% to 8% per year in the last decade so that might be a more realistic target.
"But Zimbabwe had such a big loss in GDP in the 2000s that it might be able to grow fast.
"Countries that have bad economic spells often have rapid recoveries, as you had in 2010-11. But 10% growth will not in a decade expand the economy six-fold. It would be 2,5-fold, which would be wonderful in any case."
Current economic situation
American writers Michelle Gavin and Todd Moss described Mnangagwa's slogan about the economy being "open for business" as a charade.
"This kind of rhetoric may be encouraging, but it does not square with the facts. Zimbabwe's economy is in a perilous state.
"The government is more than $10 billion in debt and there is almost no physical cash in the country.
"Civil servants - the tiny lucky minority with formal jobs - are supposedly paid in United States dollars, but there are few actual dollars in circulation," Gavin and Moss said.
"A friend recently waited hours at the bank for his $20 daily withdrawal allowance, only to be given a plastic bag of 10-cent 'bond coins'." In Zimbabwe, even fake money is in short supply.
"The government knows that it needs to address the cash crisis and create jobs.
"But it seems highly doubtful that the very same people who destroyed Zimbabwe's economy through mismanagement and theft have suddenly seen the light and can now credibly pilot a turnaround."
The two added that "the leaders of the economic policy team, Finance minister Patrick Chinamasa and central bank governor John Panonetsa Mangudya, were both Mugabe-era relics.
"Given their track record, one would need hard evidence to believe that this is a new era for the economy."
Gavin is a senior fellow for Africa Studies at the United States-based think- tank Council on Foreign Relations while Moss is a former deputy assistant secretary of State in the George W Bush administration.
The article appeared in Foreign Affairs, an American leading forum for serious discussion of American foreign policy and global affairs.
"Few of the heralded reforms have actually been implemented. Government wages still gobble up more than 90% of state revenues.
"Plans for repaying old loans depend on mystery saviours and magical thinking about investor largesse. A highly touted anti-corruption campaign is little more than a selective attack on political opponents," Gavin and Moss said.
"And the government's courting of international investors is less about true private commerce and more about securing sweetheart mining and trade deals for companies controlled by the political and military elite."
Source - the standard
All articles and letters published on Bulawayo24 have been independently written by members of Bulawayo24's community. The views of users published on Bulawayo24 are therefore their own and do not necessarily represent the views of Bulawayo24. Bulawayo24 editors also reserve the right to edit or delete any and all comments received.