Opinion / Columnist
Goodbye history, hello tomorrow!
30 Jul 2018 at 05:47hrs |
Views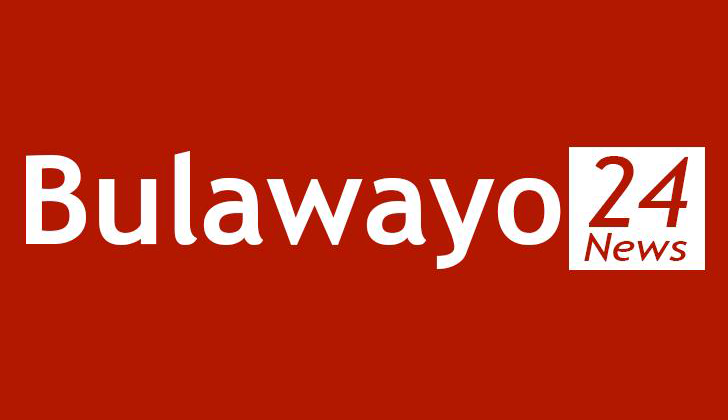 Yesterday, former president Robert Mugabe convened a press conference at his Blue Roof mansion in Harare's leafy Borrowdale surburb. In many respects the press conference was fascinating - but at the end of the day, it left a very bad taste in the mouth. How does one begin to unpack the charade?
Mr Mugabe represents the past that Zimbabweans do not want to associate with because of his errors of commission and omission. (To be fair, he did some admirable things that ought to be acknowledged and celebrated. Only Mr Mugabe did well to undo the good things that he did because of his self-centredness and hubris.) No one exactly misses him. And there he was yesterday, representing the past that has been wrong with Zimbabwe, himself a veritable fossil of a man that clearly saw the best of his days, including physically and mentally.
Those days are past. For better. Mr Mugabe was trying to set the agenda for today's crucial election, a key fixture that he used to dominate. He did that for close to four decades, until November 2017 happened which saw multiple forces from the party, the general populace and the military ranged against him. On the fine afternoon of November 21 he resigned, stopping a process of impeachment that was taking place. Already, his party, Zanu-PF, had recalled him. These events have not quite registered in Mr Mugabe's mind - a whole nine months after. To him, he is still the best thing to happen to Zimbabwe after sliced bread. And powdered milk - the Cremora brand, perhaps.
As he sat uneasily at that press conference giving us one of his well-worn monologues. He complained about his house whose roof he told us was sagging and needed Chinese engineers to fix it. He complained about the perceptions around his wife - his Grace. He then made his big announcement: that he was not going to vote for Zanu-PF. He says the party has tormented him, quite a gaping irony for a man who has been treated with kid gloves as it is known that in other times and places he could have faced sterner treatment. He could as well have been not with us, as events of November 2017 could have left him out in the streets facing uncharitable and bloodthirsty crowds. The example of his opposite number in Libya, Muammar Gaddafi, is pertinent. This totally eludes Mr Mugabe, and also his wife and their hangers-on. Mrs Mugabe was enthusiastic in urging her dear old Bob to pronounce himself on his choice for who leads the nation post-July 30.
He said he was not going to vote Zanu-PF. He said he was not going to vote Joice Mujuru or Thokozani Khupe. His not-so-unstated choice is Nelson Chamisa, leader of the opposition MDC-Alliance. He even hopes to meet him after the election as the winner. There are so many things to note from Mr Mugabe's press conference. Zimbabweans vote today. By and large today's vote signals the end of history. It is also the end of Mr Mugabe as a factor or fixture in the national narrative.
The past few months have been of transition. After the elections it will be a whole new story. Good morning Future. Goodbye, post-Independence Zimbabwe. We are in a new post-post independent Zimbabwe. We are increasingly hearing about notions of a Second Republic. The most curious thing is that whoever wins, the idea of a Second Republic remains pertinent.
Zanu-PF candidate Emmerson Mnangagwa, Mr Mugabe's successor and long-time lieutenant, has shown that he will do things differently from his former boss. He is not a divisive and ideological (much less demagogic) figure as a person and statecraft will be a whole new different way under him. He has promised to engage and re-engage. He is already doing that, witness the mending relations between Zimbabwe and Britain and the European Union.
The United States of America, which we imagine want a couple of pounds of flesh for their role in Zimbabwe, namely instituting legislation and exerting other pressures on the poor Southern African country, will eventually come around. It will be a purely business transation. Call it realpolitik.
It will happen. A new culture is also setting in: of a tolerant Zanu-PF Government that allows citizens to enjoy their rights and freedoms which were elusive under the leadership of Mr Mugabe. Emmerson Mnangagwa is an enigmatic character. He describes himself as soft as wool. His temperament as a leader is what has been the difference between the past and the present. And the future also. There can be no prizes for guessing that if Mr Mugabe were around Zimbabwe would be a virtual war zone in this election season. The national mood would have been foul.
The international community would be on its toes, while the traditional detractors - the detractors and opponents that Mr Mugabe made - would be sharpening their fangs. Zimbabwe would still be Zimbabwe, the pariah. But things have changed. Let us pursue the idea of the so-called Second Republic further.
In the unlikely event that Mr Mugabe's choice for President - Nelson Chamisa - wins, Zimbabwe will still have a whole new path. It will be a marked departure from the leadership of a revolutionary, independence party and a prospect that will potentially change the politics of the region. We do not know the ideology of the MDC-Alliance under Chamisa, and even less sure about how he can lead a beautiful, rich country like ours. Yet, even for those endowed with the rich imagination that sees an MDC-Alliance win, it will be a whole new Zimbabwe altogether.
This about makes it. Zimbabwe has the choice to vote for change with continuity in Emmerson Mnangagwa and change (perhaps for change's sake) in Nelson Chamisa - and forgive us for pitting it into a two horse race, which really is what it is.
Harare gave us good, contrasting optics as the two major parties had their rallies within the same radius on Saturday. The rest of the field - some 20 other presidential aspirants and 55 parties - comprise anything between nice people who shouldn't be anywhere near this dirty game called politics; good women and men that are not popular enough; and some good jesters to make things light-hearted. This is why, for all the blood and iron likely today, it will make a good story to tell our children, and hopefully the children of our children. Good morning, tomorrow!
Source - the herald
All articles and letters published on Bulawayo24 have been independently written by members of Bulawayo24's community. The views of users published on Bulawayo24 are therefore their own and do not necessarily represent the views of Bulawayo24. Bulawayo24 editors also reserve the right to edit or delete any and all comments received.