Opinion / Columnist
Whither ZAPU: The morning after
03 Aug 2018 at 11:35hrs |
Views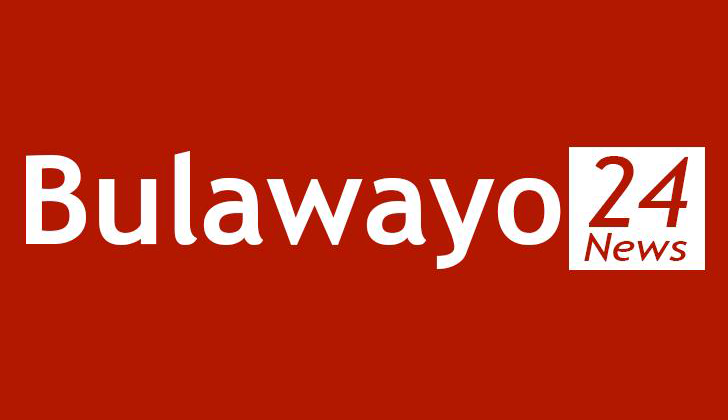 Now that the 2018 plebiscite has emphatically placed my party ZAPU in its rightful political space, it is time for members to sober up to reality. Let me begin by congratulating all those who stood in these elections under the banner of ZAPU. You are heroes for the sacrifices in time and resources you made. Posterity shall forever be grateful for sustaining the pulse of the party under extremely trying conditions.
Suicide Mission
These brave soldiers of ZAPU who stood in the 2018 national elections can be likened to the Chinhoyi Seven who perished at the hands of the Rhodesian Police on the 28th of April 1966. The Seven guerrillas were sent to battle ill-equipped, ill prepared and lacking basic strategic military planning. Consequently, they all perished in one of the most famous battles which later gave birth to the first republic in 1980. These ZAPU heroes of the second republic didn't fare any better, suffering the same fate (albeit only in political terms). Fortunately, most of the contestants who were suffocated by the combined force of ZANU PF and MDC Alliance are still young. As a result, they lost a battle and not the war. It is for that reason that this misfortune must be viewed as a lesson for future, and even more taxing battles ahead.
Suicide Factory
The horrific show by all ZAPU candidates on the 30th of July 2018 can be traced back to its sham congress of 24-27 August 2016. Metaphorically, a baby conceived on the night of 27 August 2016 was unsuccessfully delivered on the 30th of July 2018. A sham congress begets a sham polls outcome. The conveners of that congress are guilty of infanticide. The poorly choreographed charade, where delegates were collected randomly from the streets, managed to massage the egos of those seeking endorsement, but failed dismally to translate into votes. The number of "delegates" who attended that congress are almost double the number of people who voted ZAPU countrywide in the past elections. It confirms that you just needed to be a member of mankind to attend, yet congresses all over the world are attended by bona fide members of that party. The ballot box of 30 July 2018 echoed that reality with precision.
Suicide Preparation
The timing of the ZAPU congress gave us a good head-start in preparation for elections set for July 2018. Our opponents, ZANU PF were engaged in mortal combat grappling with succession battles to replace Robert Mugabe. On the other hand, MDC-T was under the guidance of a bedridden Morgan Tsvangirai. As fate would have it, both parties lost their luminaries a few months before the elections, bringing unprecedented turbulence in both camps. While this happened, ZAPU was either a nonchalant spectator or sleepwalking or both. While ZANU PF reshuffled their cards 9 months before the elections, MDC had just 5 months to find a winning formula. ZAPU had around two years. For two years, ZAPU hobnobbed from one coalition group to another, first enjoying a short-lived romance with Mangoma's CODE before rumours surfaced that the junta which deposed Robert Mugabe was working with President Dumiso Dabengwa and had secured a role for him in the new administration. Sights of the Black Russian sanitizing the coup in South Africa didn't help matters either. Fortunately, nothing came out of it. Next stop, and on the eve of nomination day, President Dabengwa announced his decision not to contest the elections in favour of firebrand upstart Nelson Chamisa. The timing was certainly meant to cause shock and awe against enemy camp. Instead, it produced a spectacular ricochet on unintended targets. Many in ZAPU were shocked beyond disbelief. I personally supported President Dabengwa's decision for two reasons explained below.

The Last Dance
Firstly, forcing President DD to contest the Presidential race was certainly going to be an act of embarrassing our icon. He is a hero whose profile has suffered multiple body blows in the later years of his political career and all well meaning patriots had a duty to strategically preserve the memory of this icon by keeping his name as far away from the ballot as possible. Dr Nkosana Moyo, Joyce Mujuru, Thoko Khuphe will be testimony of the ruthlessness of Zimbabwean politics. Secondly, his endorsement of Nelson Chamisa further enhances his profile for someone who fought for the liberation of our country, and at the right time, handed over the button of leadership to the next generation. That, for me, is unparalleled patriotism. Its legendary. It's a bold statement of selflessness. To confirm that he didn't fight for himself or his immediate families. Zimbabweans must take a bow for this great man. Meanwhile his peers, the guerrillas who sent the Chinhoyi Seven to their slaughter, recently garnished their perchance to entitlement with a slogan "Chinhu Chedu" which means "Our Thing". They swear that because they participated in the war, nobody else should be allowed to lead the country. As if taking a cue from President Dabengwa, former President Robert Mugabe also endorsed Nelson Chamisa. Many will argue that Mugabe did it just to get back at his erstwhile comrades. Be that as it may, President Dabengwa led the way for the opposition upstart Robert Mugabe to follow.
However, in the end, this did not seem to have enhanced the fortunes of Nelson Chamisa. In the absence of credible evidence of collusion and rigging by ZANU PF and the electoral body, it is fair to assume that the double endorsement at best didn't add value and at worst backfired. Whatever the case, this must be the loudest signal that President Dumiso Dabengwa cannot continue on the dance floor. The music is different, the beat faster and the lyrics incomprehensible for his age. This was his last gig, and instead of cheering, spectators are jeering.
The last nail on the coffin is the number of votes our candidates received in their respective constituencies. The embarrassment is beyond measure. The national organizing secretary of the party was blessed with a paltry sixty votes in his attempt to become a Member of the National Assembly. The NOS is the heartbeat of the party. An organizer must be organized. Please don't get me wrong, he remains a hero for sacrificing his time and resources to stand on my behalf while I watched from the terraces, but for a party with a rich history as ZAPU to engage in such a lame attempt is not acceptable.

The Intelligence Supremo
The Black Russian is a very soft-spoken operator. One wonders if his aloofness is by design, training or birth. His cold face masks a sharp military and intelligence mind. His head is home to a treasure trove of war, agreements, painful episodes, betrayal and endless secrets spanning over 50 years between Africa South of the Sahara to Russia. He is a moving encyclopaedia of the rise and fall of one Robert Mugabe. But the Black Russian himself never rose, and, never fell. The reason he never rose is none other than Emmerson Mnangagwa, the current President of Zimbabwe. He has managed to outwit my icon from dusk to dawn, from left to right. The defeat of ZAPU in 1980 by ZANU was down to ruthless intelligence by ED against his peer who chose to play by the book. The crackdown on ZAPU, which led to the incarceration of DD was again down to one man, ED. The Goromonzi conference, which led to DD leaving ZANU PF has its under-currencies to the gamesmanship of the ED camp. The removal of Mugabe, and the dummy which was sold DD by ED, was down to his chicanery. ED has achieved in 9 months what DD has tried, and failed, in twelve years. Now ED is set to be the elected POZ, when DD is set to pose, for good this time, his political career. We should, however, celebrate that he is still standing. All his peers of his rank or better have passed on. Josiah Magama Tongogara, Rex Nhongo and Lookout Masuku come to mind. To have him around as fit as he is, is a blessing to our generation.
Way Forward
There are several lessons to draw from this election. First, ZAPU needs to identify and deploy competent cadres. This can be achieved through calling a legitimate congress, even if delegates are a mere 200 people who are genuine members of the party. If ZAPU stands a chance to do better in 2023, this must be done before the end of 2018. Secondly, the so deployed cadres must be able to correctly decode the frequency of the voting patterns across the country to be able to set an agenda that speaks to those issues. They must desist from setting an agenda they think is good for the people. The people, by voting the way they did, are sending an encoded message to parties. Those who can crack the code will win 2023. They must desist from riding on yesteryear glories and tribulations. Yes, ZIPRA was a mean machine, yes ZIPRA operated with MK of ANC. Yes, ZAPU was a top ally of Russia. Yes, ZAPU was a top ally of ANC. All that is now history which must be preserved. But it must never be a tool to win hearts. Russia has moved on. Putin has no business thinking about the vanquished. ANC is in bed with ZANU PF. ZAPU has lost its bargaining currency to those former allies. The gloss was ruthlessly dealt with by Gukurahundi. Even Gukurahundi itself has lost value as a political currency. July 30, 2018 proved beyond doubt that people have either forgiven or forgotten or both. They dumped ZAPU in its former traditional strongholds and chose the perpetrators of the genocide. Not only did they do that, they showed so much affection for the poster boy of the genocide, Emmerson Mnangagwa himself. Nothing tells you of a people on the move than that. They dumped MRP, the youthful torchbearers of Matabeleland self-determination advancing the agenda of a two states solution by choosing the MDC Alliance in Bulawayo where MRP was the most visible, and sometimes nonsensical to the state. These are the frequencies the new ZAPU leadership should tune in to. MRP set themselves up for an unofficial referendum, whose result this election delivered with the clarity of a sniper. Mthwakazians unequivocally rejected a passport arrangement to visit Harare and vice versa. They prefer the continuation of the battle of Zimbabwe between Highlanders FC and Dynamos FC. Anyone who chooses the opposite is sure to be thoroughly punished come 2023.
Next, ZAPU must connect their agenda to the decoded frequencies and start active application of their policy narratives at local levels even one province at a time. Robust activism at local levels will connect the party to the voting public. ZAPU must be seen holding local municipalities to account by leading from the front. ZAPU must be firmly with and among the people to show that they can be an alternative. Finally, ZAPU needs to find ways of building a war chest for 2023. For ZAPU to have at least $1 million for elections in 2023 they will need to raise $17,000 a month beginning September 2018. That is what visionaries do. They have a "giraffe anointing" to quote Nelson Chamisa. But all this will not happen if the party fails to take decisive action to rebrand and retire some of its legends. But these legends must not be retired the Robert Mugabe way. They must be retired with the dignity they deserve to preserve the institutional memory of the party and the general political terrain. Attention must be given to ensuring that those who inherit the stewardship of the party are willing and capable to engage robustly in the marketplace of ideas and can do so without fear or favour. The current situation where nearly all members of the NEC cannot articulate the brand widely even in this age of free and open media in the form of social media is a monumental disgrace. Political gamesmanship is visibility and clarity in delivering your agenda to the people. To rely on past glory and Gukurahundi for sympathy allegiance is political stupidity.
Views expressed above are personal.
Mso can be contacted on msondlovu8@gmail.com
Source - Mso Ndlovu
All articles and letters published on Bulawayo24 have been independently written by members of Bulawayo24's community. The views of users published on Bulawayo24 are therefore their own and do not necessarily represent the views of Bulawayo24. Bulawayo24 editors also reserve the right to edit or delete any and all comments received.