Opinion / Columnist
The writing was always on the wall
05 Aug 2018 at 09:44hrs |
Views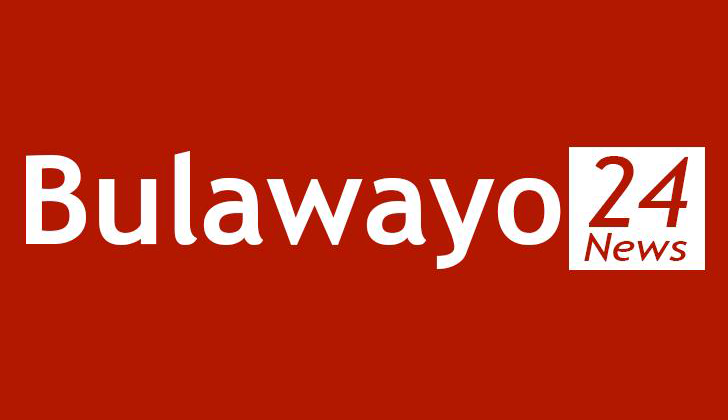 The just-ended election was always for Zanu-PF to lose, as - judging by strategic errors of commission and omission - the opposition MDC-Alliance made several fatal missteps, especially after the Nomination Court sat on June 14.
In an Op-ed titled "The numbers that are making the opposition fretful", published on July 8, The Sunday Mail highlighted that "political intrigue and grumblings associated with the ascension of MDC-Alliance leader Mr Nelson Chamisa to power, including the inherent intricacies and complexities of trying to harness a motley of variegated political interests, seem to have put the Alliances' knickers in a twist".
Strongholds
For the MDC-Alliance to win, we observed, there was need for the party to retain a vice-grip on its strongholds of Harare and Bulawayo, while deploying an effective campaign in the Zanu-PF strongholds of Mashonaland Central, Mashonaland East, Mashonaland West, Midlands, Masvingo and Matabeleland South.
But in Harare, the coalition became unwieldly, fielding double candidates in Mabvuku-Tafara and Harare South.
While they held on in the former, they fell in the latter, where the two Alliance candidates (Shadreck Mashayamombe - 21 366, and Samuel Saurombe - 7 816) split the vote and were clobbered by Zanu-PF's Tongai Mnangagwa (24 503 votes).
In Bulawayo, they conceded one of the 12 seats, Bulawayo South, to Zanu-PF.
And the political transition in November last year seems to have won over some supporters to Zanu-PF, as the revolutionary party's numbers grew appreciably.
Zanu-PF's campaign message found takers across the country.
In Mashonaland Central, which delivered 327 000 votes for Zanu-PF to 46 533 for the then MDC-T in 2013 - a remarkably steep gap of 280 912 - the MDC-Alliance messed up big time.
The Alliance had two candidates each in Mazowe North, Mazowe South, Mazowe West and Muzarabani North.
It made for a bloodbath.
In Mazowe North, the two MDC-Alliance candidates amassed 3 504 votes to Zanu-PF's 17 277, a difference of 13 773. The massacre was worse in Muzarabani North, where their two candidates got a combined 1 303 to Zanu-PF's 17 098. It was a similar story in Mazowe South and West.
The MDC-Alliance's campaign floundered in Masvingo, where they had two candidates in Bikita East and they unsurprisingly lost.
In Chiredzi North, they failed to field a candidate and paid heavily: Zanu-PF's Royi Bhilla reeled in close to 36 000 votes.
It was the same script in Matabelelabd South, where the Alliance failed to field a candidate in Insiza North. Zanu-PF capitalised and netted over 15 000 votes.
The MDC-Alliance did capture one of the 13 constituencies, after Zanu-PF's 2014 clean sweep of the province.
Rural-urban demographics
A pre-election survey by the reputable Afrobarometer on July 20 indicated that "despite a countrywide campaign blitz by (MDC-Alliance leader Nelson) Chamisa", who held more than 70 campaigns by the time the elections were held on Monday last week, "the opposition continued to face persistent organisational and resource disadvantage".
The pollsters also said, "More people in rural areas are attending the ruling party's rallies. Zimbabweans as a whole - regardless of whether they planned to vote or which candidate they preferred to vote for - still considered the Zanu-PF the more likely winner in the race for the presidency…
"For example, registration rates are highest in Masvingo and Midlands provinces, where the Zanu-PF Presidential candidate is expected to make a strong run, and lowest in Harare, Bulawayo, and the Matabeleland provinces, where the opposition candidate is projected to do well."
In a nutshell, Afrobarometer noted that in a high-turnout election, which 2018 was, success depended on a party's ability to organise in its strongholds.
Sobering reality
The results were sobering for MDC-Alliance.
"But the harsh reality of Zimbabwe's demography must be borne in mind in evaluating these results: Almost twice as many people reside in areas classified as rural as live in areas deemed urban (63 percent vs 37 percent). As urban elites too often forget, this demographic imbalance endows the Zanu-PF with a built-in electoral advantage."
The Zimbabwe Election Support Network, a coalition of 36 NGOs, drove the message home in its July 25 report titled "ZESN long-term obervation report on the pre-election political environment and obsrvation of key electoral processes," when it noted Zanu-PF was leading in all campaign methods.
Essentially, Zanu-PF was more disciplined and prepared for the elections compared to its rivals.
Overall, the MDC-Alliance carried more baggage going into the election and this ultimately wrecked their campaign bid.
The way the opposition conducts itself after last week's defeat will have a telling effect on its brand and viability.
Source - zimpapers
All articles and letters published on Bulawayo24 have been independently written by members of Bulawayo24's community. The views of users published on Bulawayo24 are therefore their own and do not necessarily represent the views of Bulawayo24. Bulawayo24 editors also reserve the right to edit or delete any and all comments received.