Opinion / Columnist
Ishmael Kumire died at the MDC-Alliance violent demonstration: No single alliance official attended the funeral
08 Aug 2018 at 08:00hrs |
Views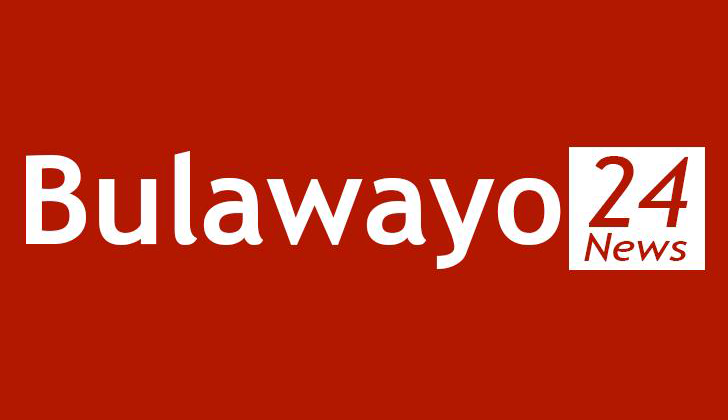 He was buried in Chinamhora, writes German Journalist Christian Selz and there was not even one MDC-Alliance at his funeral. Ishmael was a street vendor eking out a living for his family when he was caught in the cross-fire. "He was not a political activist, he was the right place but wrong time, they shot him and he died like all other six victims of uncalled-for violence whose lives have been sacrificed by the most unscrupulous politicians of our time.
Ten days before the elections, the World Council of Elders visited Harare and warned our politicians about reckless rhetoric that could be very dangerous. "Do not incite people in your rallies, warned Ambassador Kofi Annan." Chamisa knew it all, he did not take heed. He boasted instead: "I can make this country ungovernable; I can put Harare and Bulawayo to a stand-still." The words of Comrade Julius Malema of South Africa today came rather too late for Chamisa and his henchmen to understand what mature politics is about. Malema said you cannot judge your winning elections just by the number of people who came to your rallies: that's not maturity. Well experience has taught him so, rather too late, we have six deaths.
There is nothing that exited Chamisa as the crowds that attended his bumper rallies. Again Chamisa is an excitable person, and he was excited to the point of madness. His rallies made him think he had already won the elections. A woman on audio also an MDC-Alliance member informed us all about what transpired at the Harvest House on that day. Beers after beers and strong stuff of alcohol were given to the youth outside to drink in the early hours of August Wednesday morning. They waited for the presidency to address them but none of them came. Charged with anger about the late-announced elections by ZEC, they took it upon themselves to go to ZEC to demonstrate there. The path of destruction was already on course.
High in booze and of course smoke, they started their mission to make Harare ungovernable the way their Führer incited them to do, burnt anything that had Zanu name on it, burnt cars and buses, stoned shops and looted valuables: talk about a carnage of destruction all the way to the ZEC offices . Worse still there are vendors who normally have their goods all displayed on the ground, their sales were looted and cell phones violently stolen from them. "We are ready to die today to defend our vote," they said. They attacked people who were not part of the demonstration and asked them why they are not part of them in the demonstration. (Why are you behaving as if life is normal? We shall burn the wheels of your car," they threatened.
Shakespeare literature would have caught this Harare mob mood better when Cicero the cobbler was assassinated but he was not Cicero the politician. Ishmael was not even an activist but a vendor, street vendor who had nothing to do with the demonstration but was trying to build his life from an economy that collapsed long back. If Ishmael Kumire was 41 years when he tragically died on Wednesday the 1st of August, then he was only 3 years old when Zimbabwe got its independence in 1980. Here is a young man who has never tasted a normal life and he tragically dies at a time when the country was at that deciding moent of economic recovery.
If anything, people should learn from the deaths of these six people who died on Wednesday following the demonstrations that should never have taken place in the first place. People do get carried away and let themselves get abused by politicians. It is sad to notice that, at such times of death, the very politicians who incited violence for their sake will be nowhere to be seen or heard. Journalist Christian Selz was at the funeral but Chamisa was not there, Komichi was not there, Mudzuri was not there, Modzorwa was not there, Teresa Makoni was not there: none of them in the MDC-Alliance leadership was there. Now ask yourself about the African Philosophy of Ubuntu/Huhnu that was thrown through the window. The MDC-Alliance politicians were busy with the political business that they think was better than to attend the funeral of dead Ishmael Kamire, a person who died for their cause.
The army ZNA should never be exonerated from this barbaric act. Life is precious to all of us and not our own immediate children only. The army reaction was violent disproportionate, to say the least. Is it not the very ordinary people who were invited to come in numbers to demonstrate the coup of November 2017, the people rejoiced at the dethronement of Robert Mugabe? Hardly seven months, the people have turned enemies of the state and are razed down like flies by water cannons and live ammunitions claiming deaths. Who is taking the responsibility for the loss of life?
Elder Kofi Anna was right when he warned Chamisa of inciting people to commit acts of violence to prove a political point. It is for this reason that several Front-Line- States have no sympathy for Chamisa's losing the plebiscite. SADC and the AU have recognized the Zanu PF win. Chamisa cannot even envisage going to SADC for assistance because of disputed election results. They will show him the door. Chamisa made his situation difficult by not yielding to advice that was in abundance. At best he should not have participated in the elections in the first place if he was sure that Zanu PF would rig elections. How many times did SADC tell MDC-T MDC-N, MDC-M never to go for elections without electoral reforms?
The MDC-Alliance woman who was part of the demonstration and later produced the audio decried the irresponsibility of politicians who use and abuse people as they want to. In serious times, when the very ordinary people are in serious situations even deaths, there is no politician on sight to mourn with the bereaved. This is a sad awakening, as Africans, we have values of Ubuntu/Huhnu that should always guide us especially when we have such deaths resulting from political conflicts. For Kamire family to mourn their dead alone is wholly painful at worst disgusting to call yourself leaders of a nation. Chamisa as an advocate and a pastor should have known better what to do under such circumstances, to disperse some officials to say one or two words of condolences. The Lord 's Prayer alone escaped Pastor Chamisa and it never said goodbye! Some journalist called Christian Selz from Germany: seven thousands miles away from Chinamhora attended the funeral of Ishmael Kuneri!!!!! Sleep well dear Ishmael mwana was Kuneri. May your soul rest in peace!
Source - Nomazulu Thata
All articles and letters published on Bulawayo24 have been independently written by members of Bulawayo24's community. The views of users published on Bulawayo24 are therefore their own and do not necessarily represent the views of Bulawayo24. Bulawayo24 editors also reserve the right to edit or delete any and all comments received.