Opinion / Columnist
Time to heal the nation and move forward
09 Aug 2018 at 20:54hrs |
Views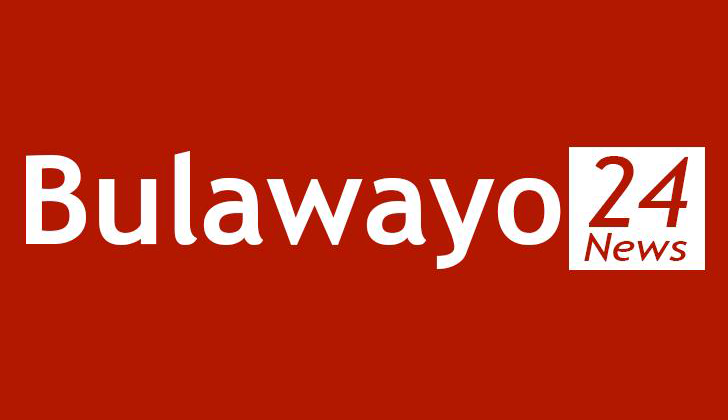 Zimbabwe is at crossroads. We cannot afford to be stagnant anymore but to keep focused and heal the battered country. Its about time.
The shooting of the six in Harare Zimbabwe after the election and destruction of property has left people traumatised, terrified and people were left counting loses than profits. May their departed souls rest in perfect peace.
What has really gone wrong with Zimbabwean politics? This is a thing which was unheard of in the country's history. The nation has become so divided because of partisan and cult politics.
Zimbabwe has been plunged into outright dictatorship. Who is actually calling the shots in the corridors of power? There are so many conspiracy theories being raised and questions being asked on daily basis. Who is in charge of the country? Has Zimbabwe become another Somalia or the once troubled Rwanda? We deserve better.
We have lost crucial lives , very young and budding lives in that matter. A very innocent mother who has just finished her work and was about to close for business. Only if she knew that it was her last breath and that she would never see the light of the day again. A dark cloud hovered over the beautiful land of Zimbabwe with an unforseen future engulfing the country.
How come the army just decided to leave their barracks and open fire at unarmed civilians. I mean using live ammunition in the central business centre of the capital? Who ordered the army to shoot to kill? Did the commanders in question failed to find any other way of dispersing the rowdy protesters? Was shooting the only means which was very necessary. Was it justifiable to fire live bullets? How much tear gas is stocked at Chikurubi Support Unit?
I feel the government of the day has answers to all these questions. It's time for the use of unconventional methods to fight dictatorship, if by any means the courts of law are compromised. It is a matter of weighing options and choosing the least fatal one. We cannot let abuse go unchallenged. An MDC Alliance presser is stopped by riot police under the full glare of the international media. What exactly are we potraying to the global world? What kind of brand are we selling to the world?
We celebrated last year in November 2017 when the former President was booted out and everybody thought that a new Zimbabwe was born.
This current regime has a potential to be worse than Robert Mugabe when it comes to Human rights abuses.
In November last year after the coup, I personally thought that President Emmerson Dambudzo Mnangagwa has reformed and was poised to return back the country's glory but that was not. Mnangagwa worked together with Mugabe for more than 50 years and it looks like the man is following into his master's footprints. He has quickly lost the grip. I even followed his BBC Hard Talk interview seating like a beggar with his favourite scarf wrapped around his neck. He showed signs of a reformist. Soon after elections he later lost his public poster big time.
Zimbabweans are deeply wounded, deeply disjointed, deeply frustrated and fructured. A nation cannot move under such an unconducive environment.
We are open for business. Is Zimbabwe really open for business when such crimes of humanity are being perpetrated by the army?
There is a school of thought that the country is now under military rule. All the efforts to revive the international re-engagement strategy is going down the drain.
Now that there is a stalemate where the opposition led by Nelson Chamisa is claiming that he won the election with popular votes and that he has overwhelming evidence to prove that the election was stolen. He is claiming to be the President elect whereas Emmerson Mnangagwa is the President declared.
So far only SADC and African Union have endorsed the election as free and fair though a few countries have sent their congratulatory messages to President Emmerson Mnangagwa. The EU observer's gave a damning report.
So people are asking the reason of going for an election where a winner is already declared. Are we are really serious of respecting the tenets of democracy?
It seems as if Africa is cursed, doomed and characterised by leaders who want to hold on to power , rigging elections, poor democracies, unemployment, nepotism hunger and poverty.
A free, fair and credible election was not going to be possible on the 30th of July. Nelson Chamisa has been pushing for electoral reforms but no one listened to him. The Zimbabwe Electoral Commission is militarised. When the opposition was calling fir electoral reforms ZEC was opaque and evasive so efforts by MDC Alliance to force Zimbabwe Electoral Commission to release the voters roll was fruitless.
Sure a leopard does not change its colour. Dress it the way you want to but this election was totally a sham. MDC Alliance can exhaust all the courts avenues but they are likely to hit a brick wall as the judiciary is also compromised. Zimbabwe has to move on for now and we need to make synergies with those countries which we had initially re-engaged with for a prosperous Zimbabwe.
Contacts
Facebook - Leonard Koni
WhatsApp- +27747402042
Twitter - @Leokoni
Email - konileonard606@Gmail.com.
Source - Leonard Koni
All articles and letters published on Bulawayo24 have been independently written by members of Bulawayo24's community. The views of users published on Bulawayo24 are therefore their own and do not necessarily represent the views of Bulawayo24. Bulawayo24 editors also reserve the right to edit or delete any and all comments received.