Opinion / Columnist
Lessons from Kenya (Part 1)
11 Aug 2018 at 09:13hrs |
Views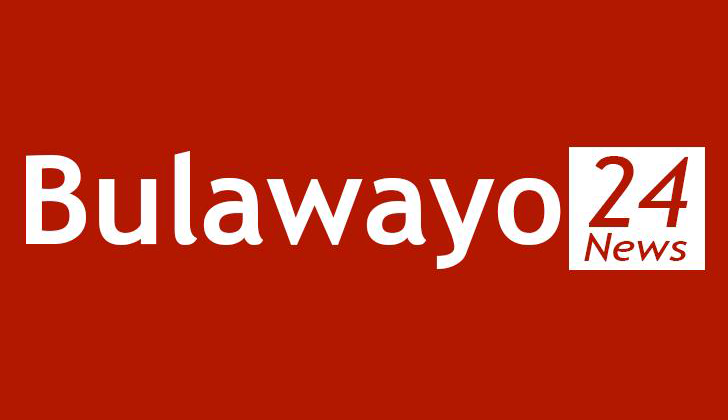 RARE is a country that seamlessly blends modern and vibrant cities with unspoilt white sandy beaches against the backdrop of the planet's biggest natural wildlife park, the Masai Mara (Serengeti). Endowed with bright intelligent sophisticated people from diverse political, religious, economic, racial and social backgrounds which include Europeans, Africans, Arabs, Indians and more recently the Chinese who all call Kenya home.
When one thinks of Kenya, random thoughts come to mind like Lake Turkana, the Equator, the Masai, safaris, Mau Mau uprisings, Kenya Airways, Great Rift Valley including the legendary 70s band Les Wanyika of the timeless Sina Makosa hit song. The name Dedan Kimathi comes up from fleeting African history lessons in Form 2, Jomo Kenyatta and in more recent times Daniel Arap Moi, Mwai Kibaki, Raila Odinga, Uhuru Kenyatta as the more familiar Kenyan politicians the average Zimbabwean can recall without effort.
Kenya is the ultimate tourist paradise — a rare enchanting East African gem that is hard to find but impossible to forget. Yet underneath the enchanting natural beauty and rich cultural and natural history and a modern growing economy lie real skeletons of people killed in political violence. Despite the main political leaders making a commendable public show of kissing and making up in April this year, there is disturbing evidence of a fractured and painfully violent political culture, which always pits Kenyan against Kenyan in the battle for political power.
Like Zimbabwe, politics in Kenya has always been bloody and conflicted. Local tribes clashed bloodily before British colonialism and continued against each other and the British during colonialism and long after the British left in 1963. Whenever the British cleared out of a colonial outpost, they customarily left their indelible cultural heritage and seeds of modern development, but also a trail of destruction having kindled deeper divisions between local tribes and when they left the locals had even more to fight about.
Striking similarities
For some parts the political history of Kenya reads chillingly like the history of Zimbabwe that one would be forgiven for thinking the two were sisters. They each had their post-independence strongman president who just wouldn't let go of power without being forced out by circumstances. Where Kenya had Moi for 24 years from 1978 to 2002, Zimbabwe had Robert Mugabe for 37 years from 1980 to 2017.
The two main political parties ironically had uncannily similar names Kanu and Zanu. Kenya worked under a single party system of governance under Moi since Constitution No 12 amended converted Kenya to a one-party State in 1982. Moi stood unopposed in internal and national presidential elections in 1979, 1983 and 1988. In the early 80s in Zimbabwe, there were very serious intentions and advanced discussions in Zanu PF to change the Constitution to turn Zimbabwe into a one-party State.
However, the plans were scuttled at the last minute by influential moderate party functionaries and strong international pressure against such a retrogressive move. Despite the foiling of the plan, there was an unwritten agreement within Zanu PF enforced by intimidation and coercion of party members to never oppose Mugabe in internal Zanu PF elections for the top job for all the days of his political life until that unforgettable November day in 2017, when his own party finally turned against him with the help of the army.
Overnight, the venerable and dreaded Mugabe turned pariah and was discarded like a pair of dirty socks. Of all shocks of that eventful month, they even wanted to impeach him. But at the last minute, the shrewd 94-year-old managed to salvage the last ounce of his remaining dignity by doing the expected thing and tendered his resignation while the Speaker of Parliament read out the impeachment charge sheet to a special joint sitting of the lower and upper houses of Parliament.
Were it not for that unexpected and very welcome master stroke, Mugabe would have been the Zanu PF presidential candidate in the just-ended July 30, 2018 harmonised elections, having been endorsed as the party candidate by all 10 provinces in rather bizarre and comical scenes, as they all lined up to support the nonagenarian. Mugabe, being who he is, it remains anybody's guess what would have happened if his name had been on that ballot.
In Kenya, the political space was opened up by Constitution No 13, which repealed the one-party State clause, paving the way for multi-party democracy from 1997 elections. Even as unpopular as he seemed, at least to the world, Moi kept on winning elections in 1992 and even when opposed in 1997 to the surprise of the world very much like Mugabe did in presidential elections in 2002 and 2013. Moi was prevented from running in any more elections because he was prevented by constitutional reforms in 1997.
The opposition popular leader Mwai Kibaki from the opposition coalition National Rainbow Coalition (NARC) succeeded Moi in 2002 and for the first time since independence, Kenya was out of Kanu's hands. The elections were hailed by most of the world as the turning of a new and exciting page in African politics. It was encouraging for many other African countries to see that it was possible for opposition parties to win against established parties which claimed a monopoly over independence struggles against colonisers.
Kenya is deeply divided along tribal lines, with the Kikuyu being the most populous ethnic group co-existing with the various other smaller groups.
Tribe and place of origin colours most of Kenyan life very much like in Zimbabwe. Everyone always asks about each other's kumusha and totem such as which Moyo or Shumba you actually are and from where.
Many a time it can be the one thing that gets you that job or contract or rescues you from a spot of bother if you coincidentally happened to be of the right ethnic background or kumusha. There were massacres of civilians along geographical links in many episodes of Kenyan history such as the Garissa massacre of 1980 and the Wagalla massacre in 1984, while at that same time in history mass killings were happening in Matabeleland.
Constitution making
Kenya, like Zimbabwe, passed a new constitution in 2010, which was largely to address the colonial imbalances of land inequities and governance issues. Prior to that the constitution had been amended 25 times since independence in 1963. The Zimbabwe Constitution was amended 19 times since independence with the last Act No 20 being the enablement of the current Constitution in 2013.
Interestingly, the maximum number of constituencies in Kenya is 210 the exact same number as in Zimbabwe. The number of constituencies was introduced by Constitutional Amendment No 24 in 1991. Also interestingly similar is that Kenyans rejected a proposed new Constitution in 2005 to replace the 1963 independence constitution.
Zimbabwe roundly rejected a draft Constitution in 2000 to replace the 1980 Lancaster House-drafted constitution. The reasons for the rejection have not been properly documented or even really understood by the majority people.
However, at the time it was enough that the newly-formed opposition MDC party at the height of its popularity and excitement had actively campaigned to reject the draft at the referendum while Zanu PF campaigned for its acceptance.
The "no" vote won the day because for many people who were disgruntled with the way Zanu PF was running the country, it was not about the Constitution at all, but about showing Zanu PF the middle finger.
The Constitution-making process was repeated in 2013 and finally accepted and adopted when both parties jointly campaigned for its acceptance because they were in a coalition government from 2008-2013.
Next week we shall continue looking at Kenyan and Zimbabwean scenarios and discuss particularly politically-motivated violence and disputed elections from each country's perspective.
------
Miriam Tose Majome is a lawyer and teacher. She writes in her personal capacity and can be contacted on enquiries@legalpractitioners.org
Source - newsday
All articles and letters published on Bulawayo24 have been independently written by members of Bulawayo24's community. The views of users published on Bulawayo24 are therefore their own and do not necessarily represent the views of Bulawayo24. Bulawayo24 editors also reserve the right to edit or delete any and all comments received.