Opinion / Columnist
'Hard work over miracles,' says Chiwenga
12 Aug 2018 at 08:43hrs |
Views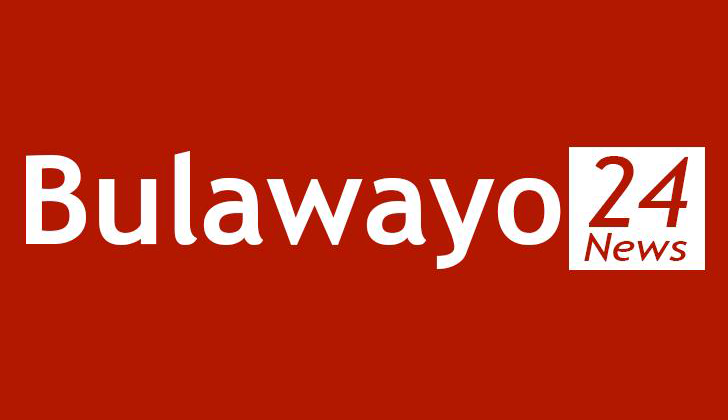 Tomorrow, Zimbabwe marks Heroes Day and on Tuesday Zimbabwe Defence Forces Day.
The Sunday Mail News Editor Darlington Musarurwa spoke with Vice-President Dr Constantino Chiwenga about these important national holidays in the context of the July 30, 2018 elections, and Government's efforts to deliver on the promise of Independence.
***
Q: Monday is Heroes Day. What does this day mean to you as a veteran of the liberation struggle and as Second Secretary of a party (Zanu-PF) that emerged victorious in the July 30 elections?
A: Heroes commemorations or Heroes holiday - whatever one might want to call them - has very deep memories for all liberation fighters.
Yes, we are now 38 years after having achieved our Independence, and the memories of what transpired during the struggle will always linger in our minds.
The many comrades we left out there in the neighbouring countries that gave us support - from those who gave us training bases, to those who gave us bases to spring our fighters in operations in Zimbabwe; we will always have those memories of comrades who could not manage to see the free Zimbabwe.
We are talking of many who perished in Zambia and who are is mass graves in Zambia … and in Mozambique.
There are so many of comrades who perished on their way to join others, who never made it either to Zambia or to Mozambique. There are those who now lie in unmarked graves throughout the country; those who were burnt; those who were thrown into shafts or mines; a good example is Chibondo in the northeast.
Those comrades, those multitudes of our people, young and old, wanted to see a free Zimbabwe, and they wanted also to contribute to a liberated Zimbabwe, but they could not.
Instead, we say their blood watered our freedom.
Yes, today people can say whatever they want, but the supreme sacrifice which those comrades, boys and girls, and our children or our fathers who died supporting that war, can never be forgotten.
So, yes, we go to these commemorations to celebrate their bravery, their courage, which they displayed until death.
And yes, today, we are celebrating as the revolutionary party of Zimbabwe, which has that task and that mission, that commitment to see to it that whatever the price that was paid by our people will never be forgotten.
I think that is what is more important. We can never – no matter what happens – forget that our country came through a bloody, bitter armed struggle.
And so Zanu-PF's triumph in the just-ended harmonised elections is a clear message to this generation and generations upon generations to come that no matter what happens, you must never forget the price that was paid. Not only the heroes of the Second Chimurenga, but going back to the First Chimurenga, which was fought again by the entire people of Zimbabwe, from the west to the east.
Remember, King Lobengula was defeated in 1893 and it then came to the centre of the country, Mashonaland Central, where Mbuya Nehanda and Kaguvi, Mashayamombe fought.
We have places like Dorongo in Chivhu, where chiefs were thrown; and if you recall, during the campaign, we said that place must now be built into a monument, depicting the history of those who perished at that place.
You have, as you go further to the east, gallant fighters such as Chingaira, Makoni in Zimunya, Mutare. So all those people fought; those were the heroes of the First Chimurenga. Some were decapitated and their heads taken as trophies by our former colonial power.
So as Zanu-PF, we are there to keep the candle burning for the sacrifice that was made by all, right from the First Chimurenga to the Second Chimurenga, and this is what gives us the strength to protect and to build our country.
Q: But what does this renewed mandate mean for the people of Zimbabwe?
A: It is quite simple. We had gone for quite some time and people were losing direction.
First, the mandate gives us time to reassert and restore that legacy, that history for which thousands of Zimbabweans fell and paid the supreme sacrifice.
This is one thing which was now being thrown to the dogs, to say "yes, there was a war, there was liberation, so what? It's gone".
A people must have history, a people must have something that they relate to. Upon that history, that is where their strength comes from.
It is the majority that drives and carries the day.
So this mandate given to Zanu-PF, first, we were saying when we get liberated we must build the economy to make sure that the people, everyone in Zimbabwe, will be happy that the Independence of our country has come.
That will then take our country to greater heights.
It gives us the time to define the direction which must be taken. And we will take the people where they should be, where they should go – not where they want…
This is now going to give us the zeal and energy to rebuild our great country.
Q: It seems emphasis is now on economic development. Do you still have the optimistic outlook that you held before the elections?
A: Let me say, if I understood you, the aims and objectives that we had before, now that we have won, are going to be fulfilled: that is of reconstructing our country; of creating jobs for our people, the young generation who will be the leaders of tomorrow, to give them proper education; to take Zimbabwe where it should be.
Zimbabwe is a jewel of Africa and we have all the resources.
What we did not have is discipline; there was no discipline amongst ourselves as Zimbabweans, because there is nothing which stops us from succeeding as Zimbabweans across the board.
Do we have to go to school, for instance, to clean our streets, to be smart, to be proud about being Zimbabweans?
You travel, you don't see litter thrown everywhere, you don't see people doing things aimlessly.
But we need to demonstrate now that we are Zimbabweans. If we are that educated and we are the first (in terms of education) on the African continent, what then stops us from behaving like educated people?
What then stops us from achieving what we would want to achieve and come together and build our country?
Gone are the days when people used to wake up and be a millionaire.
We now must work hard and so that is what we would want. What was in our mind yesterday, we now want to fulfil it.
Q: What do you have to say to Zimbabweans who are skeptical that the incoming Government has the capacity to deliver?
A: What every Zimbabwean must understand is that there are no miracles which come.
The time of miracles is gone. But "miracles" can also happen, but they only happen through hard work. We work and achieve what we want to achieve.
And for sure, nothing will come on a silver platter, without sweat and hard work.
And nothing can come quickly if we are not united, if we are not at peace with ourselves, if the country remains directed by agendas that are not Zimbabwean.
Wasn't there a bloody civil war in the United States? Haven't they committed real mistakes during their development?
To err is human, but you correct and then you move on. We have got our own God-given resources, we must build our country with those resources.
And build our country together with others who would want to join us in our struggle to make Zimbabwe a better place, a better place to invest and a place wherever you go, you say "home is sweet; I want to go back to my country".
That is what we want to do.
Source - zimpapers
All articles and letters published on Bulawayo24 have been independently written by members of Bulawayo24's community. The views of users published on Bulawayo24 are therefore their own and do not necessarily represent the views of Bulawayo24. Bulawayo24 editors also reserve the right to edit or delete any and all comments received.