Opinion / Columnist
Walter Nqabeni Mthimkhulu, legendary political activist and would-be hero (1940-2018)
14 Aug 2018 at 23:04hrs |
Views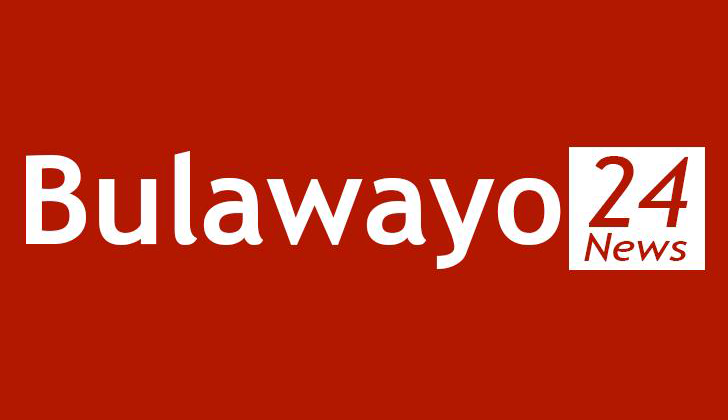 This piece is being sent out on 14 August 2018, the last day of the long Heroes Day weekend of the year in Zimbabwe. This is barely two weeks after the country's critical presidential, parliamentary and local elections. For a small band of us, one of the most memorable events earlier was the passing away of Walrer Nqabeni Mthimkhulu (alias Mgcozo). He died after succumbing to illness in a hospital in the city of Hull in England on 7 July 2018.
A week after I heard of Walter's death I said to one South Africa based political scientist that history is indeed the story of winners. This is because the narrative of what has happened is heavily tilted in favor of the exploits of those who control the sources of information and who perpetuate their own relevance. Occasionally the perspective of people like Walter Mthimkhulu breaks through the chink of dominant narratives, sometimes as reconstruction of events or as simple memories and testimonies.
Walter Mthimkhulu was interred in Hull on 25 July 2018 but there was a parallel service in Bulawayo at the main Brethren in Christ Church in the city. At that service I delivered a personal message and spoke as one of those who knew "Mgcozo". My hunch is that this unusual name was coined by Joshua Mahlathini Mpofu; it was a pun on Walter's family name (Mthimkhulu = Big tree, hence herbal medicine or "mgcozo"). I did not deliver the official biography of Walter because this was ably dealt with by Pathisa Nyathi whose project had a long and recorded interview over several days with Walter in April 2018.
A man defined by his politics
The main address at the memorial service had been expected to be from Dr Dumiso Dabengwa, who knew him well from their time in the youth movement inside Zimbabwe and later in the ferment of Zimbabwe's liberation struggle over the years when he was based in Tanzania and Zambia. Dr Dabengwa assigned me to represent him at the service in addition to doing my own slot. Looking back, it is remarkable how much of Walter's life was woven with his political activism, including his most creative and fun-loving days in the mid-1960s. The other speakers also showed the early influence of politics or a political inclination in young Walter. On a more social plane I made reference to a nickname that was used by one person throughout the encounters I witnessed between him and Walter in 1970-1971 whenever he came through our Luthuli Camp special program in Zambia. This is Phelekezela Mphoko (who became Zimbabwe Vice President and served until the 14 November 2017 ouster of President Robert Mugabe by the army). Mphoko (alias Report) always called Walter "Masaka", that being the name used by Walter's father in the 1960s when Mphoko worked in the Mthimkhulu retail store in Bulawayo's Njube Township before leaving to join the armed struggle. Literally this means the man of the sacks (heaps of clothing left untidily instead of being folded away). In his person Walter was however very fastidious and had an even more acute mastery of politics, certainly not slovenly in thought or delivery of ideas.
Light moments, but grit when it mattered
When I asked Dr Dabengwa what he wanted to say at Mgcozo's memorial service, he said Walter was an outstanding or simply the best expert or communication officer of his time in what was later renamed the Zimbabwe People's Revolutionary Army (ZPRA). He however stressed that whatever I said I should not leave out the famous saga of the chicken. This took place sometime in 1960 in the days of the National Democratic Party (NDP) when the well-known organizer S'khwili Khohli Moyo (S.K. to those who worked with him) was on a membership recruitment offensive, accompanied by Dumiso Dabengwa and Walter who was the driver. One account of "the chicken" incident is that at a hospitable home a delicious meal of the bird was prepared and served the trio. Then the three men ate together in traditional style the starch and the chicken, picking pieces of the chicken in turn. All was well until the choice pieces were all taken, whereupon Walter picked the last decent portion left: the uncut backbone of the chicken. This angered S.K. because traditionally this piece of the chicken was reserved for the older person, and he was by far the elder in the group. He frostily protested and abandoned the meal! Oddly, the week Walter died but before his death was communicated to us, Vunguza Roma Nyathi reminded us in amusement about the incident of the chicken, which was recounted quite often in gatherings among those who knew either SK or Mgcozo, or both men.
In the early 1960s after ZAPU succeeded the banned NDP, activists like Walter Mthimkhulu either escaped arrest or simply crossed into Tanzania through Zambia to intensify the resistance by different means. In his case he became a famous radio broadcaster into racist Rhodesia (Zimbabwe) for a few years. After this stint in Tanzania he went to the United States of America at the height of the Civil Rights Movement which had a wide spectrum of political opinion from preachers to armed radicals ganged up against racism and denial of basic human rights to black Americans. James Baldwin ("The fire next time"), Malcom X, Martin Luther King and Jesse Jackson, Hueghwey Newton, the Black Panthers, Angela Davies and the Soledad Brothers and numerous others became familiar in their distance.
I had a lot of conversation and debate with Walter in camp whenever time permitted because I was fascinated with his love of music, dance and poetry. This resonated with me because in my late teens I was into music appreciation, poetry writing and broadcasting as well as radio drama before I too crossed into Zambia. A great story teller, Walter made me vicariously relive poetry recitations and political orations, the venue for which was usually the Smalls Paradise in Harlem in New York which he frequented with his close friend Keorapetse William Kgositsile of the fraternal African National Congress (ANC) of South Africa. He was immersed in the age of jazz, rhythm and blues, and soul music. I could visualize the atmosphere of black intellectuals, radicals and militants, and the context of music and dance of the 1960s from the humorous accounts, recitations and anecdotes and sometimes even demonstration.
It is a curious coincidence that that William Kgositsile (always Willie to Mgcozo) passed away in January 2018, just half a year before Walter. One of my thoughts when I heard of the death of Willie Kgositsile was how surprised I was when I first met him how much he and Walter shared physical resemblance and stature, even posture. But this physical and social similarity did not extend to their political and social ending; Willie died at home in South Africa and got national recognition whereas Walter died outside Zimbabwe and without much acclaim and had not been coming home for a long time, since independence. This very social animal was underneath driven by his politics in the choice of friends and balance between professional life and culture. This came through in other presentations at the memorial service, and it explains the pivotal role of Mgcozo at stages of the agitation among guerillas and other political actors in Zambia in 1970 and 1971.
A doyen of the March 11 Movement in ZAPU
Now that the events of 1971 are water under the bridge, accounts of personal experience are beginning to belatedly emerge, with the exception of the pioneering work of Owen Tshabangu that captured his perspective early on. A more recent and detailed personal take is from Joshua Mahlathini Mpofu. Unfortunately, Walter Mthimkhulu has not left a long account of his life. On the positive side a forthcoming work by Pathisa Nyathi has a piece based on a long interview that Walter gave just four months before he died. What I can confidently say here is that Walter Mthimkhulu (Mgcozo) lived his politics and convictions even at personal risk and uncertainty during Zimbabwe's liberation struggle. This is illustrated by his role at the ZAPU cadre conference held in Mboroma in Zambia as a result of the turmoil that led some party militants and fighters to intervene and forcibly hold senior commanders and political leaders on March 11, 1971. He was chosen to articulate the perspective and position of the cadres, to the extent that he was viewed by many as the then leader of the insurrection whereas there was a complex leadership that was evolving. Actually, the person chairing the Revolutionary Council at the time of the Mboroma conference was Philemon Mabuza, a Cuban trained veteran of the 1969 battles with Rhodesian forces. Whatever the formal position was, the relevant thing in Mboroma is that Walter was an articulate and confident spokesman of the March 11 militants, an orator whose skill matched the seriousness of the moment.
Walter Mthimkhulu contributed a lot to the character of the March 11 Movement, as did the political and ideological clarity of Joshua Mahlathini Mpofu when the case was shaping up for opposing the division among the top leadership of ZAPU along ethnic lines. The combination of these two people at the special program for security and communication personnel enabled the cell to link up purposefully with like-minded in other camps and form a formidable network that took over the organization without firing a shot. Many years later I would on several occasions at the airport in Harare on transit meet Edward Mbahwa Ndlovu (one of the five top leaders when ZAPU leaders were rounded up in the March 11 operation) and he would say, "You young men made us proud of the political training we gave because there was no thuggish behavior that could result in leaders being killed, unlike in sister movements".
At the practical level there is no doubt that Walter's resoluteness and tenacity played an important part in sustaining the planning of the insurrection. First at the Luthuli Camp and subsequently at the Nkomo camp when the crisis boiled over and led to the March 11 action, Walter was instrumental in efforts to procure weapons for the operation. A key moment in that endeavor is the operation to procure weapons from dumps in Southern Province when the vehicle driven by Walter Mthimkhulu capsized on the way back , resulting in serious hip injury to the intelligence officer Thomas Maphosa (alias Job, later Chipempula) that left him limping for the rest of his life. The vehicle accident and its link with James Chikerema's inventory misled some in the ZAPU security sector to erroneously associate the March 11 Movement to his faction of the leadership that eventually formed the Front for the Liberation of Zimbabwe (Frolizi).
When I was told that I would say something at the memorial service for Walter, I asked Owen Tshabangu, a comrade, what he thought I should include. He texted, "Walter Mthimkhulu was a dedicated ZAPU cadre at heart no matter what tactical differences there may be in the course of the long struggle for independence. It is sad that he continued to remain in exile long after political independence. Mgcozo will continue to be held in high esteem by all who know his contribution to Zimbabwe's continuing struggle for total liberation. May he rest in eternal peace".
What Owen Tshabangu did not elaborate on is that Walter explored and entered into the controversial politics of the late 1970s when an "internal statement" was cobbled under Bishop Abel Muzorewa. He was bold to venture into what friends would call "tactical differences" because the direction was far from a revolutionary path. It is a mark of Walter's political resilience that few of his comrades would seriously think that he changed his thinking and vision by being compromised through the Muzorewa "settlement".
Potential academic and intellectual professional
Over a hundred and twenty guerillas were deported into Rhodesia when they refused to be separated from what were seen as 'ring-leaders" and to paper over the truce imposed by Zambia's Aaron Milner on behalf of the Liberation Committee of the Organization of African Unity (OAU). The forty two (42) of us singled out as "ring-leaders" and detained from the 1971 Mboroma conference contained only a few who had set foot in University at the time. Walter Mthimkhulu was in that select group that included Owen Tshabangu, Matsikidze Gutu, Gershon Phangwana and Eli Mtetwa. This group was among the "teachers" when we embarked on educational improvement in detention because we did not know how long we would be incarcerated. In Walter's case he was instrumental in getting in contact with Professor Phineas Makhurani to source material and funds for registration and examinations. I touch on this because each time Walter had an opportunity to complete a degree program (earlier Medicine before resuming full time involvement in 1978, and after the 1974 release from detention it was Mathematics) he was interrupted by the political bug. I always reflect on this aspect of "what could have been" in the light of Walter's demonstrated all-round brilliance in social and scientific fields. Those who were with him at Fletcher High School will hopefully be interviewed on this in the writing of his biography.
There are many facets of Walter's life that I and my family could throw in, but one of these is that we got to interact more closely with members of his family in London in the 1970s and 1980s. Brian Mzana Mthimkhulu was among the groomsmen at our wedding (Mildred and Strike) in 1976 whereas we were close to another close relative Jane Moyo (now Jane Siziba). My condolences therefore go not only to the broader Mthimkhulu family but more directly to these two who have been part of our own history.
I am sure that I speak for many of Walter's friends and acquaintances because few were left untouched by his generosity of spirit and lack of malice even in the face of strong political and social differences.
May He Rest In Peace
Source - Dr Strike Mkandla
All articles and letters published on Bulawayo24 have been independently written by members of Bulawayo24's community. The views of users published on Bulawayo24 are therefore their own and do not necessarily represent the views of Bulawayo24. Bulawayo24 editors also reserve the right to edit or delete any and all comments received.