Opinion / Columnist
Chamisa should stop holding nation to ransom
17 Aug 2018 at 06:17hrs |
Views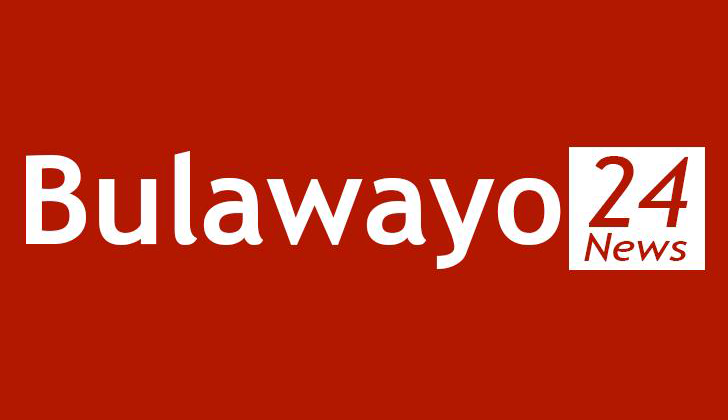 Local and foreign journalists were treated to a sumptuous feast of political hallucinations by Advocate Nelson Chamisa when he addressed a Press conference in Harare after Mnangagwa had been declared winner of the presidential poll.
Advocate Chamisa, who appeared to be suffering from post-election stress disorder, following the heavy drubbing inflicted upon him and the MDC Alliance by Zanu-PF in the 30 July harmonised elections, told journalists that the Zimbabwe Electoral Commission (Zec) had rigged the elections in favour of ED Mnangagwa and Zanu-PF. He bragged confusedly that he had evidence to prove this.
However, when asked to produce this "evidence" he conveniently skirted round the issue. This proved beyond any reasonable doubt that his bizarre claims that the elections were rigged are unfounded and have a lot to do with his imagination and very little to do with reality.
It is this author's sober sense that Advocate Chamisa should stop singing vote-rigging songs and tell the nation, and indeed the entire world, the truth- that he and the MDC Alliance lost to Zanu-PF in a peaceful, free, fair and transparent election. It is foolhardy for Advocate Chamisa and his colleagues in the MDC Alliance to waste precious time and resources going to court to challenge the outcome of an election that has been given the thumbs up by observers from the AU, Sadc, the Commonwealth, China, Russia and India, to name just a few.
During this Press conference, Advocate Chamisa also exonerated the MDC Alliance from the violent riots that rocked Harare's Central Business District on the 1st of August. It really sickened me to hear him portray the MDC Alliance as a peaceful, democratic and non-violent political organisation. This absurdity is worse than a cruel lie and can only be believed by idle minds that are wont to believe anything.
If indeed the truth be told without fear and favour, the MDC Alliance is a very violent political party and is solely responsible for the horrific explosion of violence in Harare, which left six people dead and several others wounded.
A report recently released by the Zimbabwe Peace Project ranked the MDC Alliance as the most violent party for the month of June after it recorded 16 cases of intra-party violence. It should also be mentioned here that Dr Thokozani Khupe, president of a splinter faction of the MDC-T, escaped death by the skin of her teeth when a gang of Chamisa's renegade loyalists tried to torch the hut she had sought refuge in at Morgan Tsvangira's funeral in Buhera in February.
This contrasts sharply with deceitful overtures peddled by Advocate Chamisa that the MDC Alliance is a peaceful and non-violent entity.
Since Advocate Chamisa seized power in the MDC-T, following the death of Tsvangirai, he has pursued the politics of polarisation. He has proved to be a shifty and deceptive person who does not have a consistent position on anything.
Each time he speaks, he not only contradicts himself, but also spews toxic diatribes that incite and divide people. He has spewed seditious and subversive statements with apparent impunity and threatened law and order in the country.
During the campaigning period, he mobilised support and sustained his followers on a diet of misinformation, disinformation and divisiveness. To add salt to injury, he declared himself winner of the presidential poll before the results were announced and urged his supporters to repudiate any electoral outcome that did not favour him and the MDC Alliance.
One does not need to be well-versed in rocket science to discern that it was such toxic rhetoric from Advocate Chamisa, more than anything else, that triggered violence in Harare after it had dawned on MDC Alliance supporters that they had lost the elections. Let it also be recalled that Mr Kofi Annan, former Secretary General of the United Nations and the head of the team of Elders that visited Zimbabwe before the elections, advised Advocate Chamisa to desist from inciting violence.
However, due to pride and arrogance, Chamisa did not give heed to this advice.
As an ordained minister of religion, Advocate Chamisa should lead by example. He should abstain from sacrificing Christian norms and values on the altar of the labyrinthine complexities of party politics. For the sake of unity, peace and progress in the country, he must desist from peddling falsehoods as fact.
Over and above this, he must also stop promoting anarchy and belligerent behaviour among his supporters.
It is an open secret that Advocate Chamisa is surrounded by hordes of renegade youths known to abuse highly intoxicating substances like Bronco, musombodhiya, tototo etc. Those in the know aver that these thuggish youths, known as the Vanguard, give blind support and loyalty to Advocate Chamisa and will take to the streets at the drop of a hat if he tells them to do so, even if it means plunging the entire country into a vortex of civil unrest.
Advocate Obert Gutu, the deputy president of the MDC-T faction led by Dr Khupe, once described these youths as a ruthless terrorist unit during a debate on ZBCtv just before the elections. Impeccable sources within the MDC Alliance aver that these youths spear-headed the violent riots in Harare.
Advocate Chamisa should stop holding the nation to ransom. He should concede defeat with grace and dignity and acknowledge that any electoral contest produces only two results – a victory or a loss. He should also disabuse himself of the misconception that accepting defeat is a sign of weakness. On the contrary, accepting defeat is actually a mark of sincerity, honesty, humility, maturity and ethical integrity. These values are priceless and can only be found in individuals with a strong mental disposition.
Let me say in conclusion that there can be no doubt whatsoever in anyone's mind that Advocate Chamisa and his lieutenants in the MDC Alliance voluntarily participated in the harmonised elections; they were not forced to do so.
If the results of the elections were influenced by rigging, as they claim, then how do they explain their voluntary participation in "rigged" elections? It is naivety of elephantine dimensions for Advocate Chamisa and his partners in the MDC Alliance to vilify an election which they consciously and willingly participated in just because the outcome of the presidential poll did not favour them. What if they had won the presidential election? Would they be singing songs of vote-rigging which they are now singing?
Parting shot: My fellow Zimbabweans, the world came and observed our elections and expressed unanimity of opinion that they were free, far, credible, transparent and peaceful. We must now move forward as a united nation and should not be distracted by those who are still clinging on to the past.
----------
Cuthbert Mavheko is a freelance journalist based in Bulawayo and I have contributed articles and short-stories to the Chronicle, Sunday News and other publications since 1995. He can be contacted on mavhekoc@gmail.com
Source - chronicle
All articles and letters published on Bulawayo24 have been independently written by members of Bulawayo24's community. The views of users published on Bulawayo24 are therefore their own and do not necessarily represent the views of Bulawayo24. Bulawayo24 editors also reserve the right to edit or delete any and all comments received.