Opinion / Columnist
Lessons from Kenya (Part 2)
18 Aug 2018 at 07:07hrs |
Views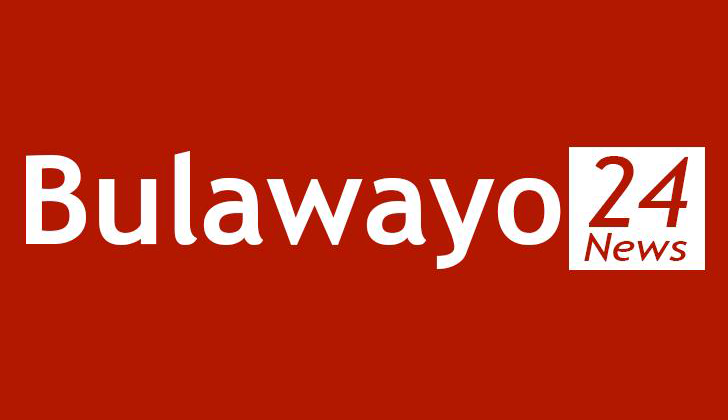 WE carry on looking at the similarities between Kenyan and Zimbabwean electoral politics. As noted, there are striking similarities in the politics and election systems between the two countries.
The recent developments in Zimbabwe after the much contested and disputed July 30 harmonised elections have brought the similarities even closer to home.
The election contest has spilled into the Constitutional Court. The nation and other foreign interests are currently awaiting the outcome of the election petition with baited breadth.
The MDC Alliance has alleged numerous claims of electoral fraud, which it says it can prove in court and compel the election results to be overturned.
The dispute might not have been so highlighted if there had been no political violence which resulted in the loss of lives and other devastating consequences.
The Zimbabwean case reads with chilling similarity to the Kenyan case from 2007. We will look at the Kenyan case and its origins and the implications for Zimbabwe at this watershed junction.
Causes of the violence
To understand Kenyan politics, one needs to acquaint themselves with the diversity and deep divisions inherent in Kenyan social life.
The divisions predate independence in 1963 and are just a way of life. It was discussed in detail the extent to which Kenyans are divided on racial, economic, cultural, tribal and social lives, making it easy to ignite the smallest flame of disagreement into a major, bloody conflict.
Kenya was a one-party State until the Constitution was changed relatively recently in 1997 to allow for multi-party democratic elections.
Inferences can be made that the simmering political tensions were caused by years of oppression under the one-party system.
It was like a pressure cooker that had reached its limit and just waiting for an outlet in order to explode and let-off steam.
It is the high price to pay for Daniel Arap Moi's two decades of totalitarianism which snuffed out divergent political views. For many years after independence, it was the governing party Kenya African National Union or nothing.
Election violence
The major most widescale post-independence election violence occurred in 2007 after the multi-party presidential, elections won by Mwai Kibaki.
Raila Odinga, of the Orange Democratic Movement, who has been the long-standing opposing candidate, lost that election like he has lost every presidential election since then. That was his first loss and he subsequently lost to Uhuru Kenyatta in 2013 and 2017.
His supporters have unfailingly believed that he has been cheated by electoral fraud that is superintended by Kenya's Independent Election Commission.
His supporters have always tipped him to win all the elections that he has participated in.
Zimbabwe's main opposition party, the MDC, has also made similar claims about its own electoral fortunes since 2002, each time believing and alleging that they have always won, but are always cheated of their victory by the Zimbabwe Electoral Commission (Zec) acting for Zanu PF.
In Kenya, the culprit is the Independent Electoral Commission and it faces the similar barrage of criticism that is heaped upon Zec, that it is a biased and involved referee.
In 2007, the results that were released from the early counting showed that Odinga was leading and his supporters concluded that he had won and even declared him the winner; albeit before full announcement of all results.
However, as more and more results were released, he fell behind and was surpassed by Kibaki and ultimately lost the election by approximately 232 000 votes, much to the shock and disbelief of his supporters, who alleged the results had been manipulated. Odinga challenged the results, claiming the Commission had given Kibaki his votes.
There were a lot of glaring irregularities pertaining the polling and counting, tallying of votes and verification of votes.
In short, it was a mess and the foreign observers could not certify the elections as having been conducted properly and it created a serious crisis.
When Kibaki was officially declared the winner, violent protests and riots immediately broke out across the country.
As tribal issues permeate most of Kenyan life, especially politics, bloody tribal clashes ensued.
It is alleged that the Kikuyu's were mostly targeted because most of Kibaki's supporters were believed to be Kikuyu.
The violence was widespread and the police clashed violently on the streets for weeks with the protesters. In total, almost 1 300 people died in the violence.
Cobbling up a GNU
The conflict seemed almost unstoppable and Kenya was quickly sliding into a civil war. There were many mediation efforts made by eminent politicians, including the then United Nations secretary-general Kofi Anan and other regional heads of State.
Their indefatigable efforts yielded success and after much effort, they finally managed to broker a peace deal between Odinga and Kibaki in 2008.
A deal was struck to amend the Constitution to create the post of Prime Minister for Odinga in a coalition government with Kibaki as president.
An almost identical deal was to be replicated and cobbled up in Zimbabwe a year later after the disputed elections of 2008 and the violence that accompanied the run-off presidential elections between then MDC-T leader Morgan Tsvangirai and Robert Mugabe, also then Zanu PF leader.
The similarities between the two countries are almost too implausible to be real.
Zimbabwe has copied Kenya's election blueprint on many major milestones. It remains to be seen if the Zimbabwean Constitutional Court will also follow the Kenyan Constitutional Court and find and also overturn the entire election due to the alleged irregularities.
It remains to be seen what will happen and if Zimbabwe will once again follow Kenya or this time chart its own course.
Next week, we will look at finer details and main issues of Kenya's 2017 electoral challenge and how its Constitutional Court handled it and compare the issues to the Zimbabwean challenge.
With the hearing of arguments set down for 22 August, it will be an opportune time to explore some of the similarities and its chances.
--------
Miriam Tose Majome is a lawyer and teacher. She writes in her personal capacity and can be contacted on enquiries@legalpractitioners.org
Source - newsday
All articles and letters published on Bulawayo24 have been independently written by members of Bulawayo24's community. The views of users published on Bulawayo24 are therefore their own and do not necessarily represent the views of Bulawayo24. Bulawayo24 editors also reserve the right to edit or delete any and all comments received.