Opinion / Columnist
The ZANU PF Chamisa-Mwonzora Stage Managed Conflict Is Their Only Weapon Left
02 Sep 2018 at 10:45hrs |
Views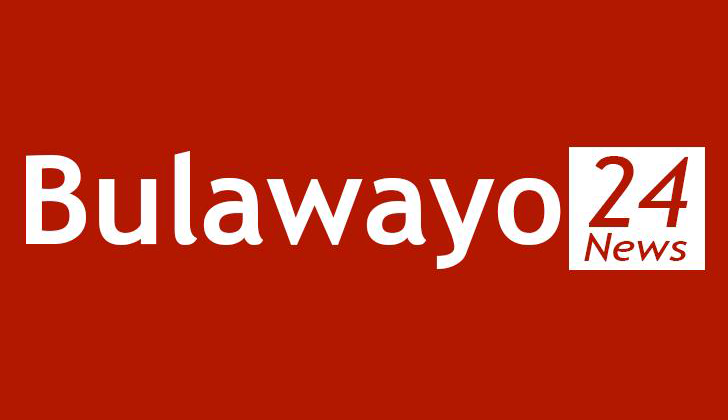 Nelson Chamisa is among the heroes of faiths and honest, I have no doubt that he has joined the league of Simon Peter, Stephen, Paul, Aristarchus, Silas and other biblical heroes of faiths. I was expecting ZANU PF, Herald and CIOs to create fake stories about Chamisa's 'side chicks' like what they did to Morgan Tsvangirai. I am now convinced that Nelson Chamisa is not weak below the belt, the only weapon left for ZANU PF and its detractors is to create Chamisa-Mwonzora conflict to undermine the strength of Nelson Chamisa.
ZANU PF went on to trap Archbishop Pius Ncube in his bedroom, they tracked the movements of Rev. Canaan Banana but they failed to implicate Nelson Chamisa on 'women' and his personality. I respect Chamisa for controlling his 'snake' below his belt, that has thrown ZANU PF and CIO into quandary. The only strategy left for ZANU PF is to manipulate MDC-T Secretary Douglas Mwonzora to their evil advantage.
Who is Nick Mangwana? He published via his twitter account on 01/09/2018 a letter purported to have been written by Nelson Chamisa and national council dismissing their secretary general Douglas Mwonzora. It was latter discovered that Mangwana and ZANU PF stage managed the event with the aim of destroying MDC team. We should all say shame to Mangwana and his evil team. How can a ZANU PF leader masquerade as a spokesperson of MDC alliance? He should come to his senses.
I am also convinced that, there may be bad blood between Chamisa and Mwonzora but their differences are minor and can be swallowed by democracy. Disagreement in the party is always healthy for our modern democracy. ZANU PF and war vets are on R.G Mugabe's neck because they felt that he supported and voted for Chamisa in 2018 presidential election. According to ZANU PF, an enemy is an opposition member or vice versa. What it means is that, if you oppose the government, you becomes a second class citizen.
I am therefore urging Nelson Chamisa (though without primary evidence) to accept Mr. Mwonzora within the realm of modern democracy. In other words, there is no need for Nelson Chamisa to agree with Mwonzora but what they only need to do is only to reach a consensus. A good example is that of Donald Trump and John McCain, he declared the late McCain a national hero because Trump managed to set aside their political differences and consensus dictated.
A bad example is that of Emerson Mnangagwa and Morgan Tsvangirai, ED shaded crocodile tears when Tsvangirai died. He declared that Tsvangirai was the father of the modern democracy in Zimbabwe, he was accorded a State funded funeral but the late Tsvangirai was not buried at the national heroes shrine. What it means is that the late Tsvangirai is less important to Hunzvi, Boda and other crooks resting there. I want you to join me in condemning ED's 'strategic selfish act'. I want Nelson Chamisa to get lessons from this, even if Douglas Mwonzora, Tendai Biti, Welshman Ncube etc die today, they should be buried at MDC national heroes shrine.
When Tsvangirai lost 2013 elections, what followed was disintegration. We saw MDC Mangoma, MDC Biti and MDC Sipepa but following the ZEC/ZANU PF rigging of 2018 elections MDC under Nelson Chamisa remained united. I hail the transformation of MDC alliance into a party. The coming of Biti and Ncube will definitely build a stronger MDC. I am confident that ZANU PF is not happy with such a move, therefore MDC alliance should be ready for any eventuality.
Conclusion
I know that Biti and Ncube are joining the MDC team but Douglas Mwonzora should not be left out. I suggest that, Chamisa, Biti, Ncube, Mwonzora, and Lovemore Moyo should meet and agree on executive positions ahead of the congress. Failure to do that will give ZANU PF some evil space to interfere.
Because Biti and Ncube are coming home, all the MDC-T rebels like (Mjoma, Maridadi and others) should be forgiven and allowed to join the team of the original MDC of 1999. I am therefore urging Nelson Chamisa to invite the rebels (without conditions) to join him during the next congress. I am also warming up to the fact that Khupe and team may be also invited to the congress. They are not different from Biti and Ncube because rebels are rebels. If one or two rebels are forgiven, the rest should be forgiven too. However, there should be some kind of extra care in vetting Khupe team.
Don Chigumba is a mixed methods research specialist, can be found on twitter @Donchigumba
Source - Don Chigumba
All articles and letters published on Bulawayo24 have been independently written by members of Bulawayo24's community. The views of users published on Bulawayo24 are therefore their own and do not necessarily represent the views of Bulawayo24. Bulawayo24 editors also reserve the right to edit or delete any and all comments received.