Opinion / Columnist
Mnangagwa has the world at his feet
05 Sep 2018 at 05:31hrs |
Views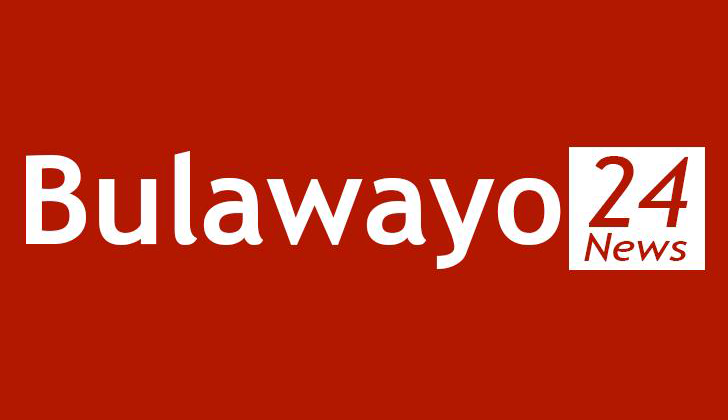 There were some heart-warming pictures from President Mnanagwa's swearing-in ceremony at the National Sports Stadium on the afternoon of August 26 in Harare.
President Mnangagwa having a good laugh with African Union chairperson, Rwandan President Paul Kagame and his South African counterpart Cyril Ramaphosa. President Kagame appearing to show his colleagues something on his tablet (or Ipad).
In a moment of brotherly intimacy, President Mnangagwa appearing to stroke the hand of Kagame as they parley in what semioticians would immediately see as a matter of personal importance.
The laughs. The smiles. The conviviality. And there were other African leaders from Zambia, Mozambique, Botswana, Democratic Republic of Congo and Lesotho. There were a lot of diplomatic niceties - and niceness too. But the images of the trio of Presidents Mnangagwa, Kagame and Ramaphosa bore a deep symbolism.
President Mnangagwa had been accepted into the boys' club in the institution called Africa Union at a time when there was a political storm - a storm in a teacup perhaps - as the election in Zimbabwe had been subjected to a test of the courts.
The courts found the challenge of the election results without merit and dismissed it, with costs. In so doing, it legitimated the process of July 30 elections and its winner, President Mnangagwa.
Following which, the next step was acceptance by the international community, and this begins at home. The African Union is an important political institution, and here was its chairman looking relaxed in Harare's sunshine and at home with his counterpart, the new President of the Republic of Zimbabwe.
South Africa is such an important regional player. It is Zimbabwe's geopolitically and economically strongest neighbour - and ally. One could be forgiven for thinking that a crisis in Zimbabwe would require the immediate intervention of South Africa, the big brother (that is controversial, of course).
But South Africa has that air of responsibility over Zimbabwe. So when Ramaphosa came to Zimbabwe to attend the inauguration, it was an important symbolism — not to mention that he had already packed his bags for Harare the moment results were announced before being sullied by the court process. The importance of this cannot be lost to the student of international relations.
In fact, President Mnangagwa has the world under his feet. Here, first, is the literal sense: Zimbabwe's leader was in China for the Forum on China–Africa Cooperation Summit, an important platform for global geopolitics that places China at the centre of a reconfiguring world.
Almost all African countries — the 54 of them — were represented. President Mnangagwa is one of the few leaders that had special briefs with Chinese leader Xi Jinping. China holds an important position on Zimbabwe and, quite interestingly, just like last year when he was sworn in on November 24 as he replaced Mr Robert Mugabe, who resigned amid a complex civilian-political-and-military maelstrom, China is the first country outside the continent that he is visiting. That should mean something. Definitely.
From Beijing, the newly crowned Zimbabwean leader will go to New York for the annual fête of the United Nations. From there, he will travel the world. Perhaps his next stop will be an historic trip to Europe, a place where Zimbabwe had been frozen out owing to cold diplomatic relations.
President Mnangagwa has made it his mission to engage and re-engage. He may visit Britain— the Brexited Britain — in a likely meeting of two countries with so much to share by way of history and by way of extant situations in a changing world. The issues are well publicised now. We wouldn't be surprised seeing him in places afar as he seeks to mend relations and also push Zimbabwe's frontiers so that the country can grow economically. And he is doing so unencumbered by legitimacy issues that were hanging over his head post-November 2017.
Even then, the world was ready to work with President Mnangagwa's Zimbabwe. There was a lot of outpouring of love and goodwill.
The completion of the electoral process — sealed by the Constitutional Court judgment of August 24 that affirmed President Mnangagwa's election — reinforces his hand as he embarks on the transformative agenda that awaits him. That is the second symbolic level of President Mnangagwa having the world at his feet.
The phrase means "to have a lot of opportunities to do interesting and exciting things". Now is the perfect opportunity for Zimbabwe's new leader — and damn those who say he served under Mugabe for years. President Mnangagwa can — and has shown that he is capable — to be his own man. There is that cliché that he wants to be the Deng Xiaoping of Zimbabwe. Let's stay in the international relations a bit and outline opportunities that lie there and their imperative for a country emerging from a crisis like Zimbabwe.
The approach to Zimbabwe's international relations will require a systematic approach. At the moment, the approach has been tentative, at best. Zimbabwe's interests lie in basically four geopolitical cohorts namely, the African locality, the West, the US and China. There is absolutely no worries when it comes to the African question. That conviviality on inauguration day says it all. African countries will be there to provide the much-needed brotherly love and camaraderie. They provide a cushion in times of political heat.
They will provide the typical "African solutions to African problems".
There is going to be need, though, to upgrade the relations so that they become more economically viable. This could be more effective on bilateral levels — outside of the mechanisms of regional and continental infrastructure, which are bogged down by bureaucracy. It then makes sense to think of Zimbabwe exploiting its competitive advantages and exploiting good relations with such countries as South Africa and Botswana.
That geographical and political immediacy of Sadc and African regions will be fundamental. Western relations will inevitably be bifurcated into two, thanks to Brexit. On one hand, Zimbabwe will deal with Britain, which is more than ready to embrace its former colony; and on the other, the EU as a bloc. There are a couple of political and economic dynamics to inevitably flow from relations with Britain, starting on a bilateral scale to the multilateral level that will involve the Commonwealth. Forging political relations will be quite easy. It is like turning a key.
It is almost sentimental and attitudinal. How to mine economic capital out of these changing attitudes will be crucial.
Happily, Zimbabwe has had traditional trade and economic relations with Britain, with scores of British companies operating here and willing to set up shop. Or reopen doors long closed.
A question that arises in Western relations regards whether dealing with Britain and the EU bloc will be mutually exclusive? Will this be an exercise of choice between the two? And when it comes to choices, what are the choices that the Southern African country make? The United States of America represents a different and perhaps the toughest proposition.
It has a hardened political stance on Zimbabwe that is set in legal cement of sanctions that would require the movement of the lawmaking body in that country. It is, however, true that the US wants business — wants to do business with Zimbabwe and that could be the reason why it uses its hardened stance (soft power) as a bargaining chip.
Whereas on the other cohorts politics likely follows the money, it is a submission here that the opposite will be true of the US. Give them what they need — these Shylocks — and they will let go.
Finally, the Chinese.
There has been a lot of political romance between China and Zimbabwe, whose relations date back to the days of the liberation struggle. The amount of money that has exchanged hands, however, is not exactly the size of the much-vaunted political romance. We know that this was a discussion on the sidelines of Focac.
At this point, a President Mnangagwa that has a full mandate of five years can be trusted to have made commitments towards consummating relations. All this will be seen. The overarching question will thus be, how will President Mnangagwa deal with all these opportunities at his feet? Or, now that he has found love, what is he gonna do with it?
Source - the herald
All articles and letters published on Bulawayo24 have been independently written by members of Bulawayo24's community. The views of users published on Bulawayo24 are therefore their own and do not necessarily represent the views of Bulawayo24. Bulawayo24 editors also reserve the right to edit or delete any and all comments received.