Opinion / Columnist
A decolonial response to 'The case of Colonialism'
07 Sep 2018 at 12:06hrs |
Views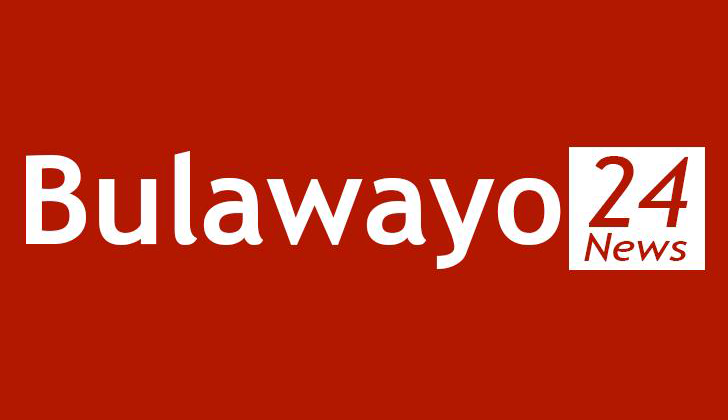 It is over a year now since Bruce Gilley, the political imperial historian wrote his controversial article as an apologist to colonialism in Africa. More contentious from the article, was the call to recolonize Africa. Bruce Gilley's controversial publication has argued passionately that the Global South should be dissuaded from proceeding with its legitimate objective to decolonize the colonized. He concludes that decolonization represents 'a contemporary danger to the possibility of a broad based system of governance for developing countries', a conclusion which we are convinced the majority of honest minds would whole heartedly disagree with.
Intriguingly, his initial arguments are the most fascinating show of abstract thinking that is completely divorced from the reality of the third world's actual conditions. Although Gilley's submissions are nothing new, his explicit expositions on the subject raised negative criticisms from both the 'Metropole and Periphery' in knowledge production. This response to Gilley is not intended to be exhaustive but rather to explicitly demonstrate that Gilley suffers from selective reasoning in articulating his 'case of colonialism.' From a decolonial locus of enunciation, colonialism is not over and it was never over. His views only draw meaning from Cecil John Rhodes thinking and time, a period when the loot of colonialism was given a moral justification. However, these views are indubitably dangerous and faulty, there are a combination of blatant ignorance to basic human rights and the deliberate attempt to disregard historical credence.
The first fundamental miscalculation in Professor Bruce Gilley's views is his hegemonic framing of development, his inappropriate effort to join development with Europe's long term enlightenment project, contrasts with those antediluvian attempts by handlers of whiteness who seek validity in the claim that one civilization is superior and others are inferior. His flawed analysis begins by highlighting the existence of problems in the post-colonial society as a rubric to reach a conclusion that colonialism was/is good. His logic is abstract and unscientific, it fails to account for the historical factors amalgamated in Africa's colonial past which unmask the conflict facing Africa today. It purely lacks academic essence to assume that the existence of problems is tantamount to the absence of a clear ideological path, if anything else in Africa the existence of problems is an outcome of the same colonialism which he today tries to justify. The corruption that he talks about, the bad governance he touts about is an outcome of the forceful imposition of the western style of governance to a people who had their own institutions of power. As such Gilley is a victim of his/their own ignorance, he manufactures a narrative which is inherently flawed and proceeds to base his entire argument on an ill-conceived notion which lacks factuality and historical credibility.
The story of Botswana placed within the 'good governance' agenda falls short of the fact that endorsements on democracy are articulated by the Empire [in this case, Gilley's submissions]. The basic assumption that Botswana is the epitome of democracy that African countries should emulate needs a revisit. There are many reasons for Botswana's post-Protectorate arguable success. Some reasons stem from Botswana's unique history and context, a few are coincidental, and several are the byproduct of efforts by the country's leaders. What is critical is that Botswana has received much praise from Western countries like Britain, United States of America, their research companies and agencies, the Transparency International, BBC News among others. Botswana's so called colonial past is related to Britain at the same time, it has puppet connotations which make it unreliable comparison to other African countries that had to fight for their independence. The same accusations made against other African countries of poor management, corruption, inequalities, discrimination, dictatorship can be identified in Botswana. Thus it's a thorny issue to simplify based on western propaganda and efforts to maintain world hegemony. Gilley is representative of such academic scholarship which fails to unpack the realities in Botswana's history.
Politics is history repeating itself, and as such decolonization intends to revisit that colonial history that masquerades as African politics which in the process gives a platform to uncritical minds like Gilley, to pen down fictitious claims in an attempt to distract the world from a very critical phase which is decolonization. In essence Professor Bruce Gilley's views are drawn from a racist framework, him as a beneficiary of the empire, it is factual but immoral for him to argue that colonialism was a blessing. It even becomes excessively absurd for him to expect victims of colonialism to agree with him. In any case his contribution should be regarded as an insult to the previously oppressed who in Gilley's terms are expected to thank their oppressor for the prejudices committed against them in the past.
The paradox of The Case of Colonialism also emanates from the very obvious fact that the Empire is defended by the very same voice that brought calamity to Africa. The 'Rainbow nation', South Africa is still under the snares of colonialism. The decolonization agenda, particularly on economic empowerment has clear indications of a country in need to dismantle the handles of colonialism. Sabelo J. Ndlovu-Gatsheni (2013) in his Coloniality of Power in Postcolonial Africa Myths of Decolonisation, articulates and expose how Zimbabwe and South Africa with the nationalists project still struggle with coloniality of power. In our instalment elsewhere, the voices from the Economic Freedom Fighters (EFF) are testimonial to the reality that colonialism is not over and was never over. The EFF's agenda to dismantle the hidden hands of colonialism and the promises of decolonization by the nationalists work to dismiss Gilley's narrow interpretation of colonialism.
In his paper, Bruce Gilley cites Frederick Luggard the British soldier turned administrator, a figure responsible for the use of indirect rule which Mamdani (1996) terms decentralized 'despotism.' Madmani (1996) in collusion with Ngugi (1993) further define this phenomenon as the bomb responsible for the annihilation of native systems. It is disturbing to discover a civilization wanting to claim the same Luggard whose thinking is liable for the mass genocides in post-colonial Rwanda. Gilley proceeds to celebrate King Leopold as a liberator and a figure that brought military might and security to Congo, what a fraudulent representation of facts! Gilley disremembers the mass killings and torture of natives by this figure, this is the same figure responsible for the death and maiming of countless natives all in the name of enlightenment and the modernization of a dark continent.
As such, even from a modernist perspective, Professor Bruce Gilley gives a misplaced understanding of the concept; he abstractly assumes that African states have somehow failed to modernize, as if modernity is constituted by a singular trajectory. His narrative is a desperate attempt to center the significance of western mediators in global affairs, intermediaries who position themselves as experts despite showing little interest in the lives of non-western people instead they only aggregate them into manageable data points. Therefore, Gilley's understanding of colonialism and decolonization is not only one-sided and stagnant, but even more, it is flawed because of its unscientific, abstract and ahistorical essence. His ideas are a fatal weakness to his credibility as a scholarly contributor to this great international debate on decolonization.
Brian Maregedze

is a Historian and Author (membership: Leaders for Africa Network [LAN] and Zimbabwe Historical Association [ZHA]) bmaregedze@gmail.com


Tedious Ncube

is a Political Science and Public Management Researcher with Leaders for Africa Network [LAN]. TediousNcube@icloud.com
Disclaimer: These are their own views.
Source - Brian Maregedze and Tedious Ncube
All articles and letters published on Bulawayo24 have been independently written by members of Bulawayo24's community. The views of users published on Bulawayo24 are therefore their own and do not necessarily represent the views of Bulawayo24. Bulawayo24 editors also reserve the right to edit or delete any and all comments received.