Opinion / Columnist
The 'scania' operator who became a businessman
09 Sep 2018 at 08:37hrs |
Views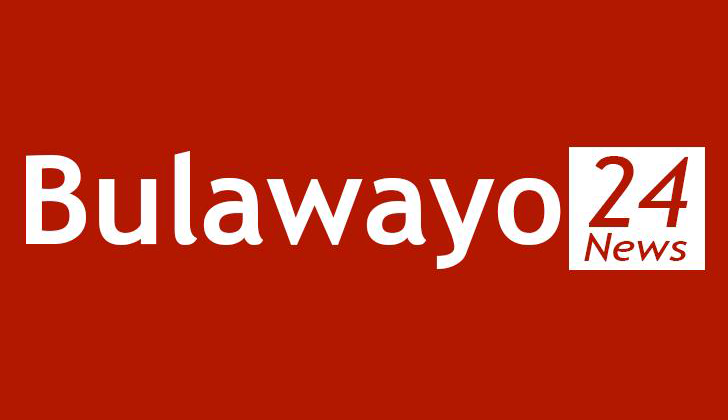 PHINIAS GOMBA hates the sport of soccer. FOR the first 20 years of his life, he had loved it like most young men in soccer mad Zimbabwe. This all changed one night after another heavyweight bout between bitter rivals Highlanders and Dynamos.
At the time, Gomba, who had come to Bulawayo seeking employment, was now the proud owner of a small fleet of pushcarts or scanias as they're popularly known. Unlike some who went home after a hard day's work at the city's fruit and vegetable markets, Gomba slept with one eye open every night, resting beneath his pushcarts that he always gathered into a neat circle.
On one fateful Sunday, he was awakened by a bloody battle between Bosso and DeMbare fans who had decided to settle issues with their fists after finding the result on the field of play not conclusive enough.
"I loved soccer when I was looking for work. I hate it now. When I was living in the bush, acting as a security guard of my own pushcarts I would park them in a circle and sleep in the middle. I was doing this for three years. One day Highlanders and Dynamos had a match and people were beating each other up after a match. The violence was terrifying. The people fighting had no idea I was sleeping right there in the middle," he told Sunday Life in an interview.
The soccer fans had no idea there was a proverbial fly on the wall as they exchanged bruising blows that night and for Gomba, as traumatic as that experience was, it was just another example of how hard life could be on the streets. Born in Gutu, Masvingo, the man whose surname has become synonymous with pushcarts in the city had come to Bulawayo seeking employment. The realities of life in the Esap era in Zimbabwe awaited him when he arrived in the City of Kings.
"I came to Bulawayo in 1992. I was looking for work but at that time there was no work. I came from Gutu in Masvingo and I was staying with relatives. I would go to Vundu to find work but I couldn't get any. I was a tout. I couldn't survive in that trade because it requires a stubbornness that I just didn't have. I was weak. Being a tout requires one to be thief-like. That's why I stopped. I wanted a quiet environment," he said.
As he wandered the streets of Bulawayo he noticed that one place in particular seemed to be a hive of activity in the city.
"I used to wake up very early in the morning and from doing that I found myself frequenting the market. I noticed that the market is a busy place. There's always something to do. I felt like this could be a place where I could thrive.
"I noticed that people were using pushcarts. At the time they used wheelbarrow tyres on them. This was the era before they started using car tyres. They were already companies like Shungu and Twalumba which were offering push carts for hire. So I hired one myself," he said.
Unknown to him at the time, Gomba had just identified something that would be his ticket out of grinding poverty.
"I would wake up very early. When I would count my money at the end of the day I would realise that this is something that I needed to take seriously. I ended up deciding to start my own fleet of pushcarts from the profits I was making. I ended up with six pushcarts. So the boys that were hiring from me were using those six and I was pushing the seventh one," he said.
Old habits die hard and despite his improving fortunes, Gomba still continued operating his own pushcart as his fleet grew larger.
"I did this until I had as many as 75 pushcarts. Even then I had not stopped pushing my own pushcart. So I was an owner yet I was still on the road everyday with the boys that were hiring from me. I only stopped when I had over 80 pushcarts," he said.
As a street hustler who had lifted himself up by his own bootstraps, Gomba did not believe in modern concepts of finance like banking. In fact, something as essential as bathing became alien to him as he woke up every morning with dollar signs in his eyes.
"In all that time I had the money with me in the streets. It stayed in my pocket. I wasn't even bathing. That's why people in the markets called us vagabonds. We just woke up and started working. I would go for three days without bathing but whenever I felt the need I would go to my brother's place and bath. This continued until in 1997 when I bought my first car," he said.
The turn of the century saw the start of the painful and slow decline of Bulawayo's industry. Many wept as jobs got lost but Gomba saw an opportunity to expand his business. Like a shark smelling blood in water, he could see that the city's dying industries could give new life to his own enterprise.
"That's around the time that I started renting in garages. I would build my fleet from these places. For example, I would make a fleet of 20 pushcarts. All of them would be identical. There was a time that I made a fleet of 100 identical pushcarts at one go. I employed seven experienced welders. They would all have assistants. That's the time that we learnt how to make scorch carts," he said.
With a rapidly expanding fleet, Gomba knew that at some point he had to leave the streets. Eight years after he came to Bulawayo, he finally got a place he could call his own after going through the classifieds on a local daily.
"My business was booming when I got my car. I was still staying on the streets and I would go home once a week. After a while I thought it was not good for me to keep carrying my money in my pocket so I saw that there was a house available in Makokoba. I bought it for $75 000 around the year 2000," he said.
As he brought a house at the turn of the century, Gomba also welcomed his first born son. His family was expanding as was his business and so Gomba finally had to look elsewhere for business opportunities.
"When I got married me and my wife went into the grinding mill business. We noticed that it was making a lot of money. A grinding mill is made of metal so I saw that I could make our own. Companies were closing at the time so we would get a lot of people who can make scorch carts coming to me for work," he said.
After making over 600 pushcarts and countless grinding mills, Gomba's life is a far cry from the one he led when he was the silent witness to a brawl between Highlanders and Dynamos fans. Despite his success, he has not abandoned his first love – the pushcart.
"My own brothers came and I put them through school. They passed, went to Polytechnic College and started their own bus business after school. I'm still here, doing what they found me doing," he said.
The man who was a devout Catholic once upon a time acknowledges that the business has its fair share of problems.
"Some of the boys steal and when they get caught they run away and leave their pushcarts. The carts are in my name so the police always come to me. There's no way you can be in this business and not come in contact with police.
"I'm Catholic and that is what prevented me from turning into a criminal. I can't steal. After all that I can't even go to church anymore because this business forces you to week every day. You've got no time for anything else," said Gomba.
His proudest achievement however, remains his impact on the community. He has helped transformed lives for many, and helped many families put food on their table and send children to school. At some point, he was hiring out his scanias for as little as a dollar per day.
"Some of the boys that were using my scanias are driving buses yet they started from these pushcarts. Some put themselves through school," he said.
Source - zimpapers
All articles and letters published on Bulawayo24 have been independently written by members of Bulawayo24's community. The views of users published on Bulawayo24 are therefore their own and do not necessarily represent the views of Bulawayo24. Bulawayo24 editors also reserve the right to edit or delete any and all comments received.