Opinion / Columnist
New start or a false start?
13 Sep 2018 at 06:38hrs |
Views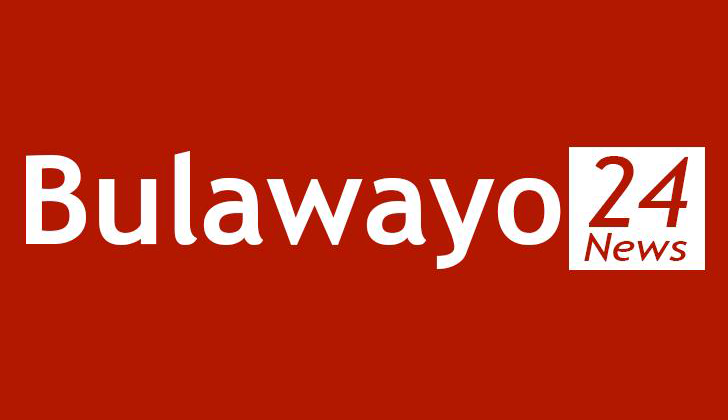 NATURALLY, there have been mixed reactions to President Emmerson Mnangagwa's new Cabinet. In this piece, we will explore the administration of government and how it can be maximised to achieve its full potential.
The elections have come and gone and there is no point in denying the reality we face. As far as legality is concerned, the duly elected President is Mnangagwa. Disputes and contestations about his legitimacy are no longer significant. What matters most now is a better quality of life for all Zimbabweans across the political divide. Ultimately, as Zimbabweans, the success or failure of Mnangagwa's administration will impact all of us directly or indirectly. The party card must yield to the national card and regardless of our political views, we need to keep the government accountable, but also ensure that it succeeds.
One thing I think we need is to drop the constant negativity and criticism of the government without an equal balance of the good (despite how minute it may be) that comes from it. It's great to hold government accountable and constructively criticise, but where government does well, we must applaud that too. If we are objective and honest with ourselves, we will reach the conclusion that this Cabinet is one of the best Zimbabwe has seen in the last two decades. It is not perfect – I doubt any Cabinet can ever be perfect and yes, there are some people who probably should not have been drafted into Cabinet, but that doesn't water down the fact that it is a team that has the potential to deliver. They will make mistakes and we will rightfully criticise them, but for now, let's start off on the premise that composition-wise, it is a decent Cabinet.
The new Cabinet has some refreshing changes which is going to go a long way in proving that this is a new dispensation, but that is not to say it is without blemish and areas of concern. On the plus side, the reduction of ministries and by extension, ministers, is a good start. There are also more technocrats in the administration. The gender balance also seems to be an improvement although still far from the constitutional parity envisaged. Some career ministers who had failed in their duties consistently over the years were also removed from Cabinet — another positive hint of progressive baby-steps towards reforming the country. Mnangagwa also seems to have heeded numerous calls from legal circles about the unconstitutionality of the double appointments of Vice-Presidents who were also assigned ministerial functions. The unconstitutional practice which started with former President Robert Mugabe seems to have finally been removed from the government and hopefully, it will not be resuscitated.
Those are the positives, but let's balance that with some downsides that warrant attention. I have always been of the view that given our current economy's state, deputy ministers are a luxury we can ill afford, and the same criticism remains. Section 105 of the Constitution states that Cabinet is made up of the President, the Vice-Presidents and the ministers. Deputy ministers are, therefore, not part of Cabinet and do not exercise executive powers. This in turn means that where the minister is absent or unable to discharge his duties, a deputy minister cannot stand in for that minister, which is why another minister is asked to act for that minister. The duties of deputy ministers are not set out in the Constitution and depend largely on the appointing authority (the President) and the respective ministers.
Therein lies the problem – if their duties are not executive and not standardised, it is possible that many will simply not do any work and yet be paid for it. The argument that they do technical work is not generally true because that is the function of the permanent secretaries and directors of the respective ministries. Very few of the deputy ministers, in any event, have the skills or qualifications to be doing technical work in the ministries they were placed. For the existence of deputy ministers to be justified, one should be able to ask what it is they do that is not being done by anyone in the ministry and alternatively, what would happen if the position was scrapped with immediate effect. Would the ministries function as if nothing happened? If so, then we have an unnecessary addition to the administration of the State, which should be addressed soon.
The Provincial Affairs ministers are also an unnecessary and possibly unconstitutional addition to the administration. The Constitution is clear that power must devolve to provincial councils, metropolitan councils and local authorities per s264. The Constitution does not create any role or powers for ministers of State (previously referred to as governors). It also baffles the mind why the Vice-Presidents (VPs) each have a Minister of State. Their role is thus unknown and dare I say, unnecessarily burdensome on the taxpayers. Because the President purported to appoint Ministers of State by using the same provision that Cabinet is based on (s104), these ministers cannot be a different branch altogether. Government conveniently referred to Cabinet as being made of 20 ministers, but that is not accurate. The Cabinet is currently made up of the President, his two VPs and 31 ministers — 20 ministries, nine for the provinces and two in the Vice-Presidents' offices
The real change, however, will be with the technical experts who are mandated to run ministries on a day to day basis — the permanent secretaries and directors. It is they that are the experts in their departments or at least they should be. Ministers are accountable to Parliament for the ministries they are assigned to, but this accountability is at a political level because they are, after all, political appointees heading departments. The technical appointees of a ministry are in the civil service. There are numerous instances where ministries have had inefficient permanent secretaries who either failed to step up or simply dropped the ball. This is where the magic is. A minister needs not necessarily be skilled in that specific ministry (although it would be ideal), but it is the technical appointees who should because they are supposedly experts in those areas. They see to the day to day aspects of policy development and implementation as well as the administration of the ministry. Ministers hardly know of the intricacy of policies in their ministry, but permanent secretaries and directors do as they are the ones who, together with other senior administrators, formulate these. The minister may have a specific vision for a department and this is passed on to the permanent secretaries who then advise on the feasibility of the vision, how it should be realised and when. They are literally the engines of the administration. The problem, however, is that there was a trend, under the Mugabe administration, to rotate permanent secretaries in the same way that ministers were rotated. The challenge with that practice is self-evident: no one can be an expert at everything. Thus, if one permanent secretary is sent to three completely different departments, a logical inference is that they are not being appointed based on their competence.
Their appointment is governed by s205 of the Constitution
- Permanent secretaries of ministries are appointed by the President after consultation with the Civil Service Commission.
- The term of office of a permanent secretary is a period of up to five years, and is renewable once only, subject to competence, performance and delivery.
The President has a golden opportunity to cover whatever shortfalls his Cabinet has by appointing competent permanent secretaries to serve in those portfolios. If the engine of the ministries is running efficiently, service delivery will improve drastically. This is how he can integrate young Zimbabweans who have amassed skills either in the country or outside. Indeed, many of them would be divorced from the internal politics and issues in these ministries and deliver. It would demonstrate a firm commitment to including young people in the governance of the country.
I can only hope and pray that the ministers, deputy ministers and permanent secretaries appointed will be selfless individuals who put the interests of the citizens first.
For now, let's rally behind them and offer our assistance wherever possible so we can all enjoy the Zimbabwe we deserve, just saying!
-----
Paul Kaseke is a legal adviser, commentator, policy analyst and former law lecturer with the Wits Law School & Pearson Institute of Higher Education (formerly Midrand Graduate Institute). He serves as director and current group chair of AfriConsult Firm. He writes in his personal capacity. You can give him feedback via email: feedback@paulkasekesnr.com or follow him on Twitter @paulkasekesnr.
Source - newsday
All articles and letters published on Bulawayo24 have been independently written by members of Bulawayo24's community. The views of users published on Bulawayo24 are therefore their own and do not necessarily represent the views of Bulawayo24. Bulawayo24 editors also reserve the right to edit or delete any and all comments received.